UAE adds 6 Patriot SAM Sites during 2013-2015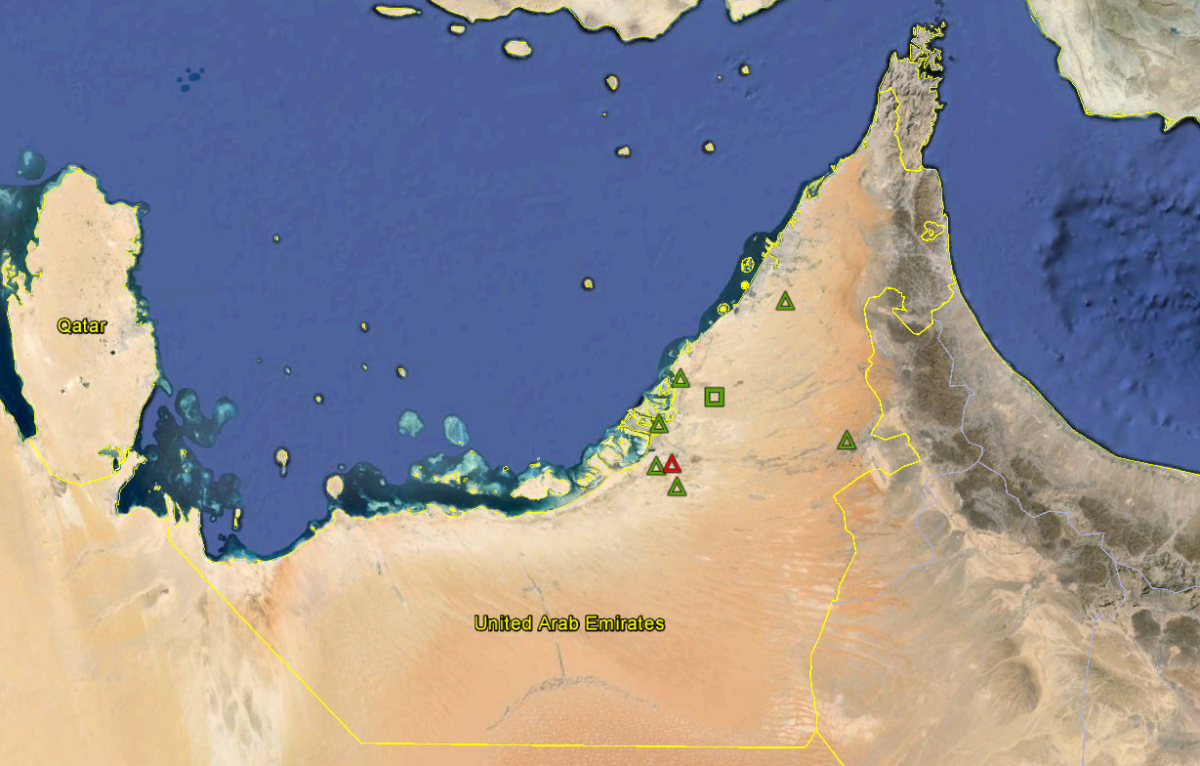 Satellite imagery shows that the UAE has been busy in the lead up to the Iranian nuclear deal establishing new Patriot surface-to-air missile sites. And apparently, its armed forces have taken a page from the U.S. and deployed the system with its troops conducting operations in Yemen.
Long considered a valuable U.S. ally in the region, the oil-rich UAE has become an important market for U.S.-manufactured military equipment—especially strategic SAM systems. Prior to ordering the Patriot in 2007, the country's air defense network was largely composed of Raytheon's medium-range Hawk batteries. The Hawk were first delivered to the desert country in 1987.
Both systems continue to be operated by the UAE's Air Force and Air Defense. The service also controls the country's early warning assets whose land-based components are predominantly deployed along the coast. An air element composed of at least two S340 Erieye AEW&C and two Aerostat sites help watch the skies. Overall, the air defense network is setup for point defense with SAM sites positioned around airfields, population centers and strategic infrastructure.
A review of historical space snapshots suggests at least six new Patriot sites were established during 2013-2015. New sites have been indicated on the map above as green triangles while the red triangle represents the U.S.-deployed Patriots at Al Dhafra. The green square is the UAE Patriot garrison located in the heart of Zayed Military City.
Four of the six new sites previously supported Hawk missile batteries. The Hawk no longer appear in residence, according to publicly available imagery from 2015. Some of the batteries may have been redeployed to other empty Hawk sites.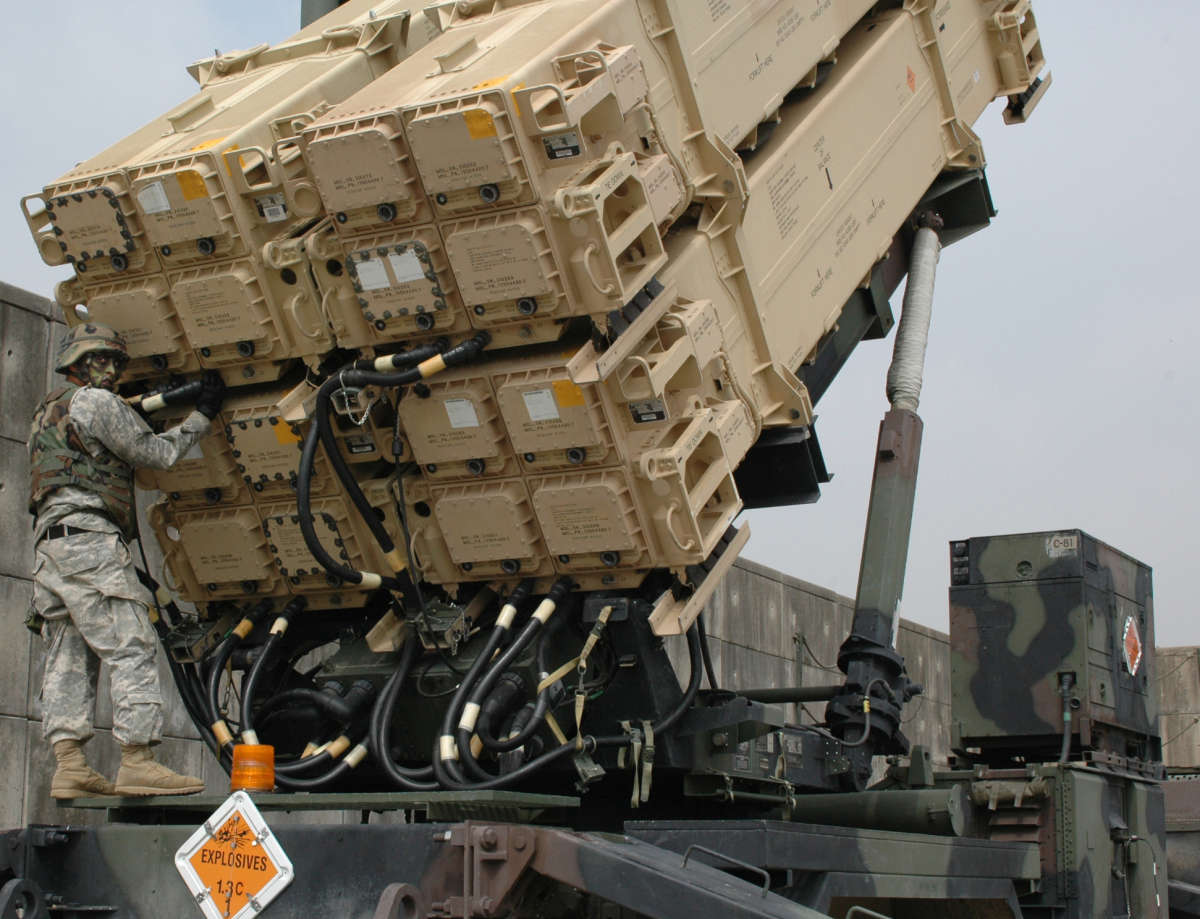 A UAE Patriot site is typically composed of 4 transporter erector launcher and one AN/MPQ-65 target engagement radar. The variant the UAE ordered, a Patriot Advanced Capability 3 (or PAC-3), supports up to four launch canisters, each with four missiles—as opposed to one PAC-2 missile per canister. Therefore, each full strength UAE PAC-3 unit is capable of launching up to 64 missiles without reloading.
Since completing a capstone exercise with the U.S. Air Defense Artillery School in February 2013, observers have long expected that it would bring its equipment online.That equipment is integral to supporting a joint ballistic missile defense shield with other countries of the Gulf Cooperation Council.The five other member states include Saudi Arabia, Kuwait, Qatar, Bahrain and Oman.
Unfortunately, there's been little progress toward that goal, with recent reports citing restrictions on data sharing and bilateral training as challenges among the countries. Others however expect that the Iran nuclear deal may further push the defense project ahead as sanctions are lifted. Whether that will be enough to overcome a growing rift among the members, is anyone's guess.
Despite lacking a joint military capability, the tiny country that U.S. generals have come to call "Little Sparta" continues to improve its air defense network. In December 2011, it purchased two Terminal High Altitude Area Defense systems for $1.96 billion. Two firing units, with 96 interceptors, support equipment and training was included in the deal.
Although a site has yet to be found, it demonstrates the country's ongoing commitment to build a competent, multilayered system capable of intercepting inbound ballistic missiles. In doing so, it protects both itself and deployed allies.