New Google Earth Satellite Update Confirms Presence of Buk in Eastern Ukraine
Today, Google Earth updated its historical satellite imagery to include Donetsk and Makiivka at 11:08am (local time) on July 17, 2014, the day of the downing of Flight MH17. Bellingcat has previously purchased portions of this image, with the Digital Globe catalog ID of 105041001104D000, to show that the Russian Ministry of Defense had doctored its MH17 evidence, and to search for the Buk on the H21 highway between Donetsk and Torez. Unfortunately, we did not purchase the segment of the image that showed the Buk and the Volvo truck hauling it, as the convoy took a south-bound detour through Makiivka before re-entering H21. With the new imagery update, we now have confirmation of the authenticity of a recent dash-cam video showing the Buk and its convoy in Makiivka.
A portion of this satellite image was previously published by the U.S.-based private intelligence company Stratfor, which focused on the Buk and the Volvo truck hauling it.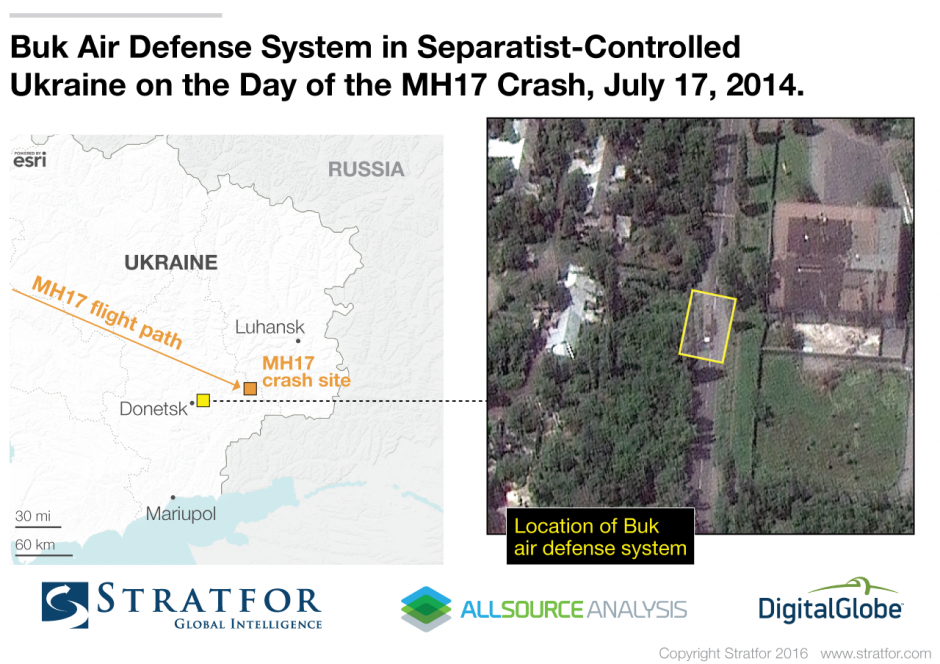 The updated Google Earth imagery provides this portion of the satellite image, along with other parts that allow us to further confirm the authenticity of the Makiivka dash-cam video. The Buk is located at 48.020433, 37.990787 on the image, just south and east of a car wash and tire shop. This location is the same place that the car turned left on in the beginning of the Makiivka dash-cam video. Behind the convoy, we find a UAZ-469 jeep, a Volkswagen van, and a white SUV. All three of these vehicles can be seen in the satellite image, though the jeep and van are harder to spot. The white SUV, lagging a bit behind the convoy, is the easiest to identify. In the image, the UAZ-469 and VW van are either overtaking the Volvo and Buk, or blocking the left lane in traffic, in line with behavior of these two vehicles in a convoy filmed two days before the MH17 downing along the same road.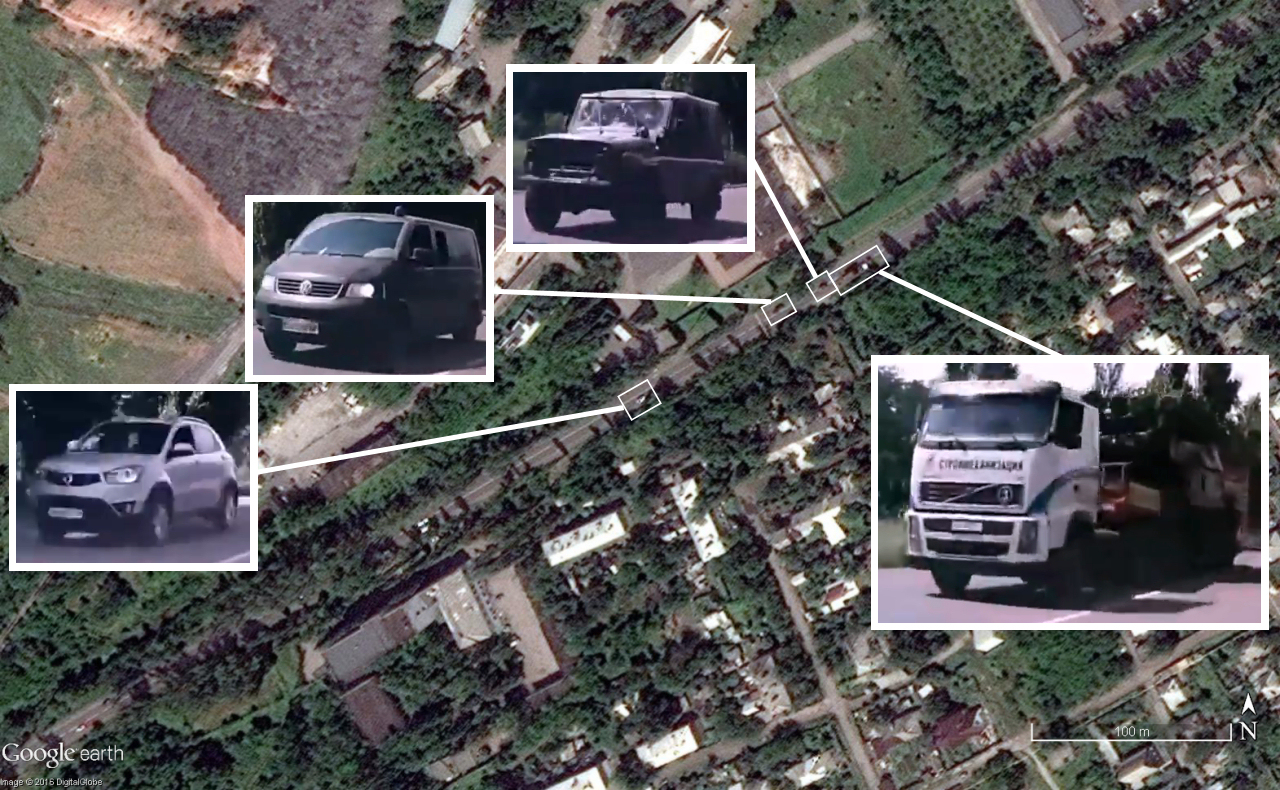 It is difficult to discern the details on the Volvo and Buk, but the shadow cast by the Buk is a match to the Makiivka dash-cam video, especially compared to the much smaller UAZ-469 jeep: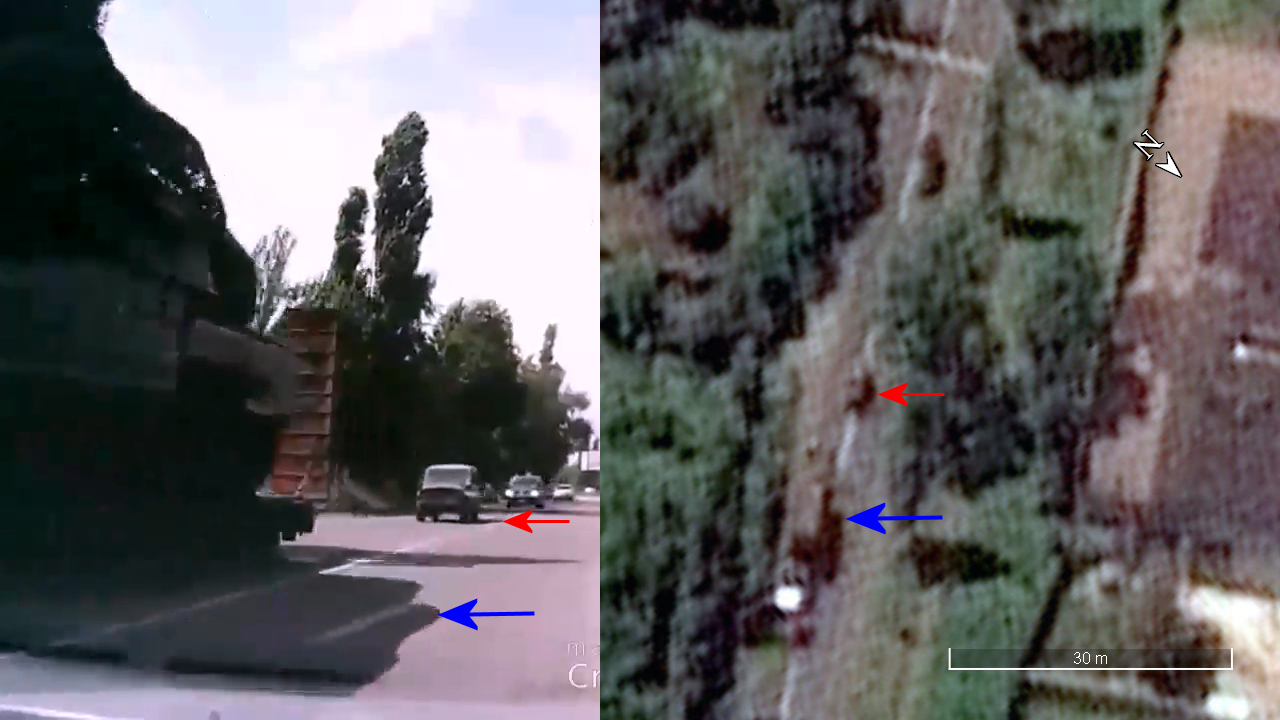 After driving past the Buk and its convoy, the Makiivka dash-cam driver passes a gas station, where a few cars are parked. These cars are visible in the satellite image, and easily identifiable by their diagonal parking angle.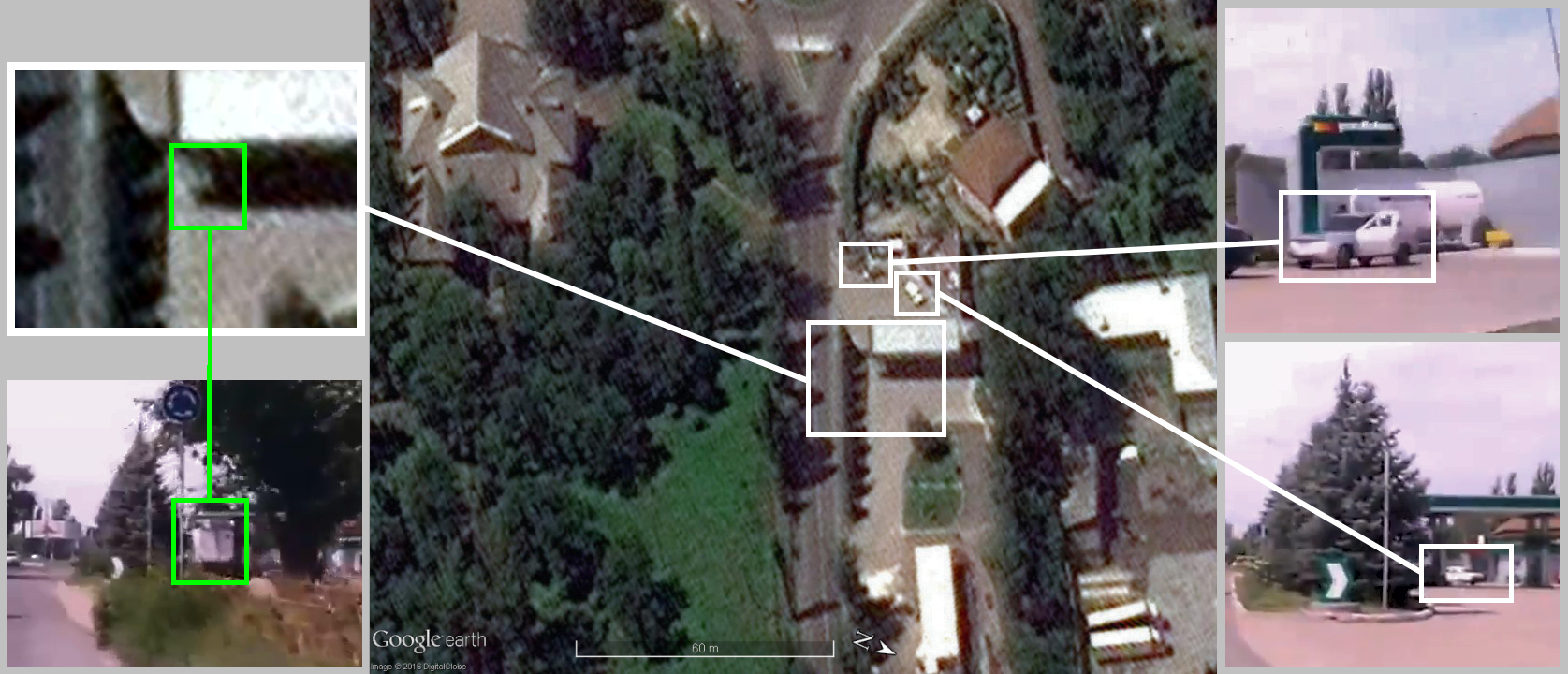 With the updated satellite imagery, there is yet more confirmation that separatist forces transported a Buk from Donetsk to Snizhne in eastern Ukraine on the day of the downing of Flight MH17.