Iran's Mock-up Aircraft Carrier Returns to Bandar Abbas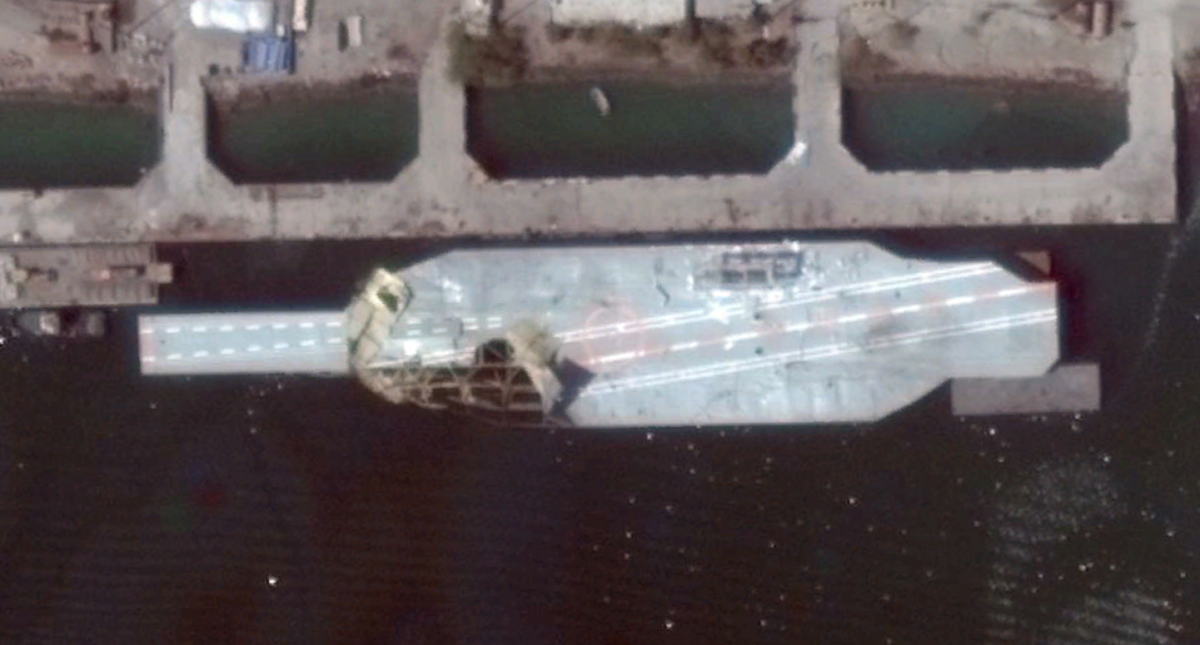 New satellite imagery shows that Iran's mock-up aircraft carrier was not destroyed during naval exercises but was towed back to Bandar Abbas.
Imagery captured in mid-March shows what Western sources have called a "barge" berthed at the naval base with extensive damage visible to the deck. The 16 mock aircraft previously visible on handhelds and satellite imagery were nowhere to be found. The mock-up returned to its previous position at 27.141731 56.201896 where it was observed in late January during mobilization.
During the Great Prophet 9 exercises Iran targeted the vessel with a range of offensive equipment including swarms of fast attack craft, anti-ship missiles and ballistic missiles. Strikes were reportedly launched from both Bandar Abbas and Jask. Phase 2 of the exercise saw Iranian Special Forces fast-rope from helicopters onto the barge surface and attack the mock-up's superstructure. A final wave included targeting by a suicide vessel and a coastal cruise missile.
The whole show was an important propaganda piece demonstrating Iran's anti-access/area denial strategy fitted to Iran's unique operating space. "We are sending all the Persian Gulf countries a message of the might of the Islamic Republic of Iran — a message of security and peace in the Persian Gulf region and the Strait of Hormuz," commented Mohammad Ali Jafari, commander of the Iran's Revolutionary Guard Corps, the force responsible for security of the Strait.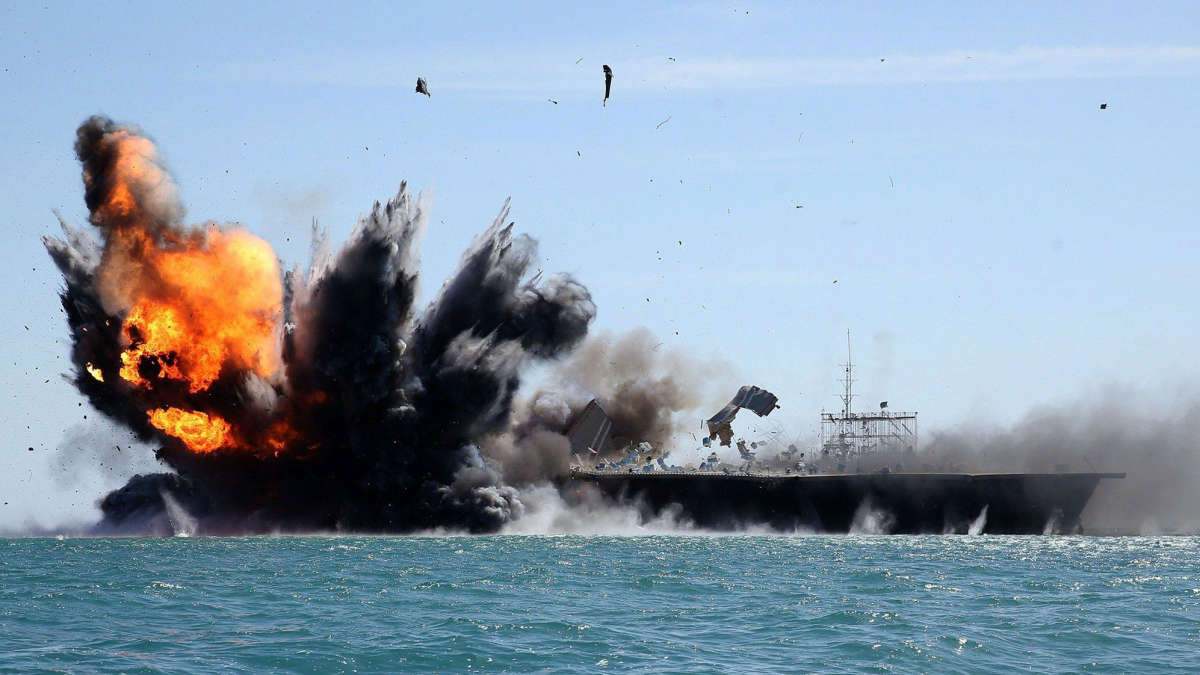 Iran also boasted to have had more than 400 "shells" hit the mock-up during the exercise within a 15 minute period, according to domestic reporting translated by Memri. However not surprisingly, Iran's firepower failed to sink the barge which is largely due to the way it was constructed. Historical satellite imagery from August 2013 shows that Iran built a hollow shell on a lattice structure—the latter similar to material used to build Iran's offshore oil platforms. As a result, there was very little solid structure to actually strike and sink.
At this point, it's still difficult to say what Iran has in store for the mock-up. It seems likely Iran may eventually drag this thing back to the ISOICO shipyard, repair the damage and use it again in future exercises. With the recent addition of two new dry docks, Iran isn't running short of any space for repairs.