ISIS' Scorched Earth: Visual Confirmation of Destruction in the Shaer Field
Satellite photography made available to Bellingcat courtesy of Planet confirms that parts of the Shaer gas field in Syria's eastern Homs governorate were indeed destroyed by the Islamic State as suggested. By contrasting the two high-resolution color-corrected images taken by Planet at 34.850, 37.900 – close to the recorded epicenter of the seismic event, which has a several kilometer margin of error – it appears that a significant portion of the facility was leveled. The first image was taken March 1, 2016 before the seismic event that coincided with claims of the field's destruction in early May, and the second, showing blast damage and absence of several structures, was taken on July 27, 2016.
Photographic evidence put out by supporters of the Islamic State shortly after initial claims of the field's destruction also show what is purported to be preparation for the blast, and a short video later emerged allegedly showing the explosion of some gas infrastructure at the Shaer field. Details from the video appear to match the destroyed site featured in the imagery furnished by Planet.
This is #Shaer gas field in #Homs #Syria signing off. Good night, and good luck. pic.twitter.com/kxZnzwjNZb

— Mr Red Ghost (@Mr_Ghostly) July 5, 2016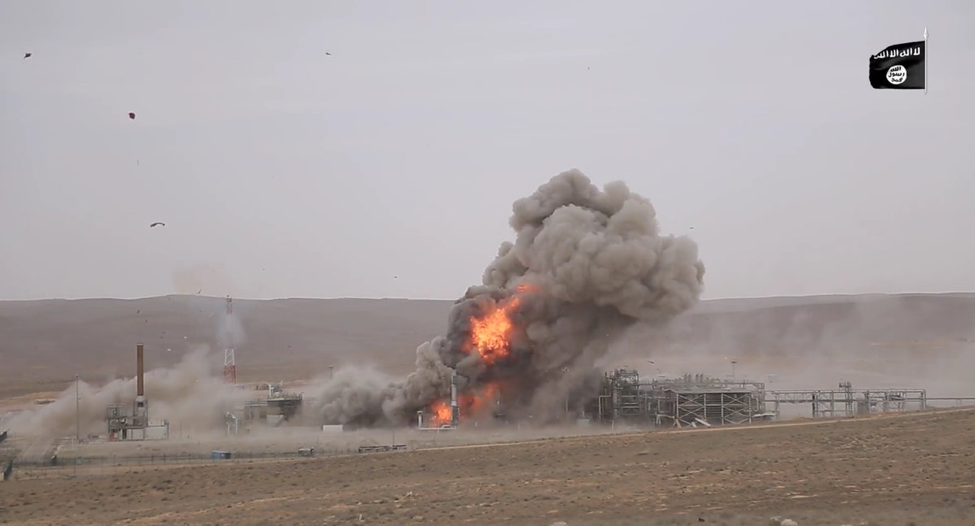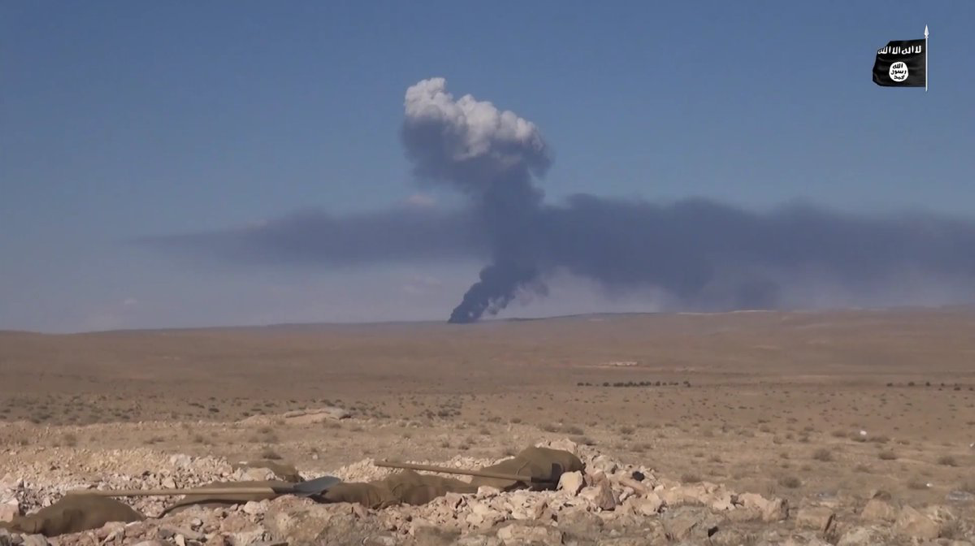 Since government loss of control of the Shaer gas fields after the third such tussle between the Islamic State and the Syrian government, the government has been unable to reclaim this territory and has instead franchised out defense of the area in part to regional National Defense Forces units, a countrywide deputized militia, signaling perhaps an unwillingness on the part of the Syrian government to make a concerted effort in regaining territory in this segment of eastern Homs in the near future.
Moreover, the deployment of such secondary forces could also attest to intricate local power dynamics, signaling an opportunism on behalf of pro-regime militia to leverage lucrative smuggling networks in the region. The destruction of at least part of the gas field also underscores the Islamic State's willingness to obliterate key infrastructure that it likely deems uncontrollable – a serious consideration for policy makers and planners going forward as internationally backed forces slowly erode the terror group's grip on power in Syria and Iraq.
Likewise, as the Islamic State's grip on power fades it brings into question who will fill the security vacuum it leaves behind, and whether pro-regime mafia elements under the aegis of the NDF or other groups might try to establish their presence in these contested peripheries.