Algeria's Hardened S-300 Site Almost Complete
Satellite imagery acquired by DigitalGlobe in May 2015 shows further progress on a probable S-300 site at Mers El Kebir.
While rumors of Algeria receiving a S-400 battery from Russia continue to permeate the blogosphere, construction of the S-300 site over at Mers El Kébir is well underway.
Situated in Oran Province near the coast, Mers El Kébir is an important deployment location. It's home to the Air Force's frontline MIG-29 multi-role fighters, the Navy's Kilo diesel electric submarines and OMCN/CNE shipbuilding, among others.
Once completed, it'll be the country's third S-300 site supporting the only known S-300 unit located on the northwest coast. The two other sites thought to host the system sit near Algiers, the nation's capital and most densely populated city. [1]
According to satellite imagery, the site has been under construction for over two years and follows a configuration similar to those located at Ouled Fayet and Reghaia. Like before, imagery shows that Algeria has taken its time hardening the site by erecting earth bermed protective shelters.
Recent space snapshots from May (right image; left image from May 2014) confirm that the protective shelters have been covered and that concrete access ramps were completed. A nearby support area was still under construction at the time of capture.
Unlike other S-300 sites around the globe — which typically follow basic Russian configurations of 'C' and 'E' shaped revetments — these hardened sites reiterate the system's use for strategic defense.
Such systems are imperative for protecting airspace against illegal incursions by a would-be aggressor.
The S-300 is by far the most advanced platform in the country's inventory which is mainly composed of older Soviet-era systems. It's a proven and capable system that allows Algeria to engage targets well outside its territorial boundaries, in this case the Mediterranean.
The export variant that Algeria purchased, the S-300PMU2, also known by its NATO reporting name SA-20B Gargoyle, is capable of launching six missiles at once and engaging 12 targets simultaneously, both at high and low altitudes. The system sports the 48N6E2 missile with a range of 200 km paired with the 30N6 Tombstone radar.
It's most effective when deployed with other air defense assets like the Pantsyr S-1, or SA-22, which acts as a point defense system. In other words, it provides air defense for your air defense.
Algeria reportedly acquired a handful of SA-22 in 2010.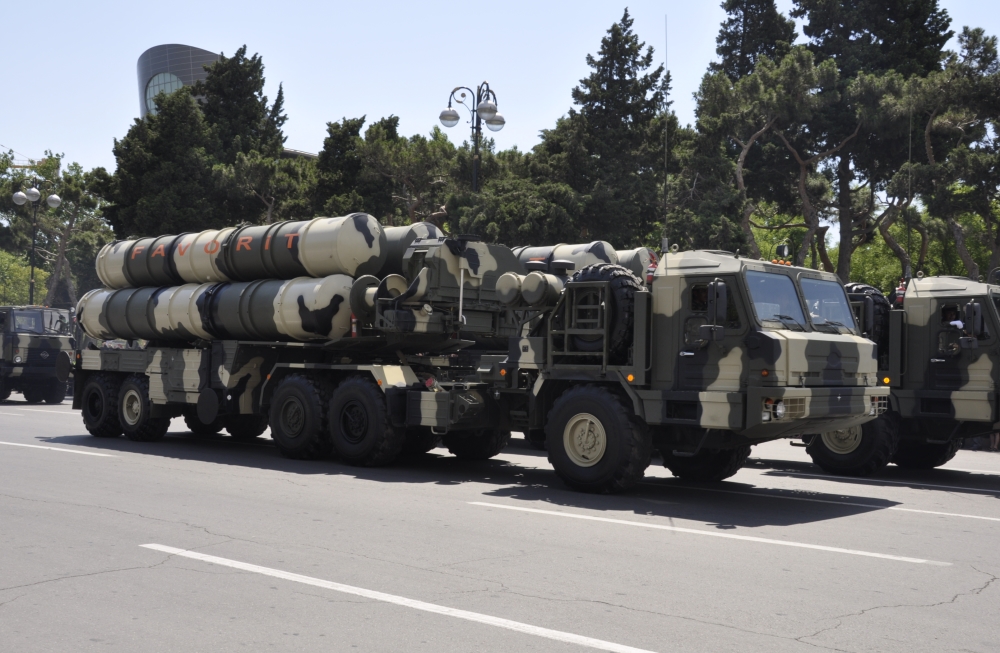 As far as the African continent is concerned, Algeria is the only S-300 user, although Egypt has been in talks with Russia recently to acquire the system. Handhelds from Russia's Army 2015 forum suggest a S-300VM battery is in the works.
Imagery suggests that Algeria's new site will probably be complete by the end of the year. And with it, Algeria will have S-300 coverage for most of its coastline.
According to SIPRI, Algeria is the largest arms importer in Africa (2010-14) taking 30 percent of the approximate $18 billion a year trade.
Notes
[1] These are the only sites that are known. Algeria reportedly ordered 8 battalions of S-300 in the 2006 agreement.