Evidence of a New Chemical Attack in Syria
Since April 11th multiple chemical barrel bomb attacks have been reported in Syria, with many of them in and around the pro-opposition town of Kafr Zita.  Locals have claimed chlorine gas was used, something that was supported by an investigation by the Daily Telegraph.  Since late May there's been no reports of chemical attacks until last night, when fresh images emerged from Kafr Zita of a newly reported chemical attack.
More videos have been collected in this playlist.  In the videos many children appear to have been exposed to the gas, and photographs from the Kaft Zita Facebook page show more images of children receiving treatment
Reports from Kafr Zita claims "dozens" were exposed to the gas.  Other pictures posted on Facebook show animals that were reportedly exposed to the gas
Reports from Kafr Zita claim the method of delivery was explosive barrel with gas cylinders inside, and the following pictures claim to show the gas cylinder used
This appears to match earlier examples of gas cylinders used.  Take note of the front of the gas cylinder in the second picture, and the small hole with the metal protruding next it it.  In this picture from an earlier attack we see the same pattern of damage to a gas cylinder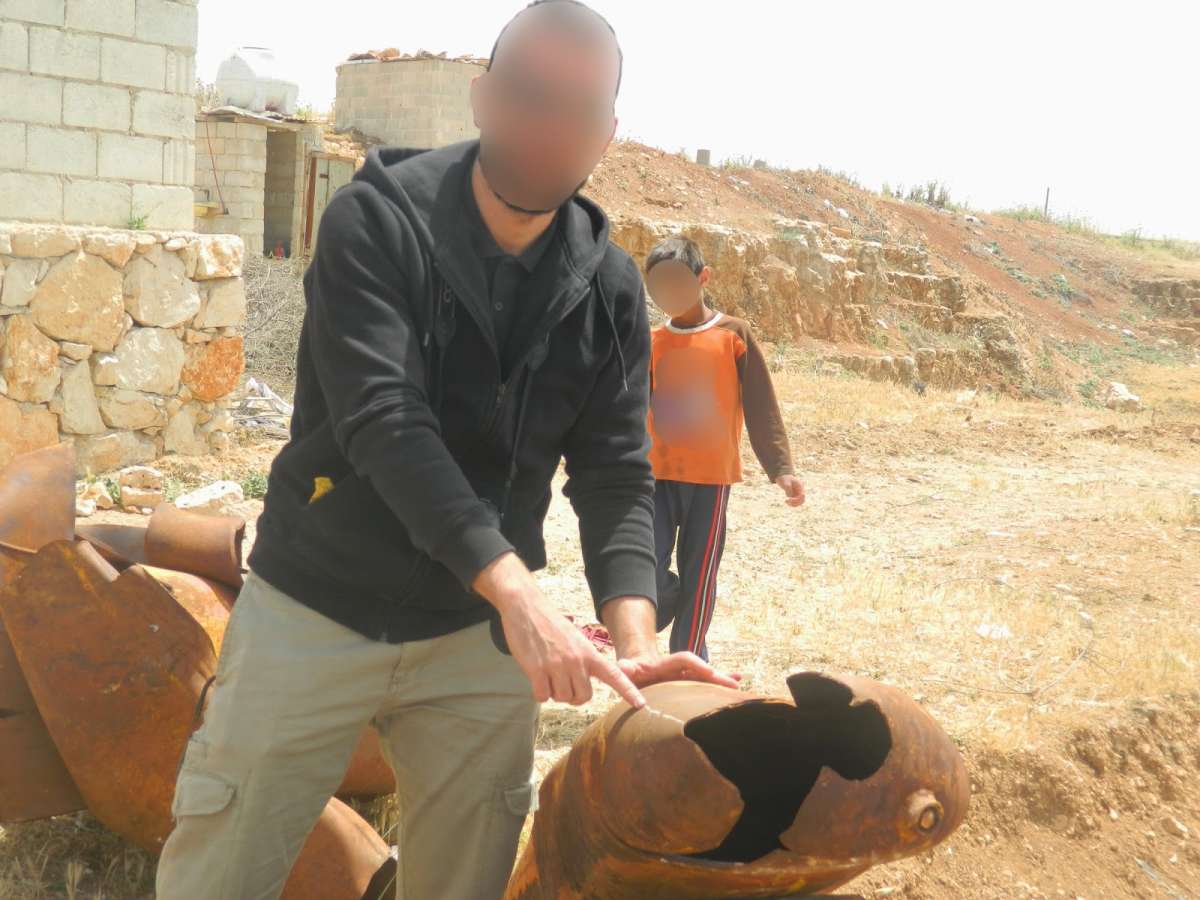 This damage is a result explosive det cord being wrapped around the neck of the cylinder, resulting in a smaller explosion that reduces the amount of gas destroyed in the explosion.  This arrangement can be seen in the below video of an earlier chemical barrel bomb being dismantled
You'll also note the same yellow and red colour scheme in all the examples of gas cylinders linked to chemical attacks in Kafr Zita.  It seems based on the evidence available that the Syrian government has started using improvised chemical weapons once again in Syria, maybe hoping the world would be distracted with the situation in Gaza and Ukraine.