India's Middle East Foreign Policy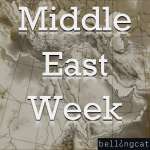 Shashank Joshi comes on the show to talk about India's Middle East foreign policy. Topics we covered include:
Importance of remittances from Indians living in the Middle East
India's relationship with Israel
Why India sees an "advantage in obscurity" in deciding its Middle East strategies
Indian hostages in Iraq and India's inability to effectively respond to the situation
India's need for a "Look West" policy in addition to "Look East"
India's relationship with Iran and Saudi Arabia
Links:
Please support the podcast by making a small monthly donation on Patreon. Thank you!