Political Chaos in Yemen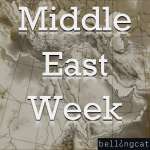 Adam Baron comes on the show to discuss the ongoing political chaos in Yemen. Topics covered include:
Who the Houthis are, and where they get their power and influence
Saleh's continued grip on power and recent connections to the Houthis
The Islamist Islah party's current status
How AQAP fits into the current chaos
What president Hadi has been able to accomplish over the past two years
The importance of local politics in Yemen
The relevance of the international community (including the recent sanctions) on Yemeni politics
Problems with viewing the situation in Yemen through a sectarian lens
Links:
Sponsor:
Hover – Simplified domain management. The best place to go to buy a .com .net .org & more.
Subscribe to the podcast in iTunes
Download this episode (20MB mp3)