Tunisian Politics: Beyond Secular vs. Islamist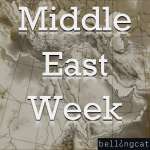 Yasmine Ryan comes back on the show to talk about the recent elections in Tunisia. We talked about the major political parties in Tunisia (going beyond Islamist vs. secular), the level of participation and interest in the political process, economic challenges facing Tunisia, the upcoming presidential election, and more.
Sponsor:
Scrivener – a powerful content-generation tool for writers that allows you to concentrate on composing and structuring long and difficult documents.
Download this episode (15MB mp3)
Subscribe to the podcast in iTunes.