New Objects Identified in Europol's "Stop Child Abuse" Crowdsourcing Campaign — Third Update
Europol, the law enforcement agency of the European Union, asks the public for help in countering child pornography. Despite all their detection methods, they sometimes encounter objects in child abuse footage of which they have no idea what or where it is. You may be able to help identify these objects and places.
Bellingcat started a crowdsourcing project that has successfully identified several objects for the "Stop Child Abuse – Trace An Object" campaign. Since the start of the campaign in mid-2017, Europol has repeatedly uploaded new objects onto their website that need to be identified.
This is our third update on the campaign, highlighting some of the findings. You can read our previous coverage here:
Want to help? You can join the digital search by joining the Bellingcat verification team on Check, a crowdsourcing platform. It is worth noting that Check-user 'Bo' has identified the largest share of the objects.
New Objects Identified
b2.jpg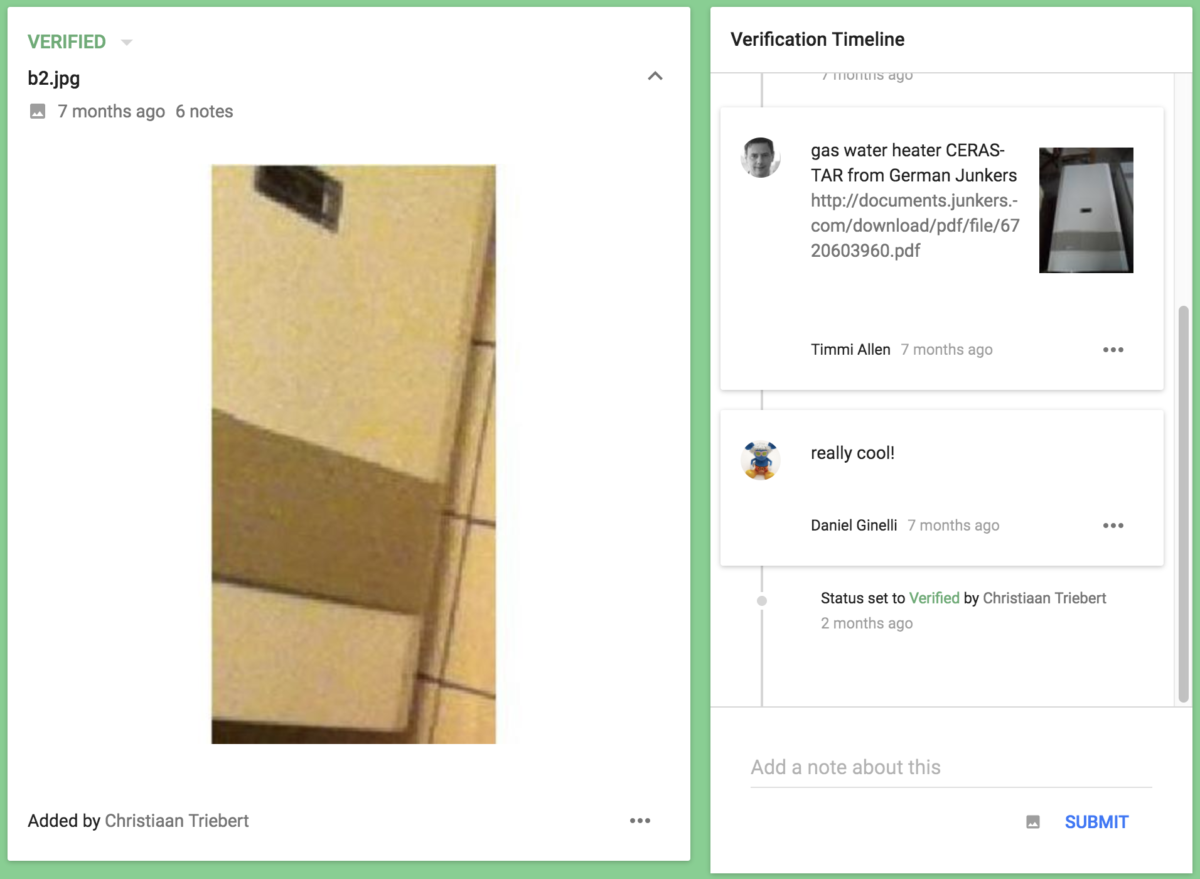 This object (
Check
) has been identified by Bellingcat Investigation Team's Timmi Allen as a 
CERASTAR boiler system
 produced by the Junkers Bosch Gruppe in Germany.
suit_pijamas.jpg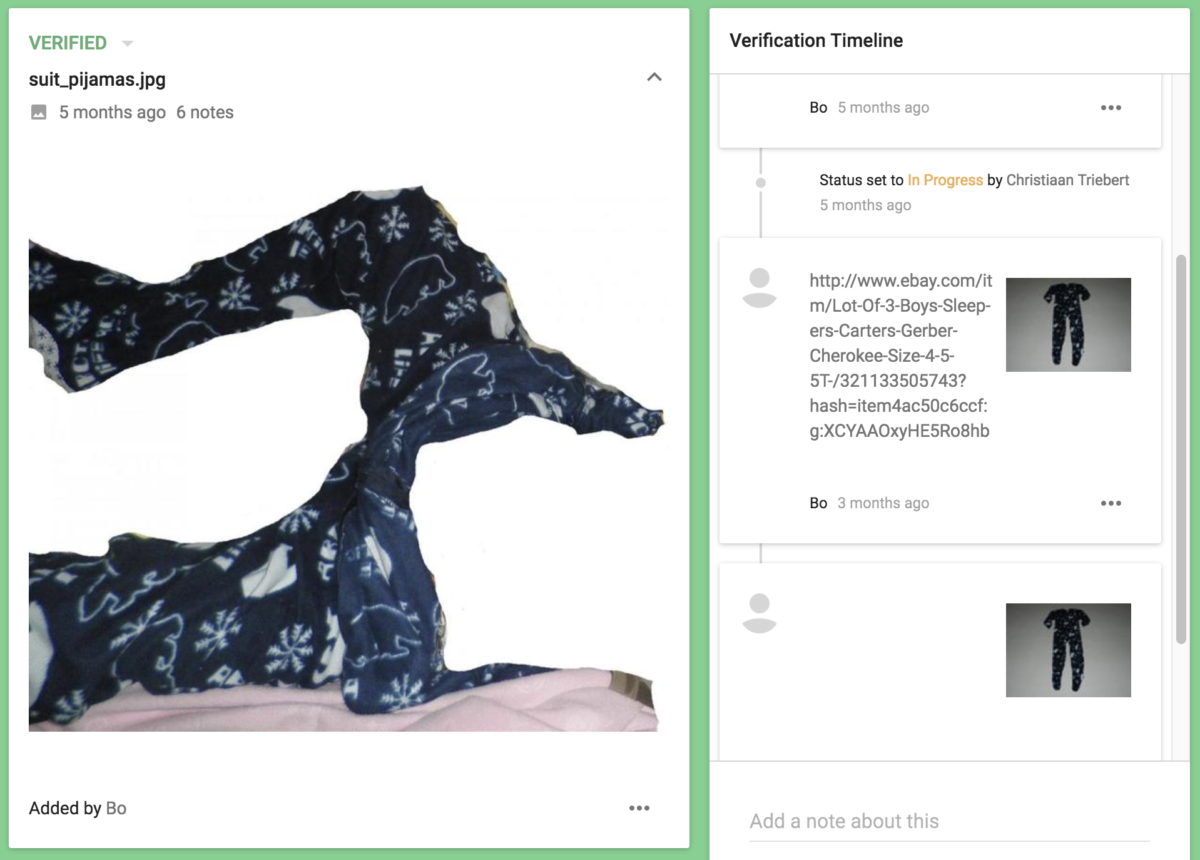 The "cow pillow" (Check) has been identified by "Bo" as a pet bed, sold in the Russian Federation. There are also regular pillows with a similar pattern which are, for example, sold in the United Kingdom.
black_container.jpg
It came out in 2001 and used to be available mainly in France, and judging from the packaging, in Germany and the UK as well. Rayman fans all over the world bought it online, so it's difficult to tell where this particular bag is from. It's quite rare though, there's a chance that whoever owns it (and uses it, because it doesn't seem to be buried under a ton of other things or particularly hidden away) is a Rayman fan
poster.jpg.jpg_631.jpg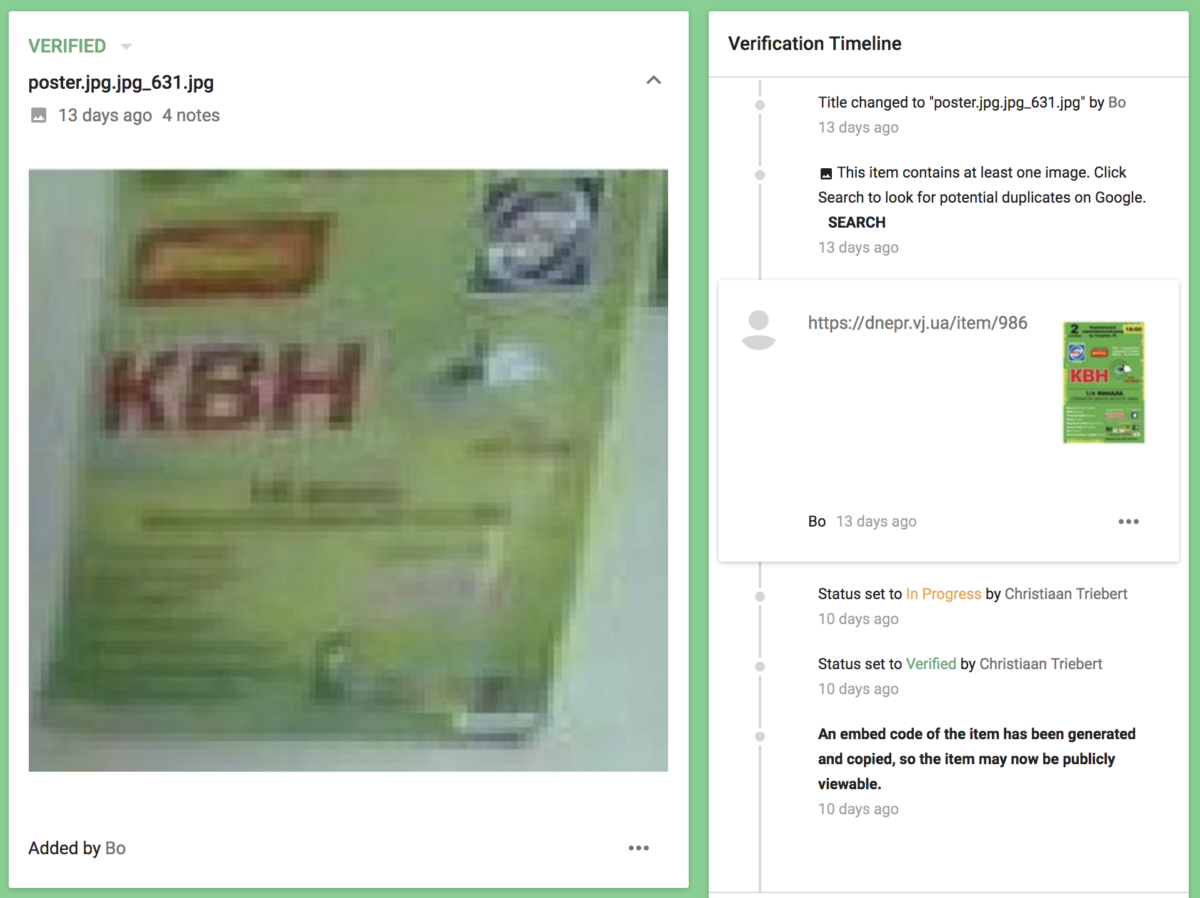 This poster (Check) has been identified as one which bears the red logo of КВН, a Soviet or post-Soviet humour contest. The posters that have been found are not identical, but very similar and may narrow down the search for Europol. Again, using Yandex reverse image search proved useful.
In Progress
There are still many unidentified objects, such as a bag, an object which appears to have the Nestle logo on it, a boiler, a paperbag, a bottle, a calendar (and another calendar), and a magazine from around 2002.  You can see which objects have not been identified by clicking on 'In Progress' on the project page at Check, and see what kind of hints have been found by other members of the Bellingcat verification team on Check. You need to register or log in to apply this function.
There is also an image that needs to be geolocated, showing a sheep next to a pathway in a grass field.