Satellite Imagery Shows Saudi Armor Near Iraqi Border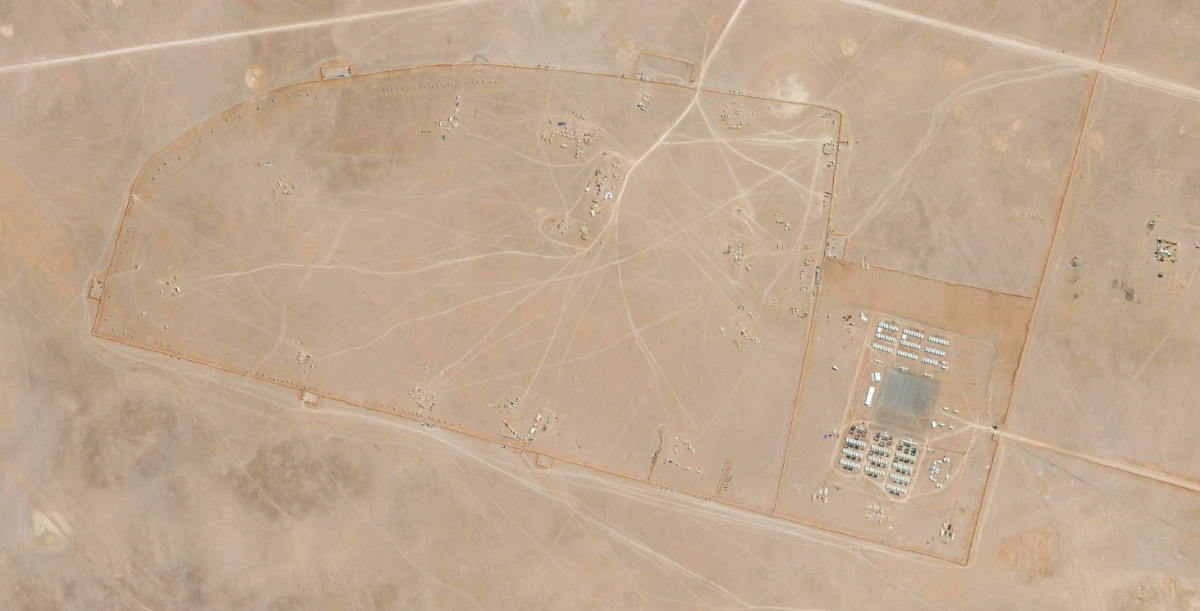 The latest satellite imagery acquired by DigitalGlobe of Saudi Arabia's northern border region shows the Kingdom bolstering the deployment of its troops with some substantial firepower.
With conflict in Iraq, Syria and Yemen, everyone's on edge in the Middle East. And none more so than the Saudis.
Space snapshots from November and December 2014 of Turaif shows tanks, self-propelled artillery as well as armor personnel carriers deployed behind newly erected defensive berms. A total of three new bermed positions were located on imagery in the area since early 2014.
Last year in July, Saudi-owned Al Arabiya had reported that 30,000 Saudi troops were dispatched to the border region. At the time, King Abdullah ordered "all necessary measures to secure the kingdom from terrorist groups or others who might disturb the security of the homeland."
Turaif, located about 40 miles southwest of the Iraqi border, appears to be an important defensive location in support of the order. The move was announced as Iraqi troops were reported to be abandoning their posts in Karbala.
If imagery is any indicator, it appears troops may be deployed at this location in the short-to-medium term. At the time of capture, the snapshots also showed ongoing construction of semi-permanent shelters and a parade ground.
Beyond the armor, three Apache helicopters were parked on an auxiliary apron at the nearby civilian-military airport. Other civilian-military airports near the border have also seen Apache deployments, according to satellite imagery.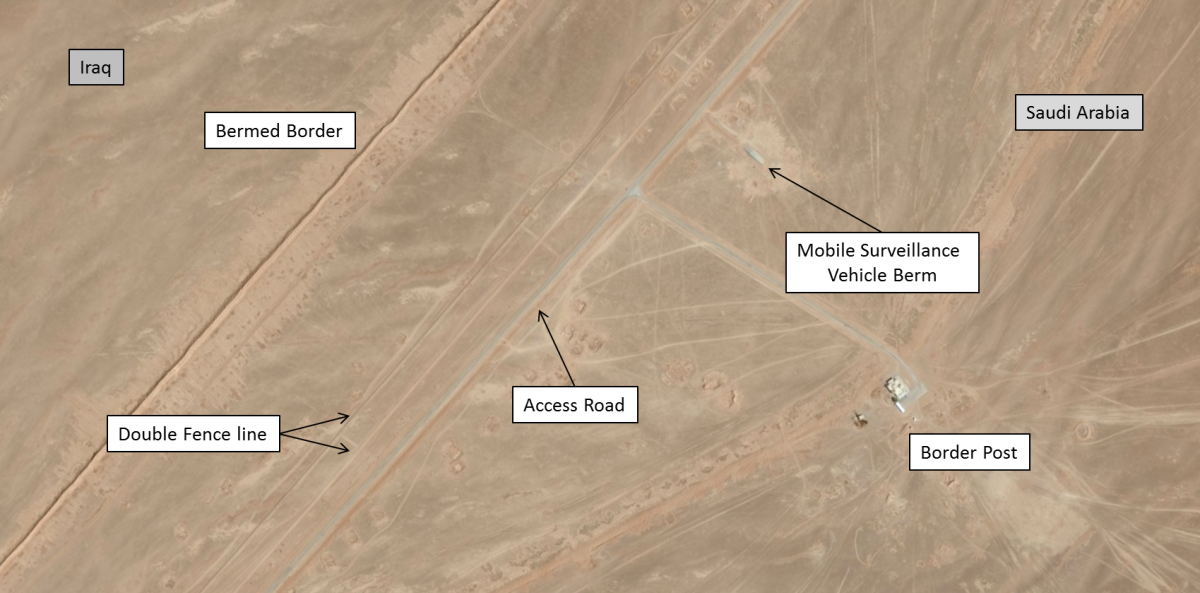 In the meantime, the Kingdom continues to improve the country's border security situation — though it still may have its work cut out for it.
Notably in January, three border guards were reportedly killed in a suicide attack while three others were wounded near Judayyidat Arar. One of the guards was General Oudah al-Belawi, the commander of Saudi forces in the north. Due to the high level death, many have speculated that the attack was an inside job.
The skirmish came just three short months after the country's latest border fence project was inaugurated. According to the Saudi Press Agency, the Kingdom is now focused on training up to 3,400 people to defend the multi-barrier fence stretching 900km along the northern border.
The project, executed by Airbus Military and Space (formerly EADS), features 78 monitoring towers, 32 rapid response centers as well as various surveillance equipment.
While the recent project and additional defenses may help keep foreign militants out, it does very little to address the root cause of Saudi troubles: internal radicalization. Saudi citizens continue to be among the highest foreign fighters joining ISIS in the fight in Syria as well as among the highest arrested in local terrorist groups.
With two additional attacks last month targeting Shia mosques in the Kingdom, Saudi leadership may need to do more than build walls and deploy armor.