RAF Akrotiri Deployments Update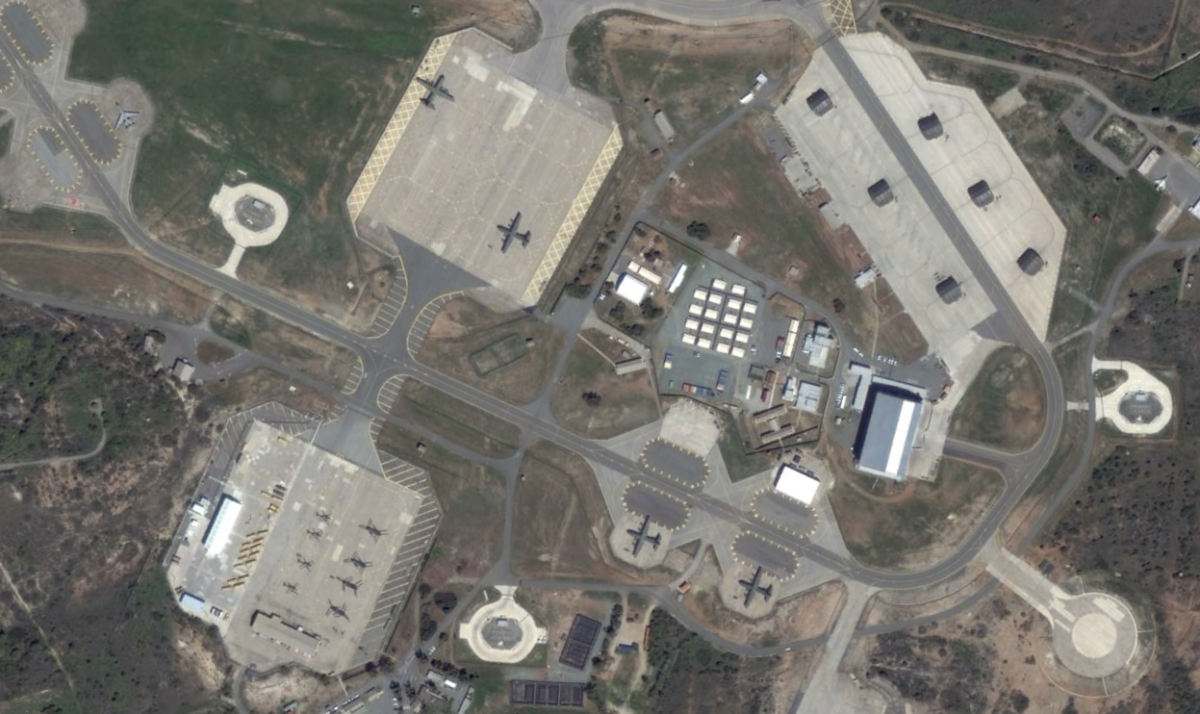 Recent imagery acquired by DigitalGlobe during April 2015 confirms ongoing deployments to RAF Akrotiri, the UK's airbase located in Cyprus. The southeast section of the airfield shows several new arrivals probably supporting Operation Shader, the UK's anti-ISIS effort. In addition to the CH-47 Chinook and C-130J Super Hercules previously reported, imagery shows the Royal Air Force's Raytheon Sentinel R1 surveillance aircraft and four Boeing AH-64 Apache. Six Panavia GR4 Tornado, also previously noted, were probably parked under aircraft shelters.
Deployed from RAF Waddington in Lincolnshire, the Sentinel has played important roles during recent operations in Libya and Mali—operating as the country's only long-range wide area battlefield surveillance platform. [1] According to the UK's 2010 Strategic Defence and Security Review, the Sentinel was expected to be retired in 2015, but additional funding released last year have kept the aircraft operational up to 2018. The MoD is preparing to upgrade the platform to conduct maritime operations.
As for the Apache, their deployment is particularly noteworthy as it suggests the UK could be preparing to take on more risk to fight ISIS. Their use in the conflict was first debated last October when the United States began deploying their own Apache for operations in Iraq. At the time, ISIS released a guide explaining how to shoot down the attack helicopters with shoulder-fired surface to air missiles. Regardless of the threat, the recent imagery capture could represent the first sign of further UK Army involvement. [2]
In the meantime, imagery of the northwestern apron, not pictured, also showed two UK Boeing E-3D Sentry which have been supporting operations in Syria and Iraq since late January. They join other US and Australian AWAC aircraft taking part in the US-led coalition. [3]
Notes
[1]  Of course, we shouldn't forget the lessons and fallacies of recent conflict: see Lt. Gen. H.R. McMaster's recent piece at IISS.
[2] British Army trainers are currently deployed to Iraqi Kurdistan and Turkey while some sources have also put them in Jordan.
[3] Other UK deployments supporting operations include a Voyager KC2/3 tanker-transport and Reapers in Kuwait.