How to Find Historical Imagery of Russia's Faked Satellite Photos
In Bellingcat's latest report, Forensic Analysis of Satellite Images Released by the Russian Ministry of Defense, we exposed how Russia had falsely claimed satellite imagery from June 2014 was from July 14th and July 17th. As with nearly all of Bellingcat's work we used open source information, satellite imagery from Google Earth, to expose the fake images. It's possible for anyone to find this imagery with a few easy steps.
1 – Download, install, and run Google Earth Pro.
2 – Enter the co-ordinates 48.098203, 37.754731 into the search box on the top left of the screen.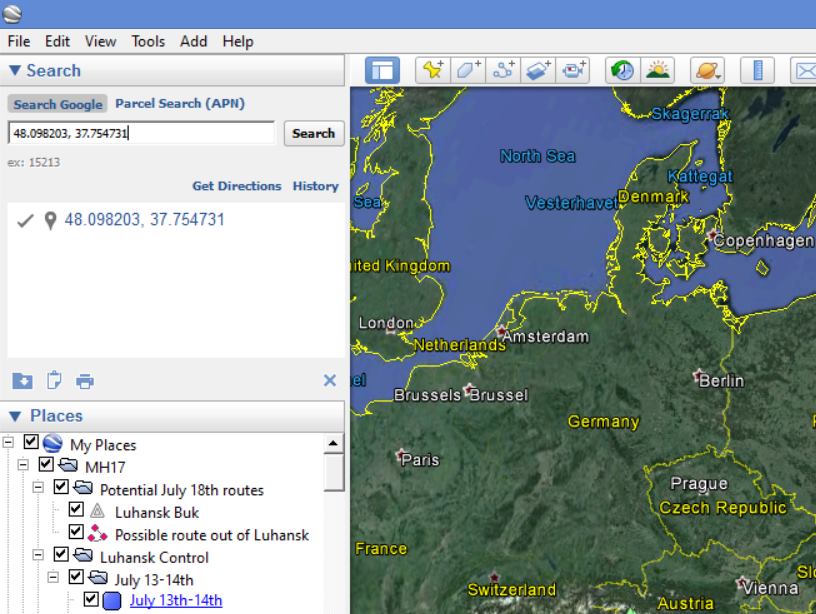 3 – Under the view menu, select "Historical Imagery".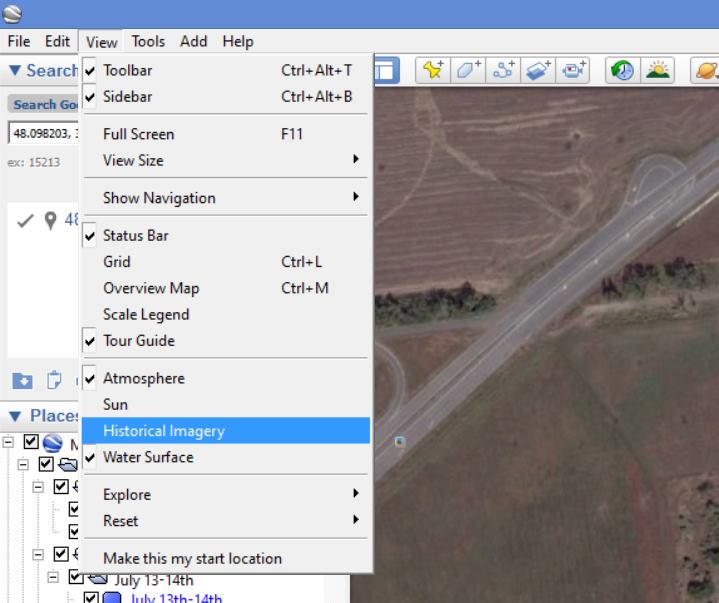 4 – A slider will appear on the top left of the map allowing you view imagery from all available dates.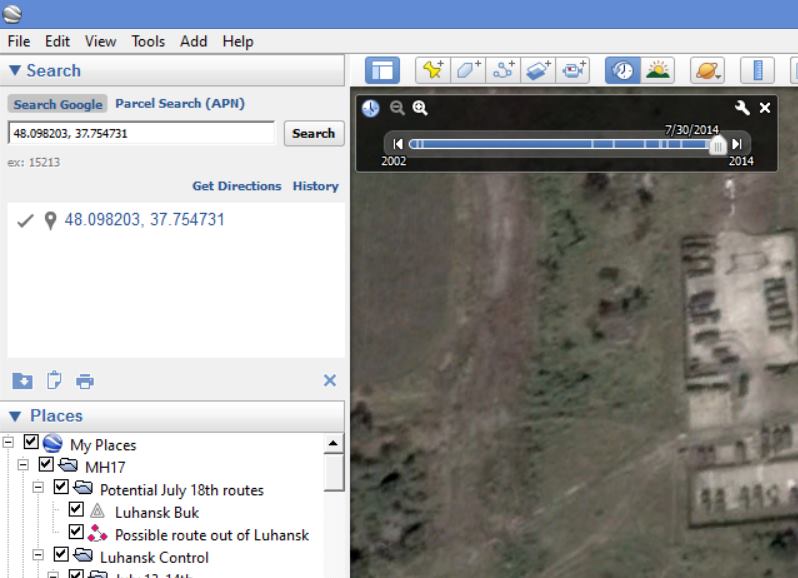 Now you can examine the imagery of the area provided by the Russian Ministry of Defence (here, here, and here), and compare it to the historical imagery on Google Earth. In this example we can see the rows in the field in the July Google Earth imagery are missing from the Russian Ministry of Defence imagery, and another track mark faintly visible in the May Google Earth image is present in the Russian MoD image.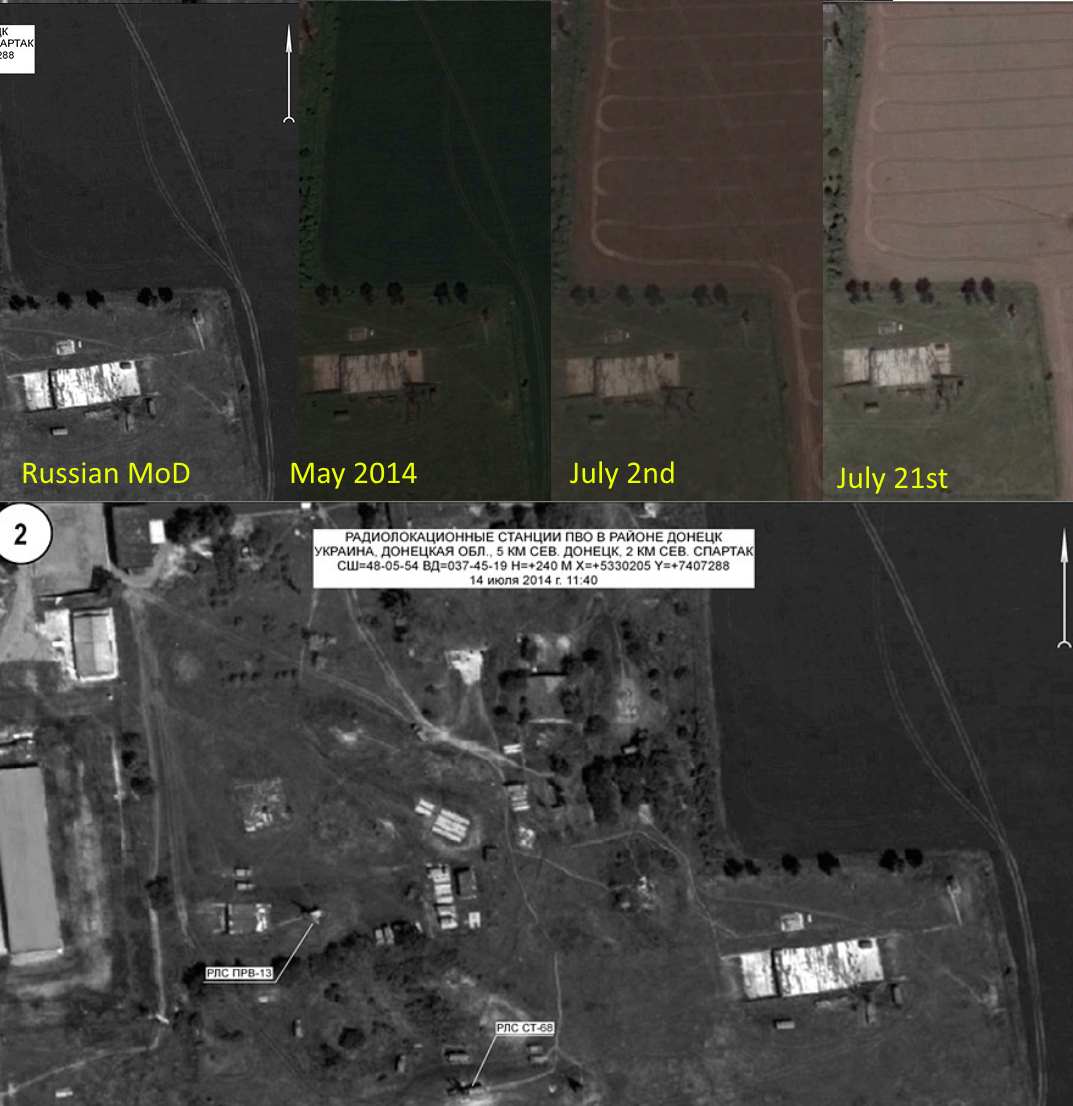 So in a few simple steps anyone can see the evidence that the Russian Ministry of Defence shared wrongly dated imagery in its July 21st MH17 press conference. If you believe you've found any new discrepancies please share them in the comments below.