Russia's Pantsir-S1s Geolocated in Ukraine
During the conflict in Ukraine a number of Russian military vehicles not known to be in service in Ukraine have appeared under the control of separatists inside Ukraine. One of these systems is the Pantsir-S1 anti-aircraft system, with a number of sightings in separatist controlled Ukraine. Using geolocation it has been possible to establish the exact location the images of the Pantsir-S1s have been captured, further confirming the appearance of these Russian system inside Ukraine.
Luhansk
The following video was shared online in February 2015 showing a Pantsir-S1 in separatist controlled Luhansk.
Luhansk is well covered by Yandex Maps street view imagery, and the location the video was filmed can be found here. At the start of the video the large building on the left of the screen can also be found on the street view imagery.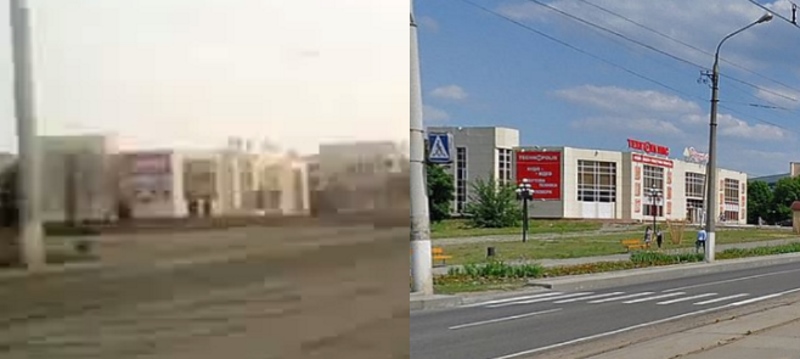 Shortly after that the same building can be seen in both the video and the street view imagery on the right side of the road.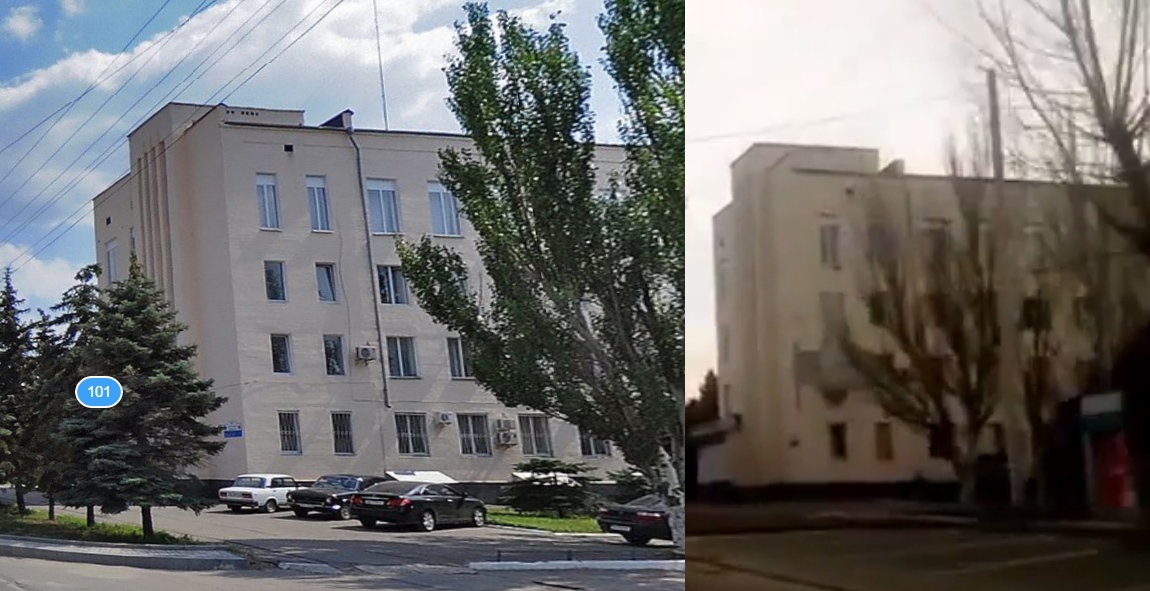 Then on the left arched structures are also visible in both the video and street view imagery.

Those structures are then followed by two distinct buildings.

There are many other matches between the video and street view imagery, clearly establishing the exact location in separatist controlled Luhansk the Pantsir-S1 the video was filmed.
Makeevka
Another sighting of a Pantsir-S1 was shared on January 24th 2015, with a photograph showing it in what was claimed to be separatist controlled Makeevka.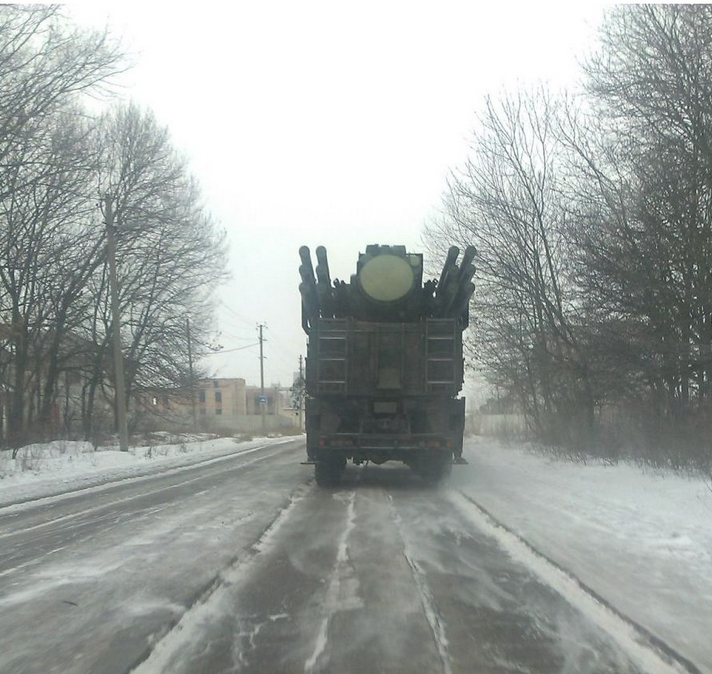 The photograph was geolocated by the Conflict Report blog, with additional analysis done on Russian social media sites. This work established the location as 48.05830,38.01003, and it is possible to confirm the geolocation using the information provided by the earlier analysis.
A number of structure are visible in the image that match the location, but one is of particular interest. The building, described as an unfinished shopping centre on Wikimapia, has a distinct shape and arrangement of windows, which is visible in the satellite imagery of the area.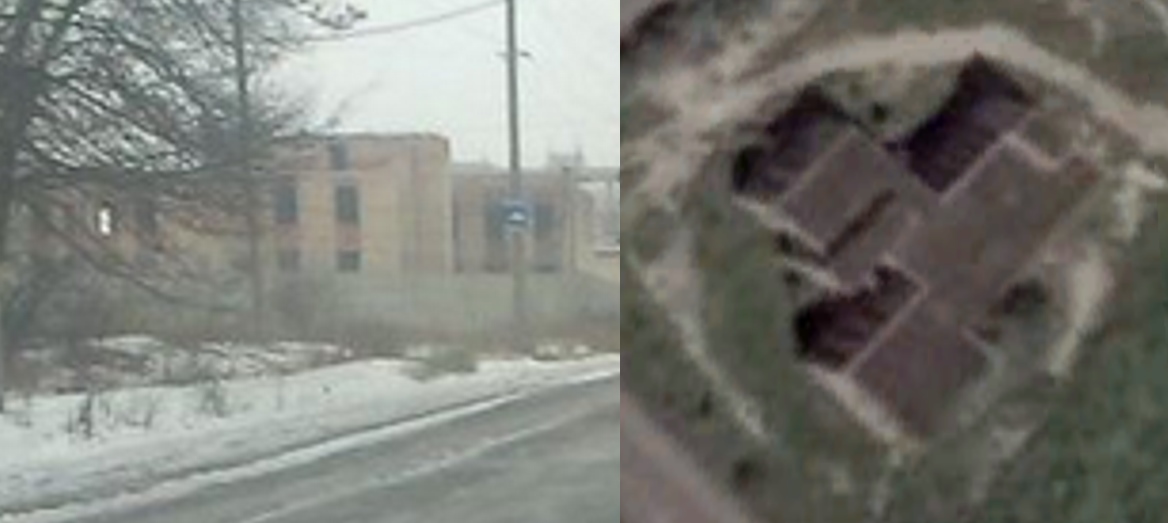 Not only is the shape of the building a perfect match for what's visible in the photograph, but the windows are also visible in the satellite imagery in the same positions as those on the building in the photograph. Along with other matching features detailed in earlier analysis of this photograph, the unusual design of the building visible in the photograph matching with the satellite imagery confirms that this is the correction location.
These images were collected as part of the Bellingcat Ukraine Conflict Vehicle Tracking Project, a crowd sourced project aimed at collecting and organising images of military vehicles involved in the conflict with Ukraine.
Pantsir-S1 anti-aircraft systems were featured in Hiding in Plain Sight: Putin's War in Ukraine, available here.