The Avalanche that Went from Russia to Ukraine
One of the most obvious examples of Russia's supplying of military equipment to the Donbass can be found in the infantry fighting vehicle (BMP-2) with the inscription of "Lavina" [Avalanche] and painted-over hull number.
At the end of August 2014, "Lavina" was recorded in Staraya Stanitsa, Russa, just north of Kamensk-Shakhtinsky (coordinates of video here). "Lavina" was seen in a column of military equipment with the eloquent inscription of "За Донбасс!" [For the Donbass!] and flags of so-called Novorossiya. Army tractor haulers are carrying the equipment. Residents of Staraya Stanitsa recorded this column on video.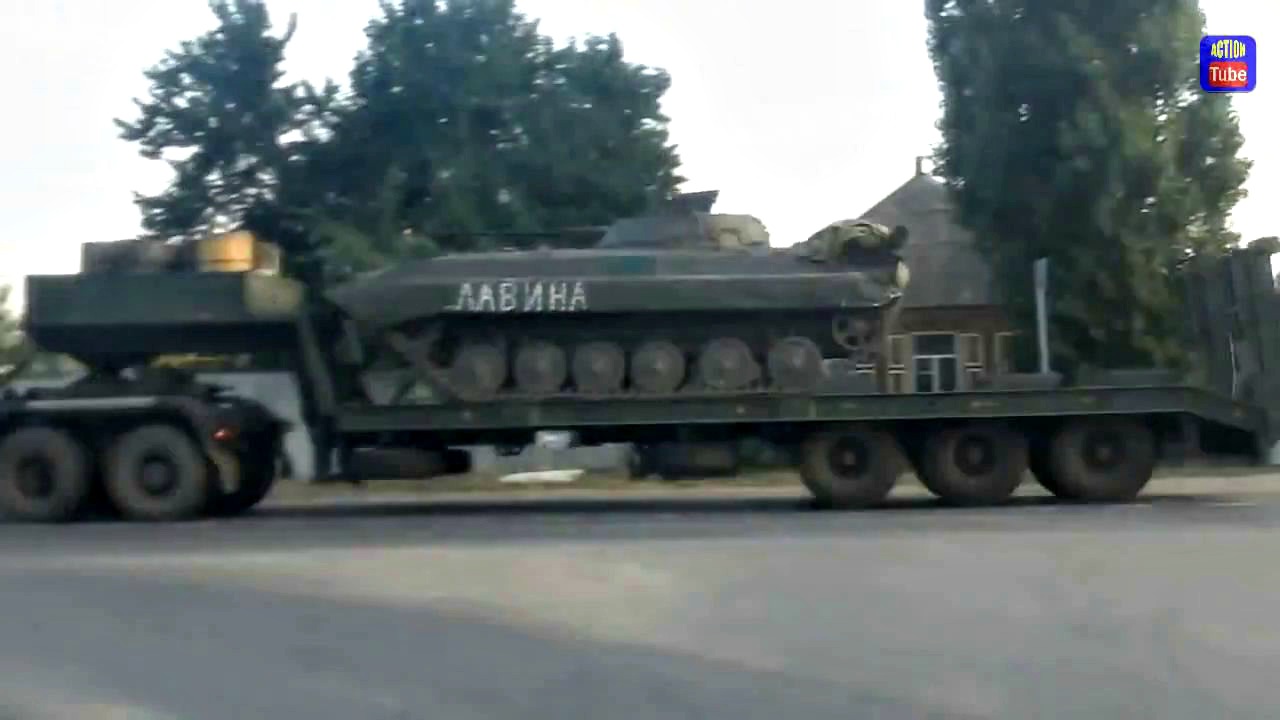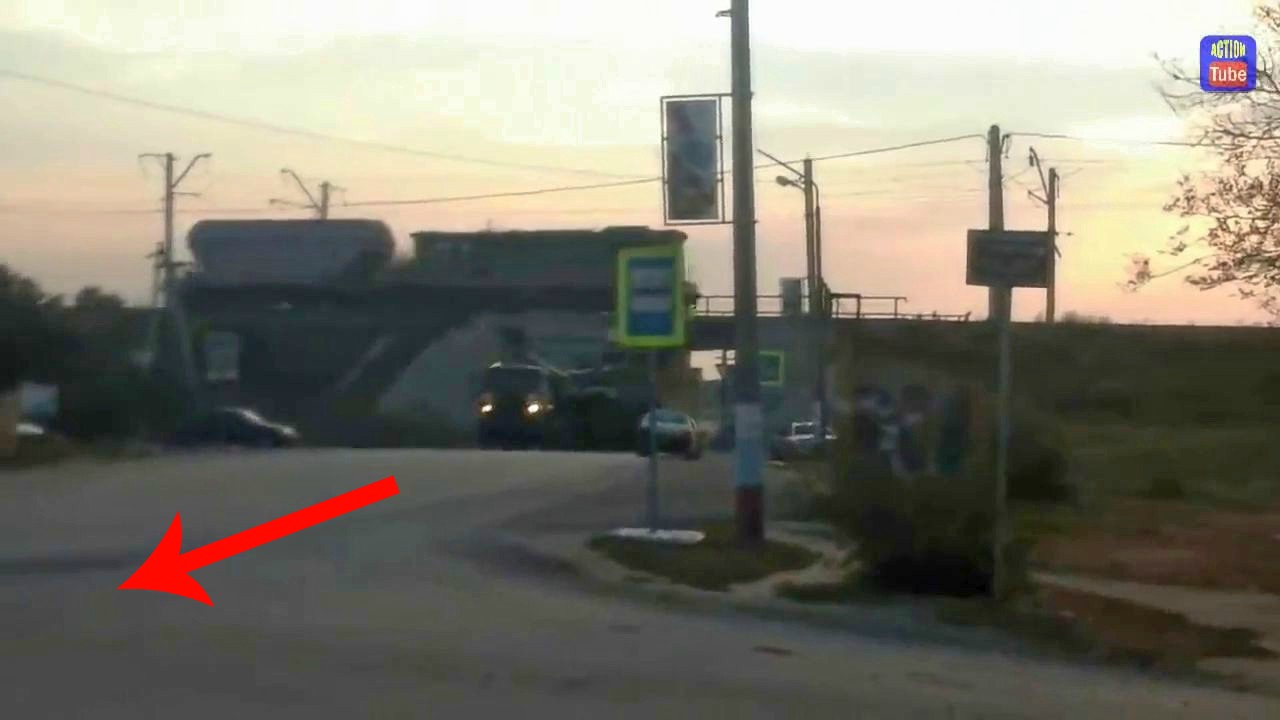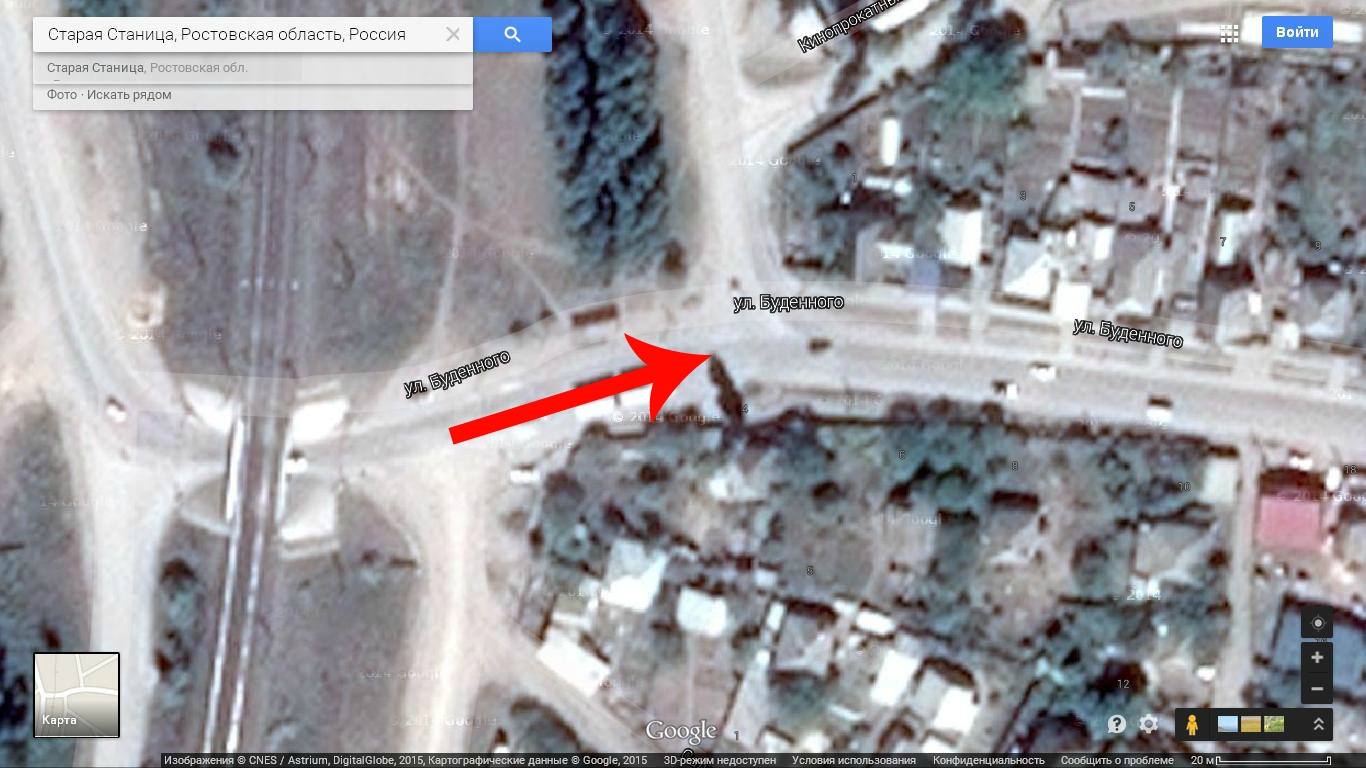 They also posted photos on social network sites: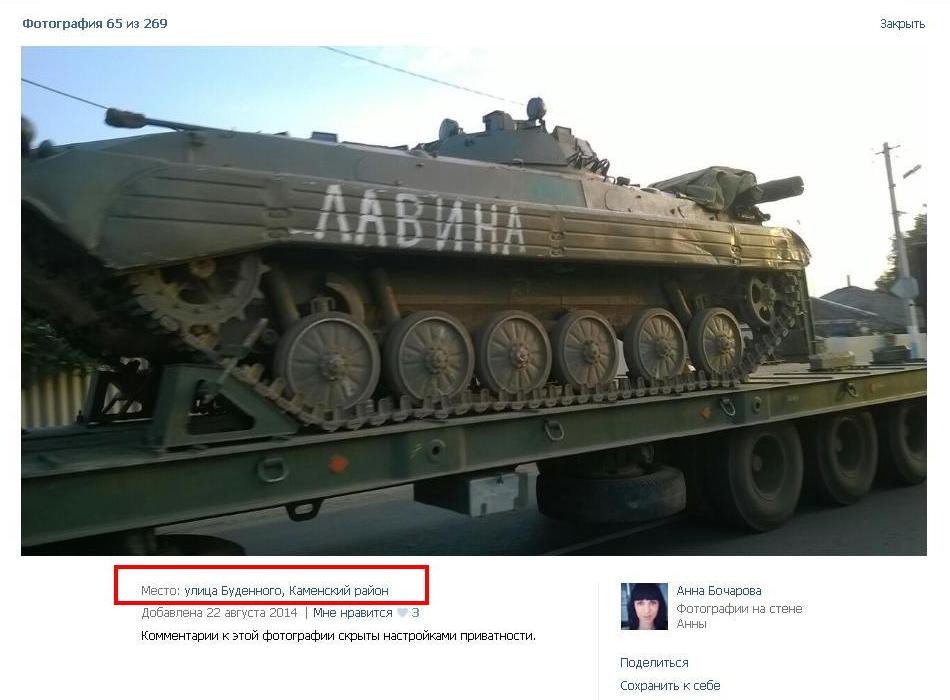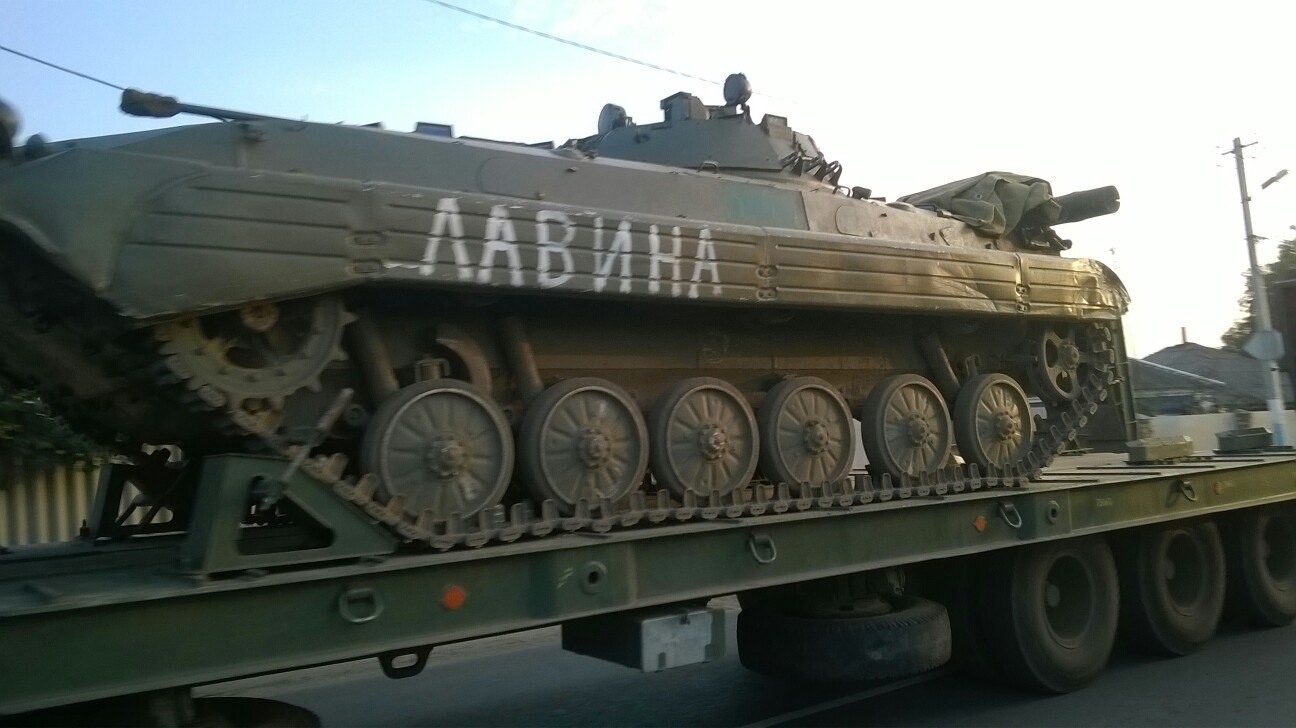 In September, the "Lavina" BMP-2 showed itself in Ukraine, as seen in this photo from Associated Press reporter Darko Vojinovic in Zhdanivka in the Donetsk oblast':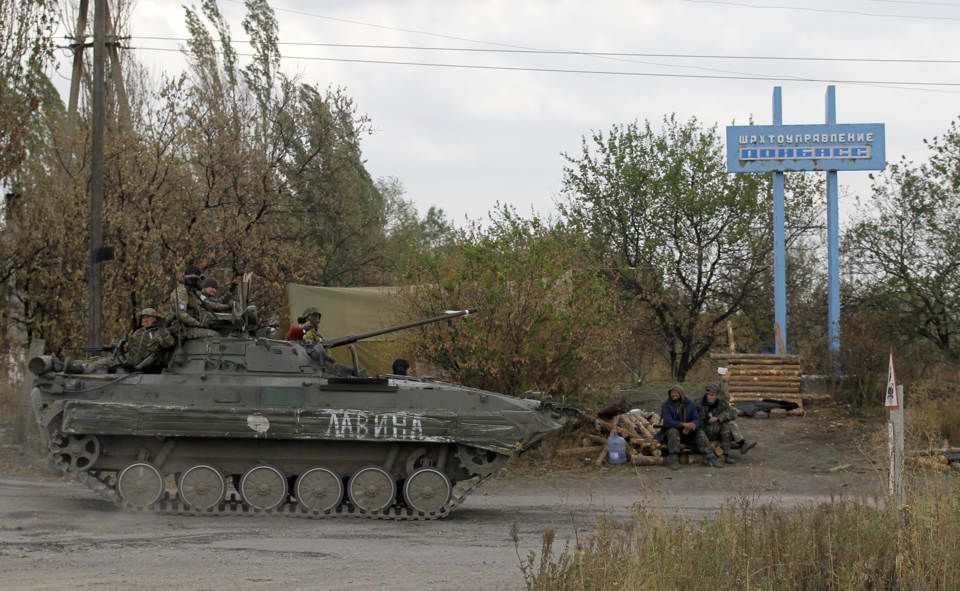 In October, a video was uploaded online in which "Lavina" was recorded in a convoy of military equipment moving through Yenakiieve (coordinates of video here)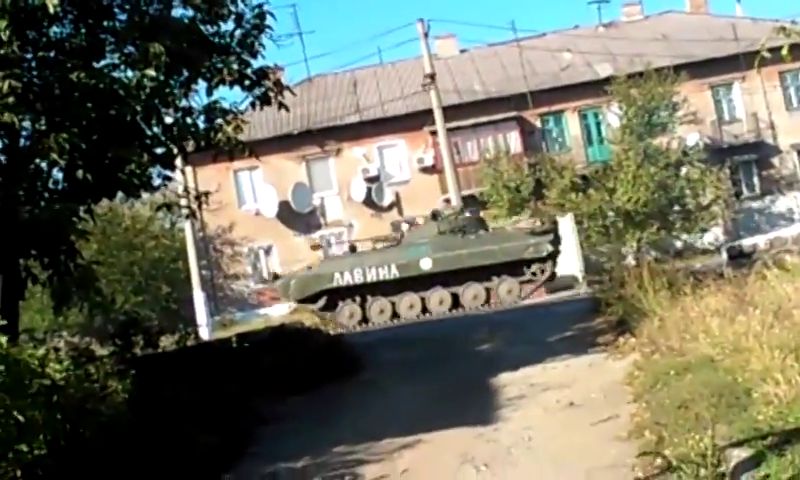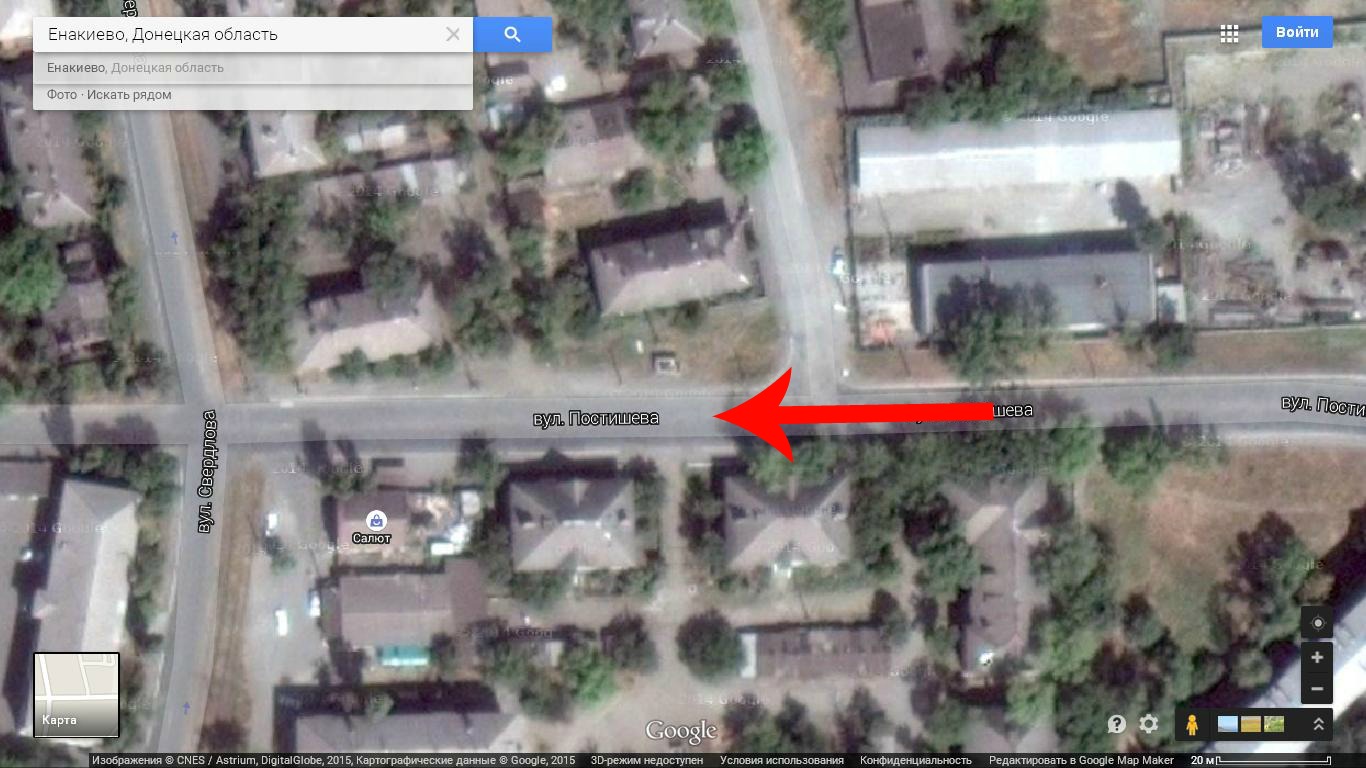 As seen on social network sites, separatist fighters pose in front of this BMP-2: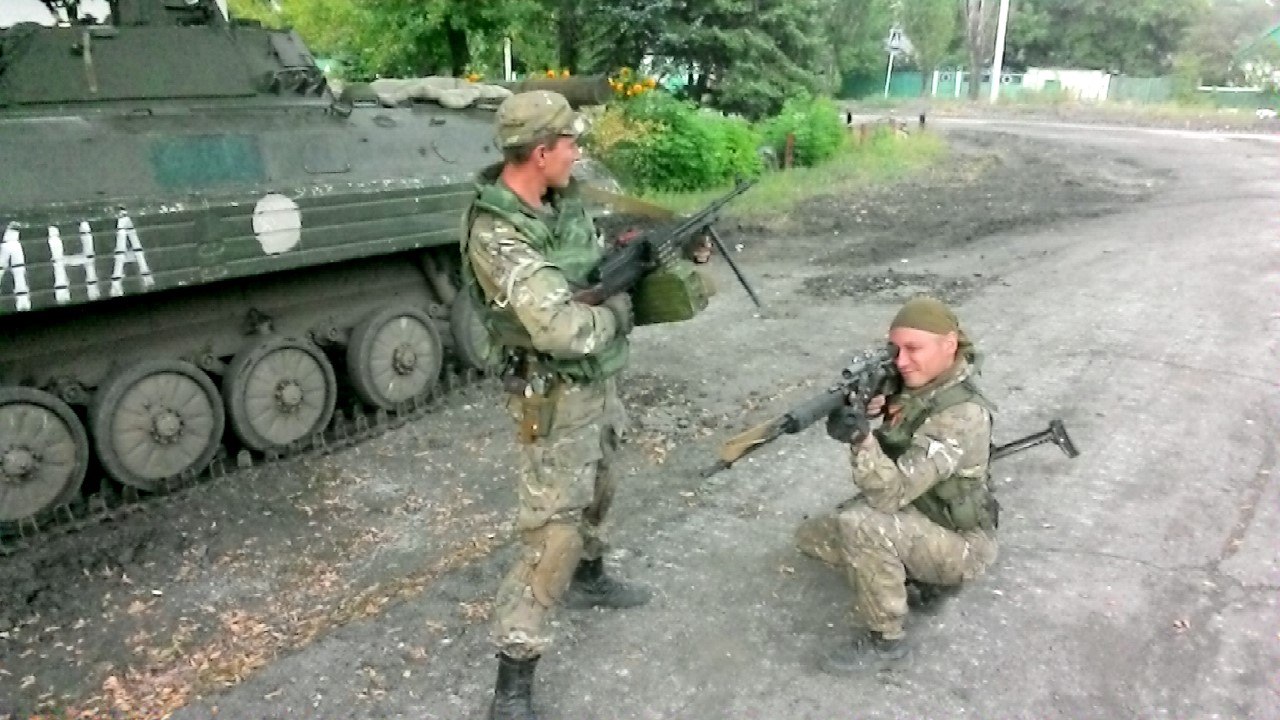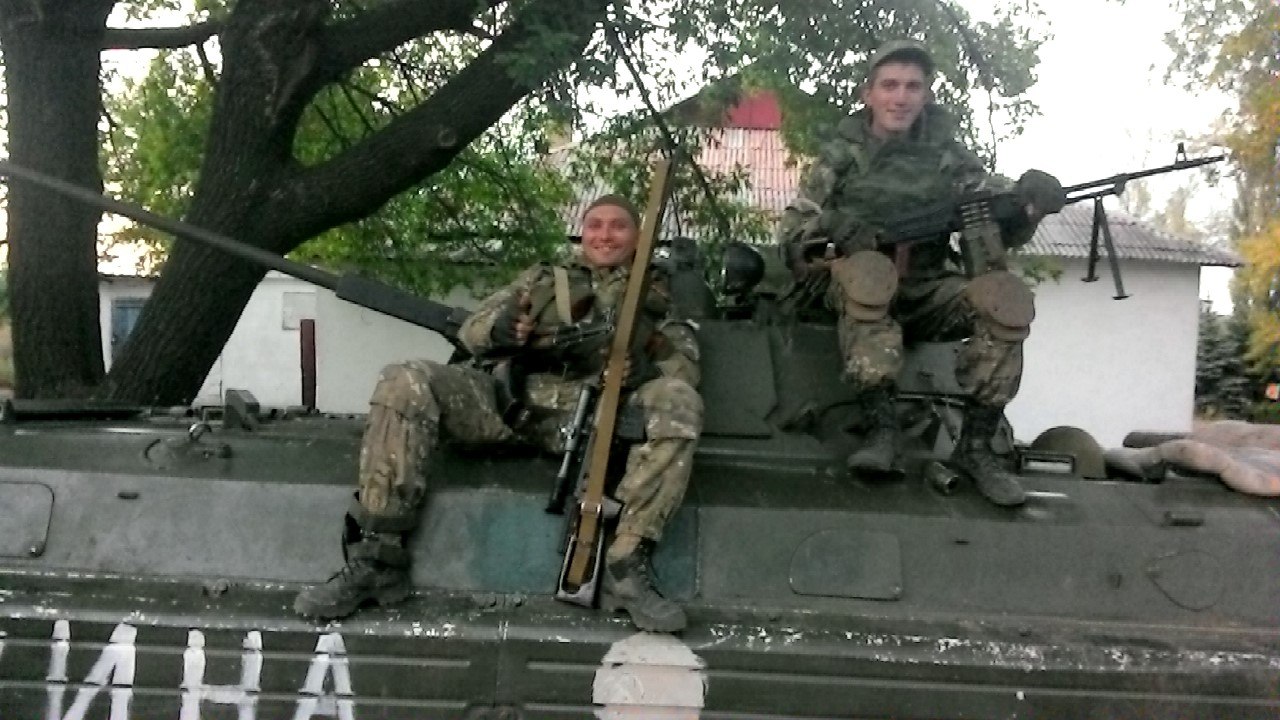 In 2015, the "Lavina" BMP-2 actively participated in the battles for Debaltseve. "Lavina" is repeatedly seen in Vuhlehirsk in videos shot by both separatist and Russian correspondents (coordinates of videos here).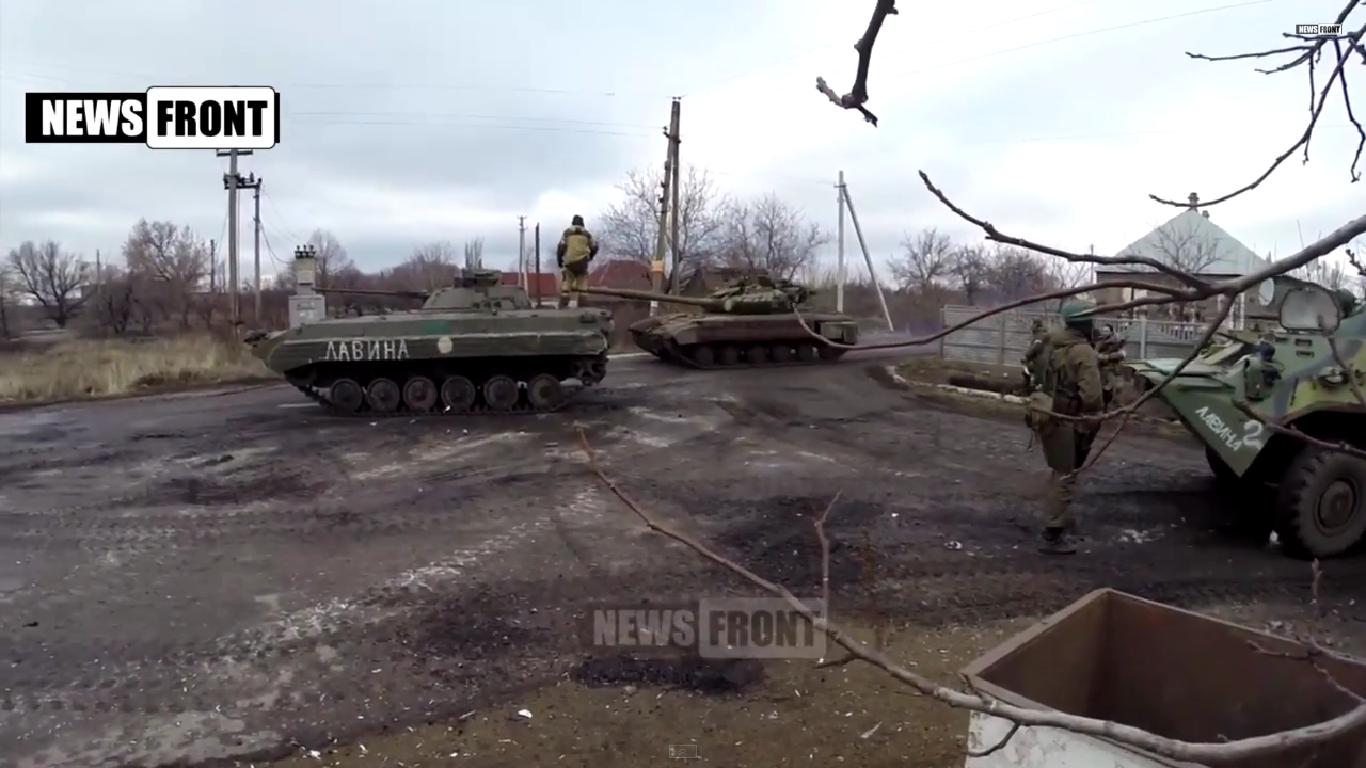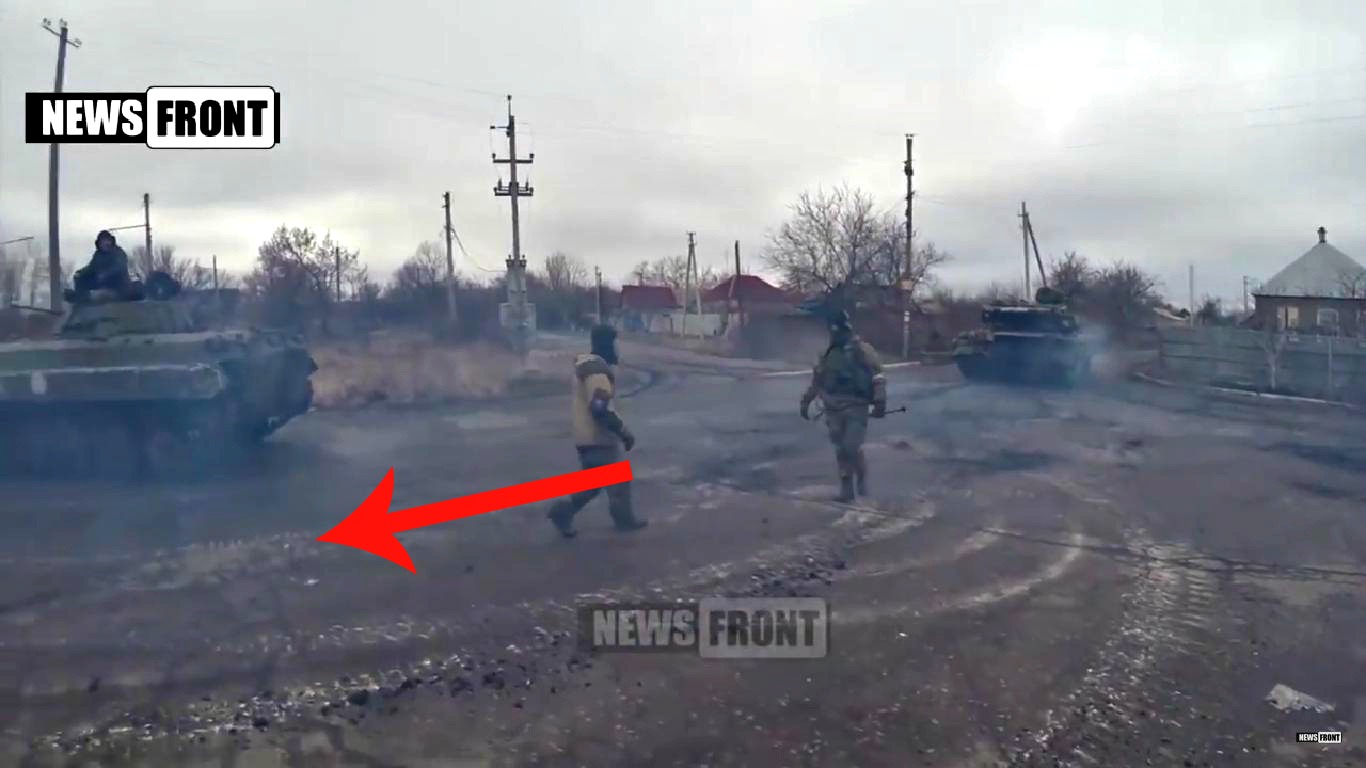 Screenshot from this video: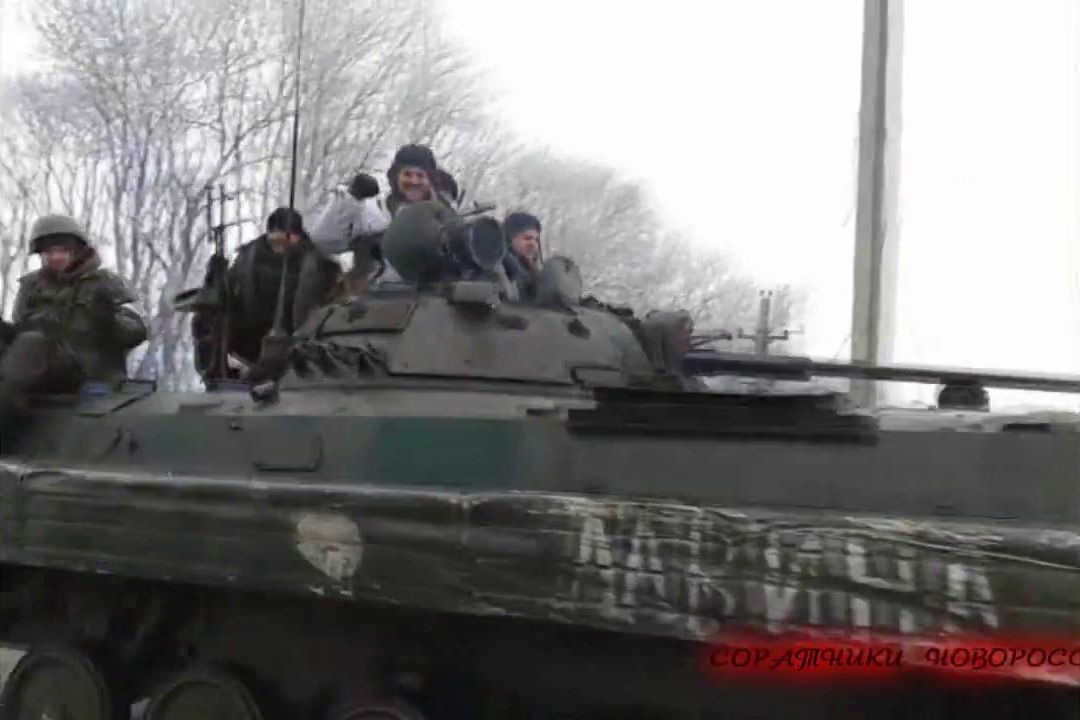 Screenshot from another video: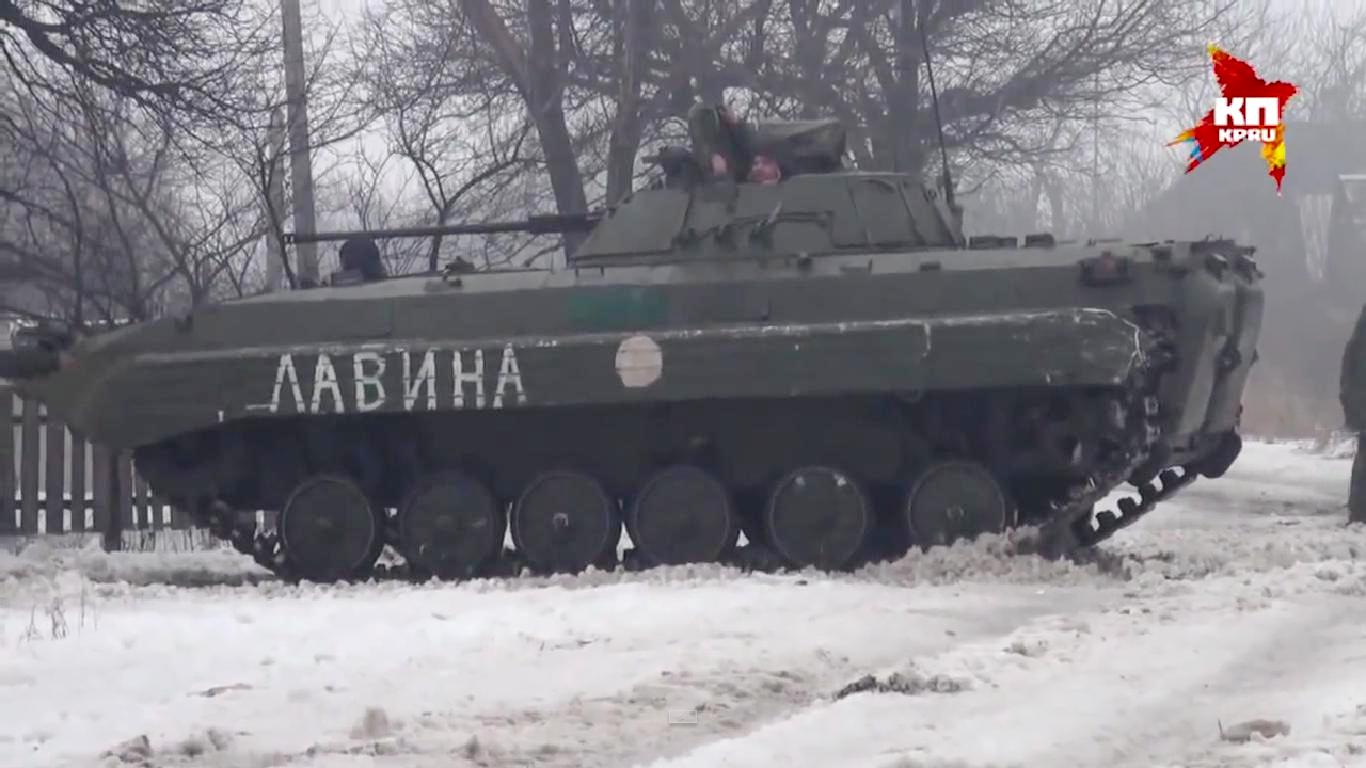 Thus, with the help of online open source information, it is possible to verify that Russia has sent military equipment into Ukraine with the intent of the equipment's use in ongoing hostilities.