Signs of Cluster Munition Use as Military Activity in Idlib Intensifies
Following an escalation in attacks opposition controlled southern Idlib, cluster munitions have seen increasing use by Syrian government forces on areas across the frontline.
In the fourth day of strikes and attacks by the Syrian government and its allies on the town of al-Tah, Idlib, cluster munitions were documented at the site of attacks in the town. This came as government forces had reportedly intensified attacks with barrel bombs, artillery, and airstrikes.
Cluster munitions are a type of explosive munition usually dropped from the air or launched from the ground by platforms like the BM-27 Urgagan, a mobile multiple rocket launcher.
These types of munitions depend on the dispersal of small bomblets which, even with fail-safes in place, leads to many bomblets failing to explode, leaving dangerous unexploded devices that pose a long term danger to civilians.
These attacks began in the past week, preceded with leaflets being dropped on to rural towns in southern Idlib demanding they reconcile with the regime to avoid bloodshed.
Again, regime's warplanes dropped leaflets on some of #Idlb rural cities indicating that the residents of Idlb must purse reconciliation and get back to the gov control.
It said" the war is about to end.. it's time to stop the distraction and bloodshot ". #EyesOnIdlb pic.twitter.com/Jfj27n5mlC

— Zouhir_AlShimale (@ZouhirAlShimale) August 9, 2018
On August 10th, with strikes reported on the town center by barrel bombs that killed two civilians and injured several others, pro-government forces began to use a variety of different munitions on the town of Al-Tah.
Orient News released video of a number of airstrikes on southern Idlib, which they say caused a number of casualties and displacing civilians.
On August 13th, Civil Defense reported that two women and a child were killed by cluster munitions and attacks by pro-government forces in the town. Cluster sub-munitions were also identified in Al-Tah on the 13th further linking recent attacks to pro-government forces.
New use of #Russian made 9M27K-series cluster munition rockets and 9N235 fragmentation submunitions in southern Idlib town Al-Teh بلدة التح

These submunitions have failed twice: first, to detonate on impact, second, to self-destruct.@banclusterbombs @hrw pic.twitter.com/ZTJpG4iEYa

— Mark Hiznay (@MarkHiznay) August 13, 2018
Along with other reports of more barrel bombs being dropped on al-Tah and the surrounding areas, pictures have emerged of more cluster munitions being used on the town, killing one child and injuring another: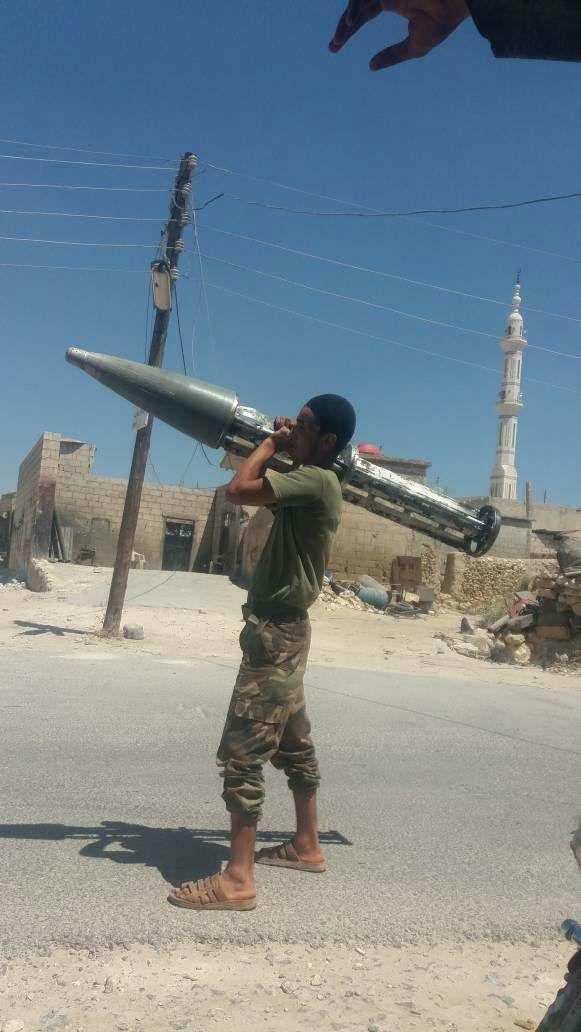 In previous offensives by the pro-government forces, cluster munitions have served in a complementary role with their other weapons. Usually not used in a direct combat with rebels, pro-government forces have used cluster munitions to make areas unliveable by targeting farmland, homes, and sites important to locals.
In spite of claims by Turkey and Russia to find a political diplomatic solution, cluster munition use shows a clear disregard for any processes in place. Pro-government forces and opposition forces preparations along frontline signal a potential conflict in future and the increase in the use of cluster bomb usage is a clear indicator of the Syrian government's serious interest in activating that front.