Open Source Survey of the US Raid in Yemen
In the early morning of Jan. 29, special forces of the United States (US) raided a remote outpost of al-Qaida leaders in southern Yemen. The surprise attack was said to have secured "valuable intelligence" but resulted in the death of one US Navy SEAL and allegedly up to thirty civilians. This survey takes a closer look at the open sources available to gain a better understanding of the incident.
Context
Yemen, one of the poorest countries in the Middle East, has seen an al-Qaida insurgency for over a decade. Al-Qaida's cell in the Arabian Peninsula is regarded as one of the most dangerous branches of the group and is connected to, amongst others, the 2013 Boston Marathon and the 2015 Charlie Hebdo attacks.
In 2001, the Yemeni government started a crackdown on al-Qaida with assistance of the US. Nine years later, in January 2010, Yemen declared an open war on the militant group. Fighting escalated especially during the 2011 Yemeni revolution, when al-Qaida seized most of the Abyan province and declared it an emirate. A year later, in 2012, al-Qaida managed to claim control over territory across southwestern Yemen again.
Since March 2015, Yemen has spiralled into a full-scale civil war which has, in words of Reuters, "rendered the country even more dangerous and offered al-Qaida leeway to expand into more lawless areas." Over 100,000 people have died in the conflict with half of them being civilians, according to the United Nations. A coalition led by Saudi Arabia, and with support of countries such as the US and the United Kingdom, have been accused of deliberately targeting civilians.
While the Obama administration has conducted dozens if not hundred of drone strikes to counter al-Qaida in Yemen, it has not conducted any special operations in Yemen during the nearly two years of the devastating war. The Jan. 29 raid is thus the first one in years, and though planned under the Obama administration, it was authorised by President Trump.
What happened in the raid?
US Department of Defense
In the night from Jan. 28 to Jan. 29, a Reaper drone struck a house allegedly belonging to leading al-Qaida militants or Yemeni tribal leaders collaborating with al-Qaida in a remote area in Yemen's southern al-Bayda province.
A team of the US Navy's SEAL Team 6 followed with a raid on the house, believed to be belonging to al-Qaida leader Abdulraouf al-Zahab, killing the 14 remaining occupants in nearly an hour long gun battle, according to a statement published by the US Department of Defense (DoD) on Jan. 29 [link/archived].
Three other US commandos were injured when an Ospreye MV-22 tilt-rotor aircraft made a hard landing during the operation, Capt. Davis told reporters on Jan. 30. The inoperable Osprey was deliberately destroyed by a US airstrike later that day, the statement reads.
On Jan. 31, a senior US official speaking to NBC News said that "everything went wrong" during the operation that was directed from a US base in Djibouti (probably Camp Lemonnier).
Special forces from the United Arab Emirates (UAE) took part in the raid, according to officials from multiple sources speaking to CNN.
Local sources
A resident, speaking on condition of anonymity, told Reuters that the "operation began at dawn when a drone bombed the home of Abdulraoof al-Dhahab and then helicopters flew up and unloaded paratroopers at his house and killed everyone inside" [archived]. This is in line with the official DoD narrative.
Subsequently, "the gunmen opened fire at the U.S. soldiers who left the area, and the helicopters bombed the gunmen and a number of homes and led to a large number of casualties."
Another local resident said that several bodies were still under the rubble, and that the local mosque was damaged in the attack. A Yemeni security officer and a local official that were interviewed by Reuters corroborated that account.
Speaking to NBC News, a local source said that one house was burned by the Navy SEALs, and that there "is an assumption there was a woman [in the house] from Saudi Arabia who was with [al-Qaida]. All we know is that she was a children's teacher."
Footage appearing to show a destroyed aircraft was uploaded to YouTube by local newspaper al-Mashhad al-Yemeni. The grainy 25-second clip cannot be used to establish whether it shows the destroyed Osprey. No significant geographical features or landmarks are shown in the low-quality video, making it difficult to geolocate the footage. The video was uploaded at 18:57 local time (UTC+3) on Jan. 30.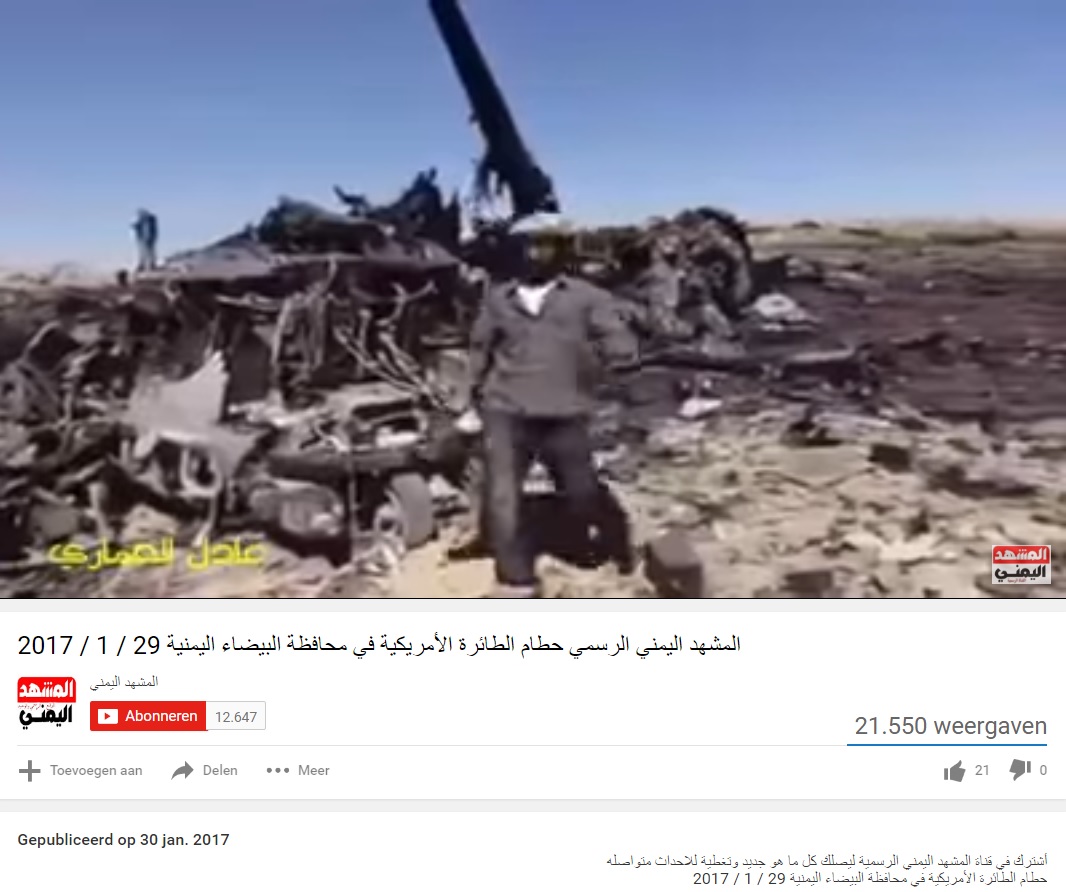 There is a claim that two Apache helicopters were shot down as well, as tweeted by the Yemen Post. This claim cannot be verified with open sources.
Al-Qaida
Al-Qaida mourned the killing of Abdulraouf al-Dhahab (also spelled as "Zahab") as a "holy warrior" and other fighters, without specifying how many militants were killed, in a message on its official Telegram channel.
Pro-al-Qaida Telegram accounts also blamed President Trump for killing children in the raid, IHS Jane's Ludovico Carlino tweeted.

Who was killed in the raid?
Dhahab and other al-Qaida militants
It is clear from open sources that US forces conducted a raid in Yemen which targeted al-Qaida fighters: both sides have confirmed the attack in official statements. Al-Qaida issued a statement that Abdulraouf al-Dhahab, a brother-in-law of Anwar al-Awlaki, was killed alongside other militants, and accused the Navy SEALs of having "no human values" as they shot women and children "in cold blood".
A US Navy SEAL
One US service member died of wounds suffered in the raid, while three others were wounded, according to the DoD. The killed soldier was identified by the DoD as Chief Special Warfare Operator William "Ryan" Owens (36) of Peoria, Illinois.
President Trump said that "a life of a heroic service member has been taken in our fight against the evil of radical Islamic terrorism" in a statement.
Civilians
Local reports quickly emerged citing local medics which claimed that around thirty people were killed, including ten women and children. Graphic pictures of at least seven dead children, allegedly due to the raid, started circulating on the Internet, for example via justpaste.it [archived] and local and social media, from the early morning of Jan. 29 onward.
The photos shared do not show up in reverse image searches before the date of the raid, increasing the chance they may are authentic, and seem to originate from Al-Mashhad al-Yemeni, a local newspaper, which uploaded those photos in the early morning of Jan. 29 [link/archived]. The photos are said to have been taken by a photographer named "M'ad al-Zakaria" (Arabic: "معد الزكري").
A video of the alleged aftermath of the raid also shows a dead child. No significant features of the surrounding are shown, making it difficult to determine whether this is the same location as where the photos were taken. The 13-second clip was uploaded to YouTube by a user named Abu Mustafa at 23:27 local time (UTC+3) on Jan. 29, 2017.
Among the dead was the 8-year-old Nawar, according to her grandfather Nasser al-Awlaki, a former Agriculture Minister. "She was hit with a bullet in her neck and suffered for two hours," Nasser al-Awlaki told Reuters. She was shot at around 2:30, Nasser would later tell NBC News, and he recognised hear dead body from a photo taken at the scene of the raid.
Nawar's father is the Yemeni preacher Anwar al-Awlaki, an American citizen who was involved in promoting al-Qaida and ensuring recruits. He was killed in a 2011 drone strike, and his 16-year-old American-born son was killed by a drone-strike in Yemen two weeks later.  "Obama Killed a 16-Year-Old American in Yemen. Trump Just Killed His 8-Year-Old Sister", in words of Glenn Greenwald.
The grandfather Nasser was extensively interviewed by journalist Jeremy Scahill for his book and film on former US President Obama's "Dirty Wars". Unlike her father and brother, Nawar is not believed to have been a US citizen.
A photo of the 8-year-old was posted on Facebook by her uncle, Ammar al-Awlaki, a former Yemeni government deputy minister [link/archived].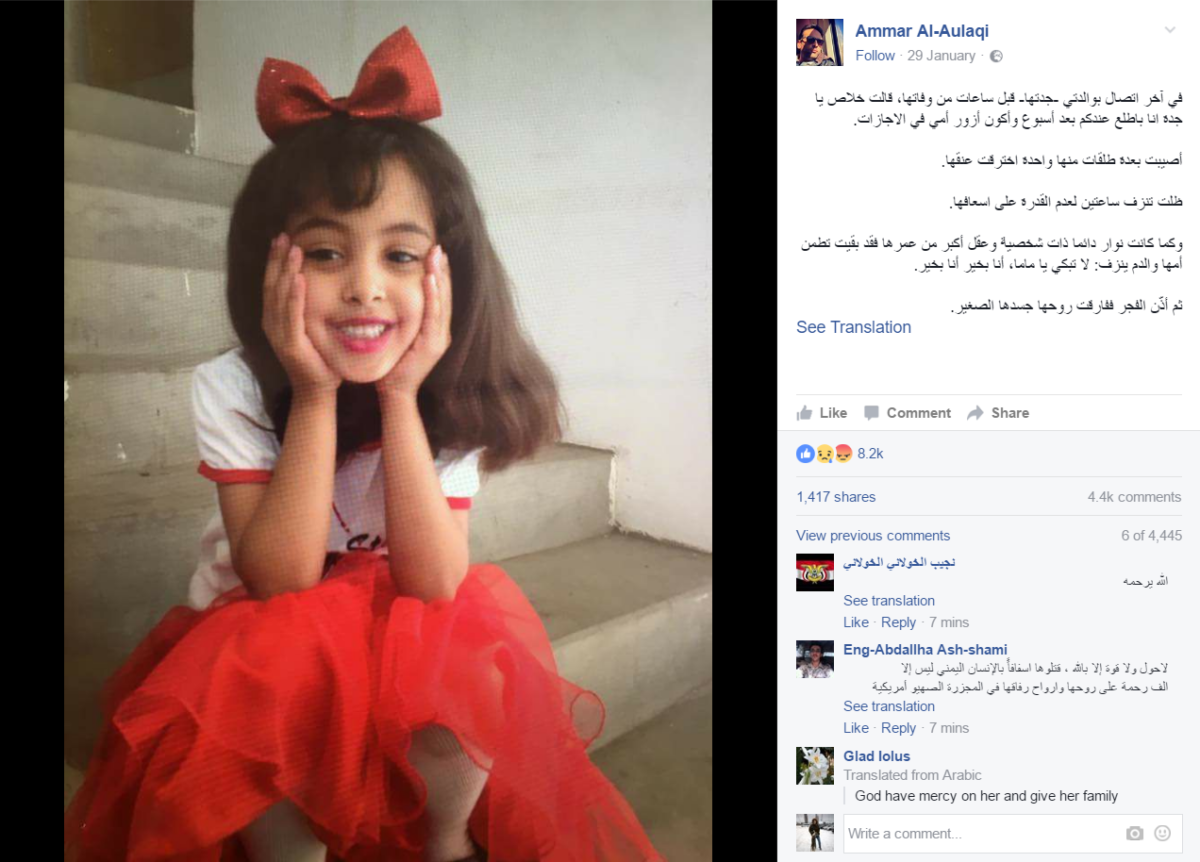 Speaking on the condition of anonymity, a US military official told Reuters that civilian casualties could not be ruled out.
On Jan. 30, Pentagon spokesperson Capt. Davis said that casualties are being assessed. He stated that there were numerous "female fighters" which "ran to pre-established positions as if they'd trained to be ready and trained to be combatants and engage with us. So, some of the enemy killed in combat are in fact female".
A day later, on Jan. 31, a senior US official told NBC News that Nawar was indeed killed in the operation [link/archived]. Another day later, the US CENTCOM "concluded regrettably that civilian non-combatants were likely killed in the midst of a firefight during a raid in Yemen Jan. 29. Casualties may include children."
Medics in the region put to death toll at around 30, including 10 women and children.
Where did the raid take place?
Various reports mention that the raid took place in the rural Yakla' district of the southern al-Bayda' province, around 25km northeast of the city of Radaa. The map below shows the province highlighted in blue and the location of the district in red. The location names can be found via a variety of websites, such as GeoNames, and correspond with DoD's official statement which mentioned "a remote area of al-Bayda".
The al-Bayda province was targeted with at least three different strikes between Jan. 20 and Jan. 22, according to the DoD [link/archived]. The Yakla' area is controlled by forces loyal to the former government according to a map of Risk Intelligence, though it is likely that the sparsely populated area has little or no oversight.
Three photos showing a house, seemingly the place where the raid took place, were also published al-Mashhad al-Yemeni.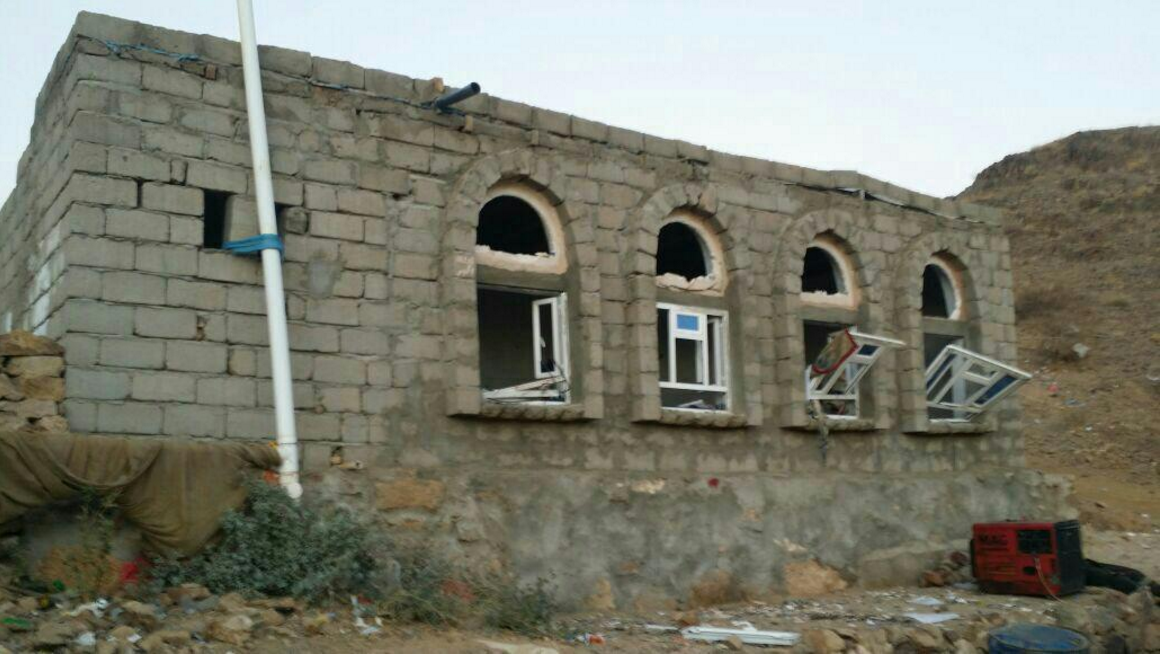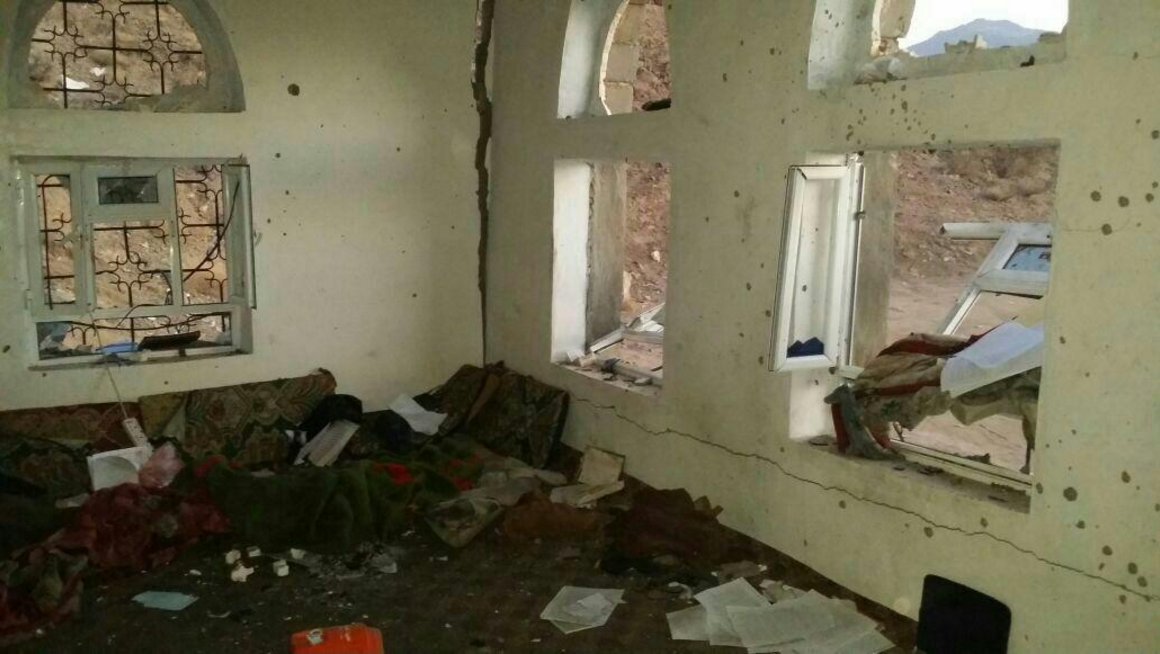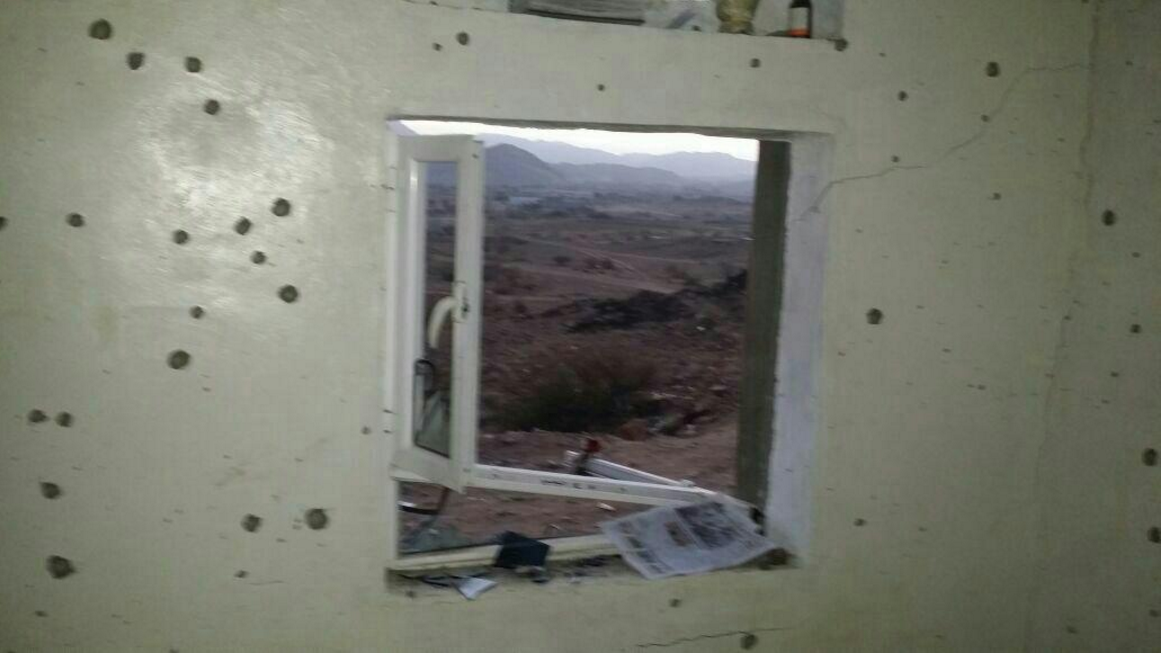 When did the raid take place?
The raid took place in the night from Jan. 28 to Jan. 29, according to all open sources that could be found related to this incident. The time at which Nawar was shot dead at 2:30 in the night.
Why did the raid take place?
The New York Times reported on Jan. 29 that the raid was primarily an intelligence-seeking mission, writing that the "main target of the operation was computer material inside the house that could contain clues about future terrorist plots."
A day later on Jan. 30, Pentagon spokesperson Capt. Davis told reporters that the operation "yielded valuable intelligence" captured from the location which will help the US "gain a deeper insight into the group's planning to help prevent terrorist attacks against innocent civilians in the United States and our coalition-partner nations" [link/archived].
Conclusion
Based on open sources, we can conclude the following:
What? A raid by US forces on al-Qaida militants in Yemen.
Who? Confirmed dead: US Navy SEAL Owens (by DoD), 8-year-old Nawar al-Awlaki (by grandfather, by senior US official). Another 29 civilians were allegedly killed according to local sources. CENTCOM concluded civilians were indeed killed, but did not specify a number.
Where? A group of buildings in a remote part of the Yakla' district in Yemen's southern al-Bayda province. The exact location, however, is unknown.
When? Late evening of Saturday January 28, 2017, to the dawn of Sunday January 29, 2017.
Why? The main target was computer materials that could contain clues about future terrorists plots, according to the DoD.
Discussion
While this open source survey aims to gain a better understanding of the situation, it is worth mentioning that the raid is already controversial.
The attacks may be in breach of the Geneva Conventions to deliberately or disproportionately target civilians, international monitoring Airwars tweeted. Did near-certainty or imminent standards apply in the attack, especially given the fact that the main target was computer materials?
Several individuals and groups have warned that the killing of the civilians could stir up support for al-Qaida in the region. Stephen Zunes, the head of the Middle Eastern Studies Programme at the University of San Francisco, for example, told Al Jazeera that interventions like these have only provoked more backlash against the US in the past.
"Drone strikes and intervention over the past 15 years have stirred up more terror, extremism and anti-Americanism than it has curbed, and this incident will once again resume the debate whether this is an effective counter-terrorism strategy," Zunes said.
Karen Greenberg, director of Fordham University's Center on National Security, said that the death of the 8-year-old Nawar would benefit al-Qaida propagandists. "The perception will be that it's not enough to kill al-Awlaki – that the U.S. had to kill the entire family," she told NBC News.
---
Update Feb. 14, 2017: A sentence was added that special forces from the UAE reportedly took part in the raid.