US Law Enforcement Are Deliberately Targeting Journalists During George Floyd Protests
Bellingcat has identified and collected multiple instances of US law enforcement deliberately targeting journalists during the protests against the killing of George Floyd.
The arrest of a CNN crew in Minneapolis while broadcasting live on air on May 29th was a shocking event, especially in a country with such strong protections on freedom of speech. However as of the time of writing we have identified at least 50 separate incidents where journalists have been attacked by law enforcement.
In these examples journalists have been shot with rubber bullets, targeted with stun grenades, tear gassed, physically attacked, pepper sprayed and arrested.
Although in some incidents it is possible the journalists were hit or affected accidentally, in the majority of the cases we have recorded the journalists are clearly identifiable as press, and it is clear that they are being deliberately targeted. This pattern of violence against journalists is replicated in several cities, but appears most intense in Minneapolis.
A selection of these incidents can be found below. 
Incident 1, May 29: CNN crew arrested in Minneapolis
In the most famous example of violence against the press so far during these protests, a CNN film crew were arrested as they broadcast live on air. There was no legitimate reason for their arrest and they were released about an hour later.
Incident 2, May 29: Wave 3 news crew deliberately targeted with rubber bullets in Louisville, Kentucky
Yet again, a news crew from NBC affiliate Wave 3 broadcasting live on air were deliberately targeted by police firing rubber bullets from a range of a few meters. This crew were very clearly journalists.
Incident 6, May 30: Swedish and Norwegian journalists targeted with rubber bullets in Minneapolis
Swedish and Norwegian journalists who were clearly identifiable as journalists were targeted and hit by rubber bullets. One of the journalists stated:
"I wore two cameras, a press card around my neck, and a helmet and a gas mask. We took pictures and behaved in a different way to the protesters"
Incident 8, May 30: photo-journalist blinded in left eye by less lethal round in Minneapolis
Photo-journalist Linda Tirado was hit in the left eye by a less lethal round while covering events in Minneapolis. She later found out she had been permanently blinded.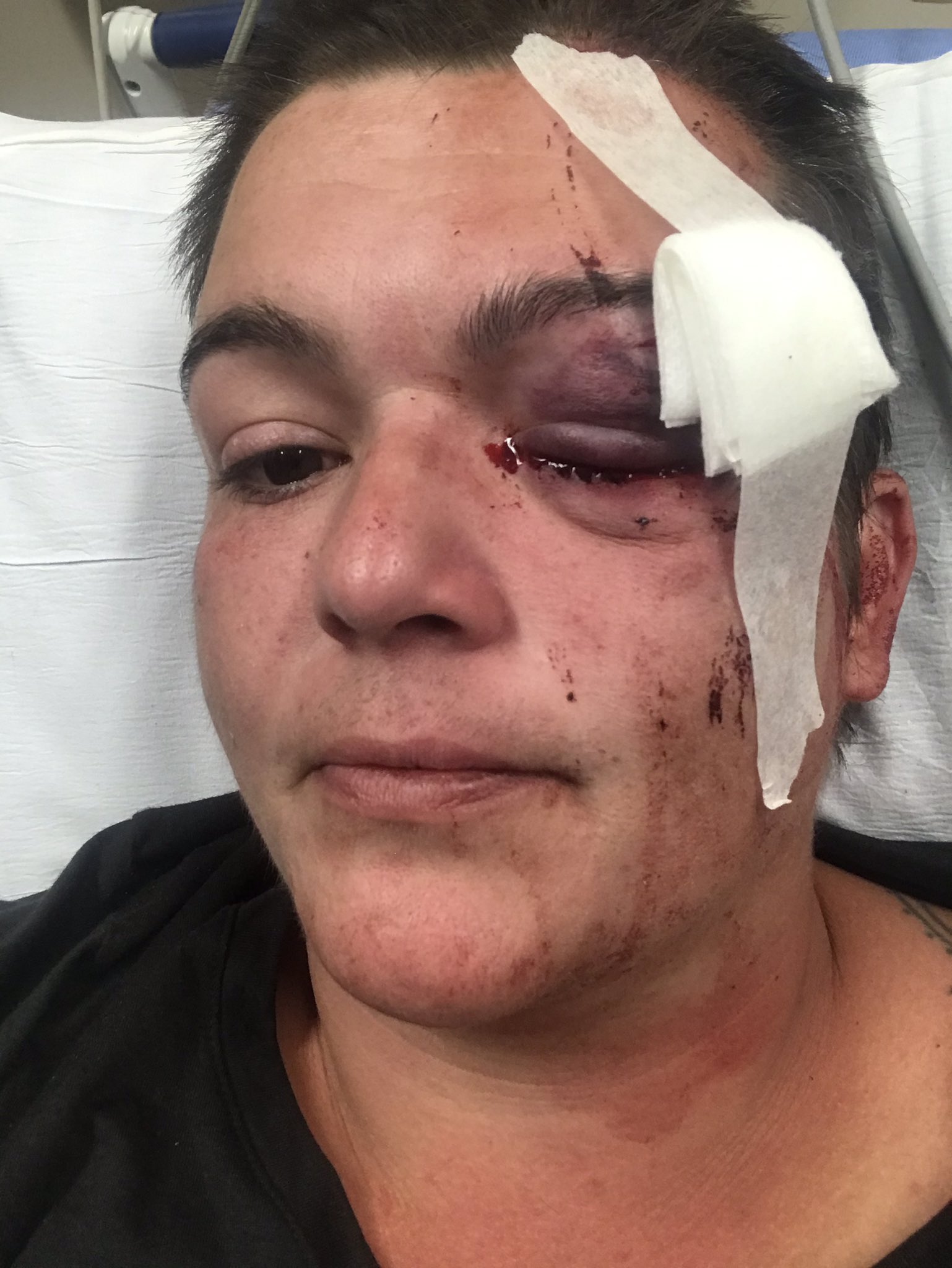 Incident 11, May 30: CBS news crew targeted by rubber bullets in Minneapolis


Video posted by Michael George.

A CBS news crew, who were clearly identifiable as journalists, were targeted by rubber bullets. Their sound engineer was hit.
Incident 12, May 30: group of journalists targeted by less lethal rounds by Minnesota state patrol in Minneapolis

A group of a dozen or so journalists were targeted at close range despite identifying themselves as journalists, as described in the video above. Molly Hennessy-Fiske was struck on the leg by a less lethal round.


Incident 13, May 30: journalist pepper sprayed in the face while being physically detained by police in Minneapolis

Despite clearly identifying himself as press and holding his press card up throughout the incident, Michael Adams was physically detained on the ground and then pepper sprayed.
Incident 14, May 30: Australian News crew detained, handcuffed and searched before being released in Minneapolis

Tim Arvier, a journalist working for 9 News Australia was detained and searched by Minneapolis police. They were then released.
Incident 18, May 30: journalists rushed and arrested by NYPD in New York

Journalist Christopher Mathias at the Huffington Post was arrested by the NYPD in New York. As reported by Phoebe Barghouty, he was credentialed and complying. His press pass appears to be clearly visible around his neck.

Incident 20, May 30: MSNBC film crew targeted with less lethal rounds

Despite clearly being identifiable as journalists, Ali Velshi and his crew were targeted and hit by less lethal rounds.
Conclusion

This selection of incidents demonstrates that law enforcement across multiple cities, but especially in Minneapolis, are knowingly and deliberately targeting journalists with less lethal munitions, arrests and other forms of violence.

This is a selection of the most egregious examples of violence against journalists. Many others can be seen in this thread by the author. Even as this article is being written multiple incidents of similar behaviour are being sent to us. If you have seen law enforcement deliberately targeting journalists, or experienced it yourself, please contact the author through his Twitter or at nick[@]bellingcat.com.

Considering the role of journalists to keep society informed about current events, as well as the strong constitutional protections of a free press in the United States, these actions by law enforcement represent an attack on the freedom of the press.

Journalists should be free to do their jobs without fear of violence or arrest, wherever it may be.
This article has been updated to reflect the number of incidents collected.