The Unintelligent Design of SureFire Intelligence
On October 30th, the far-right site Gateway Pundit published documents alleging that Robert Mueller, who is heading up the investigation into foreign interference in the 2016 U.S. presidential elections, sexually assaulted a woman in 2010. The firm that produced this "investigation" was quickly revealed to be SureFire Intelligence, which has a tiny digital footprint prior to the Mueller allegations.
Jacob Wohl, a 20-year-old conservative activist who is most well known for his reports from "hipster coffee shops in downtown LA" about how Trump is secretly popular among young liberals, tweeted about the allegations against Mueller a day before they surfaced on Gateway Pundit, which he also writes for.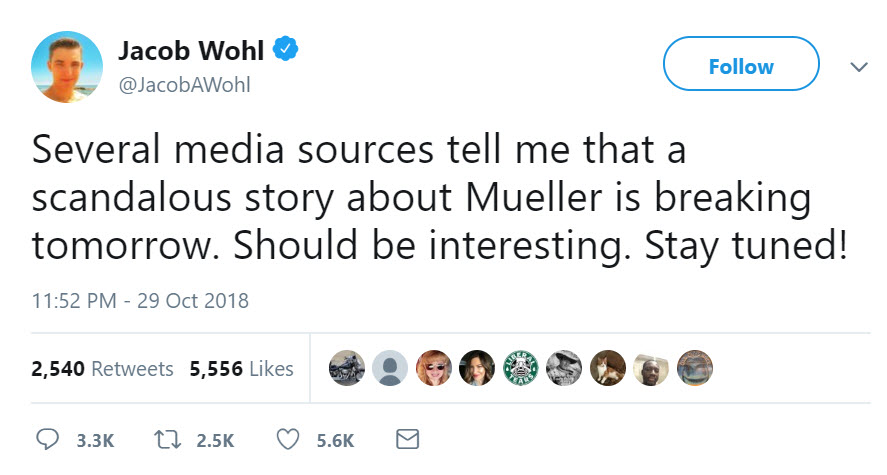 DNS Ties
The "intelligence firm" that prepared the allegation, SureFire Intelligence, was linked to Wohl due to DNS registration records saved on CuteStat.com. These records show that someone using the email jacob.wohl@nexmanagement.com was involved with the domain registration for surefireintelligence.com.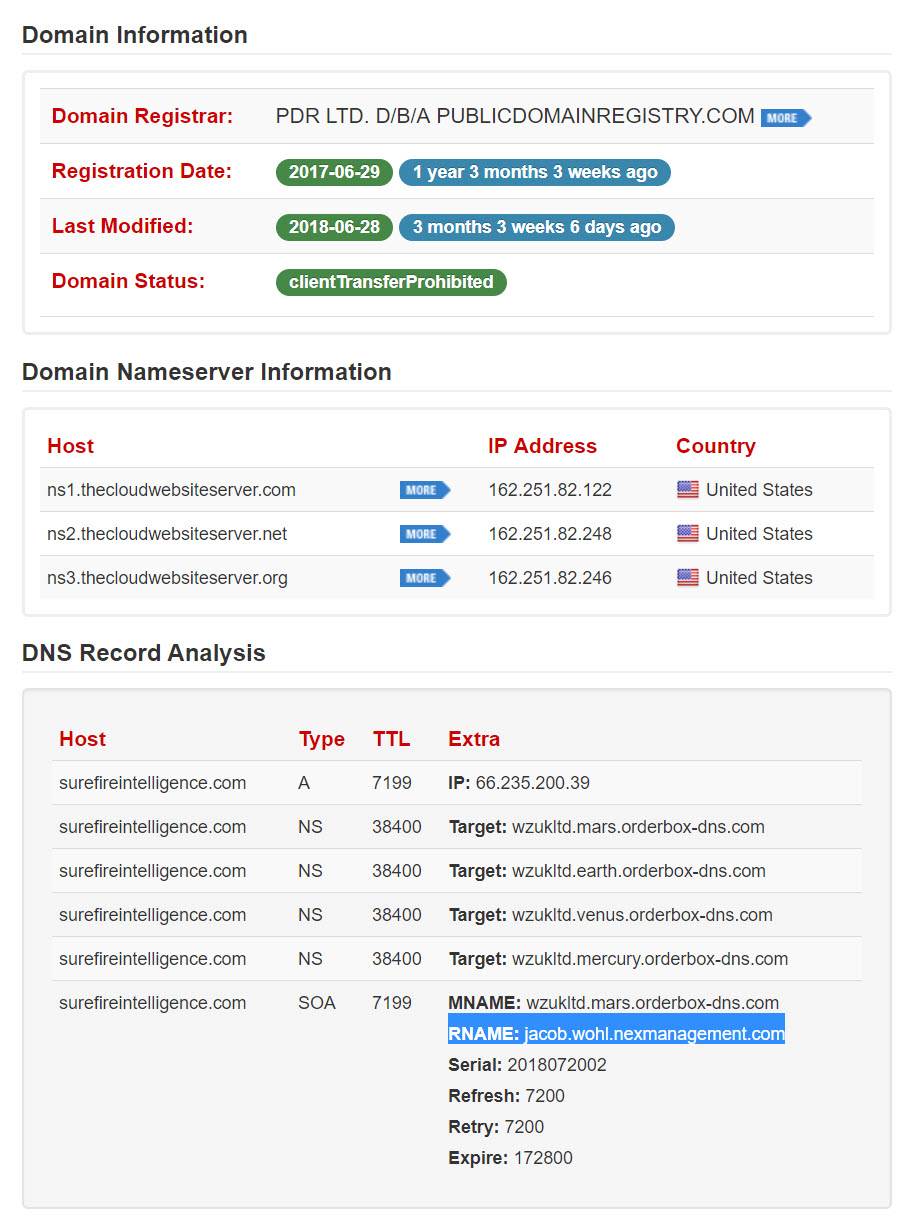 Jacob Wohl previously worked at Nex Management, as is clear from their account tweeting a photograph of him with Trump, naming him as "CEO".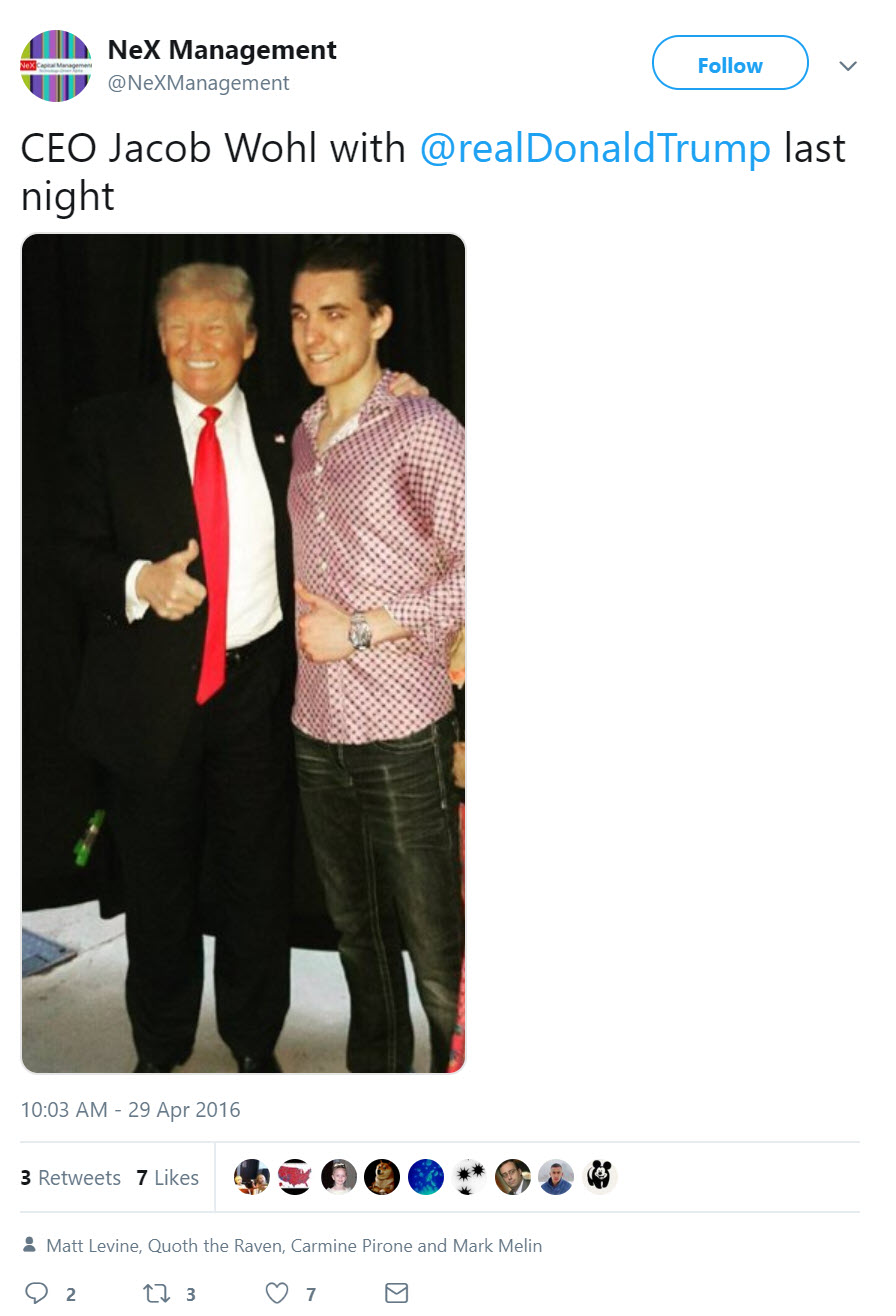 A SureFire Miss
The "intelligence" firm itself seems legitimate at first glance, with over a dozen employees working there according to LinkedIn, a somewhat professional-looking website at surefireintelligence.com, a Twitter page, and a few posts on Medium [note: deleted, archived here] referencing it. However, under any actual scrutiny, all of these facades fall apart.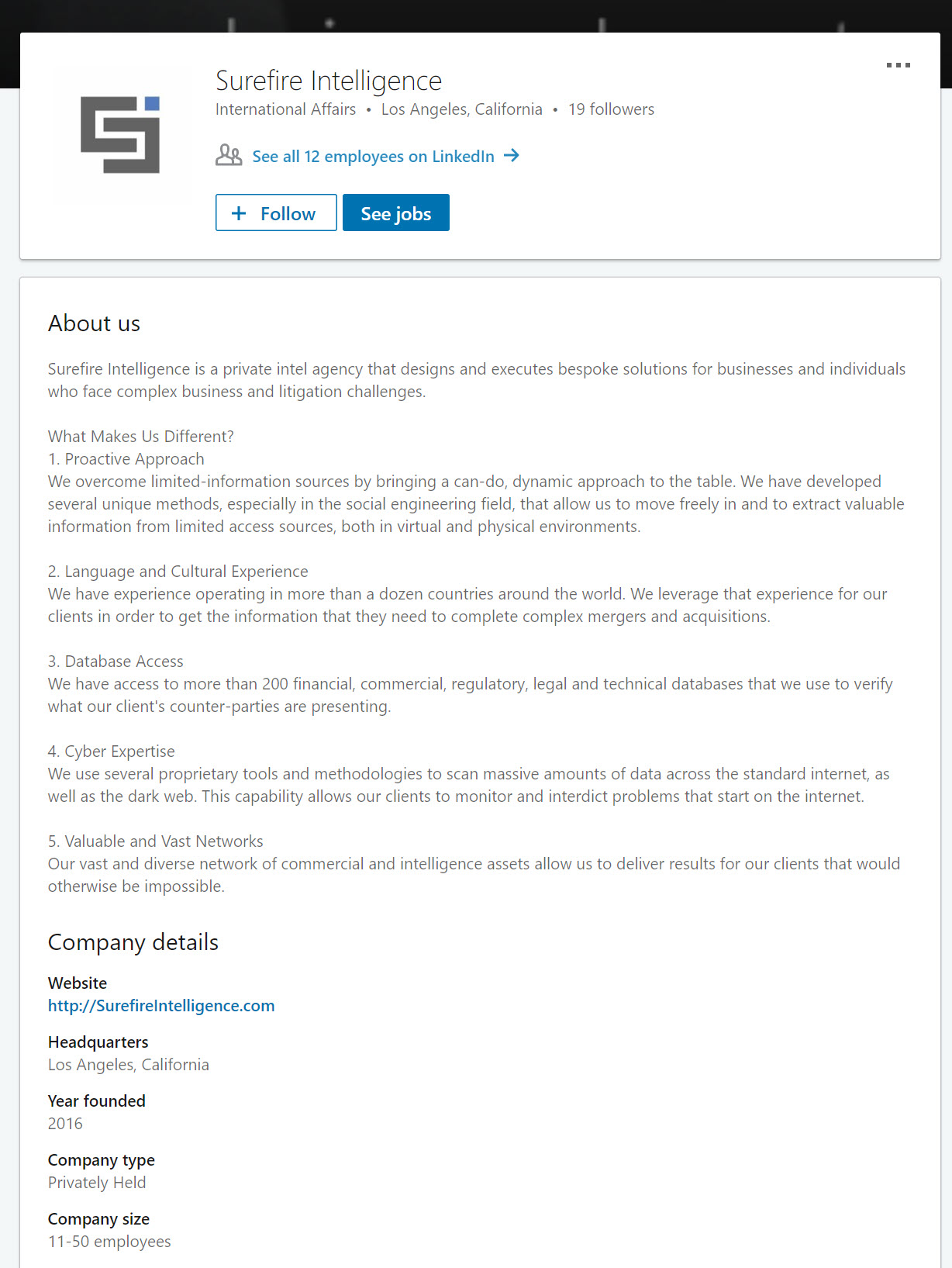 When searching for the various employees who list their employment as SureFire Intelligence, nearly all of them use stolen profile photographs. In particular, many of these photographs use the sepia-toned filter that was likely used to disrupt reverse image search algorithms.
Their "Tel Aviv Station Chief" uses a photograph of Israeli supermodel Bar Refaeli.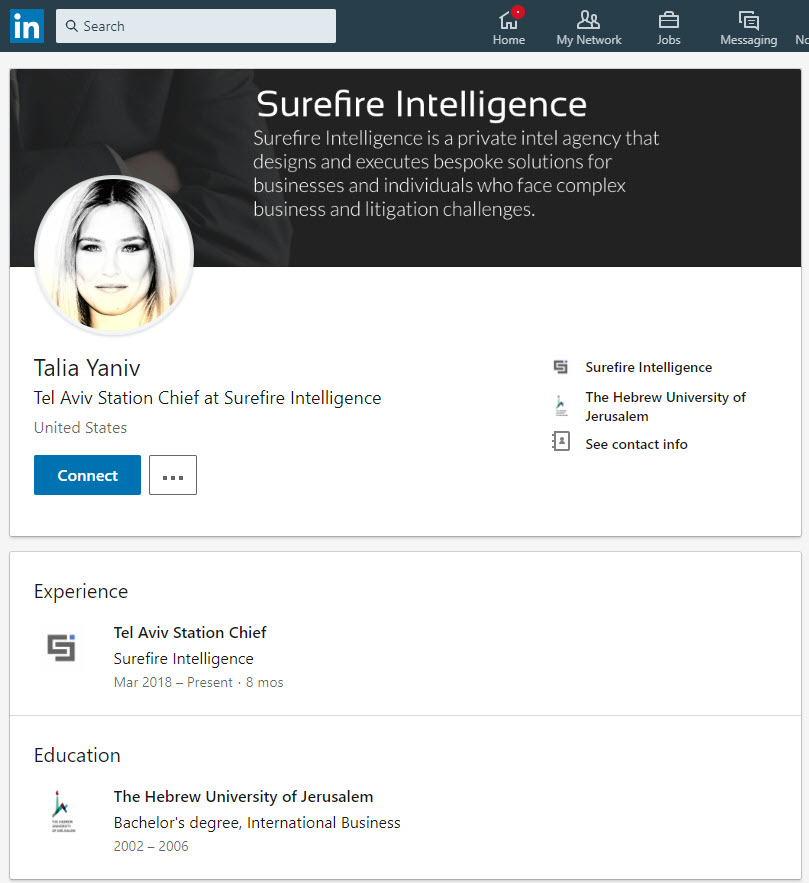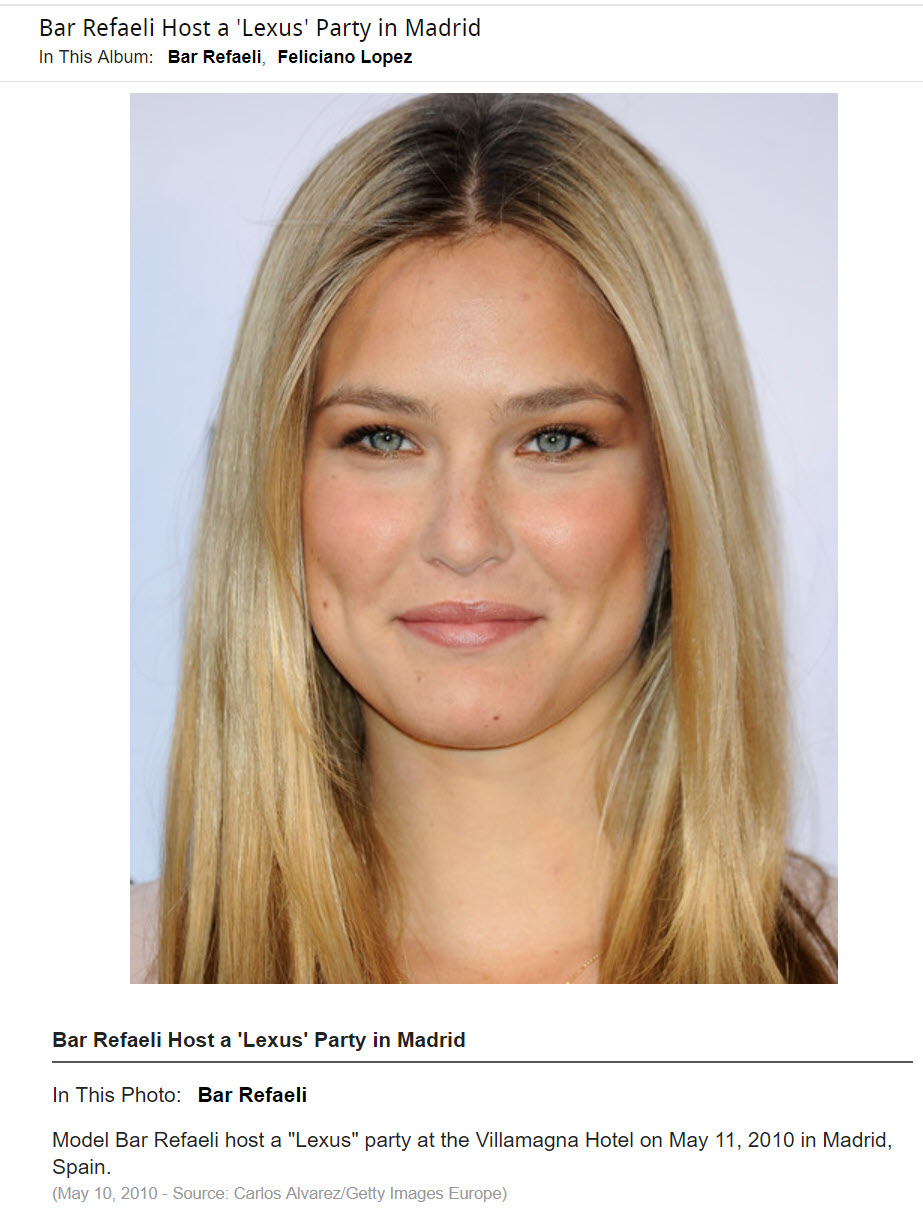 One of their "Investigators" from Boston uses a stock photograph with extra filters added on.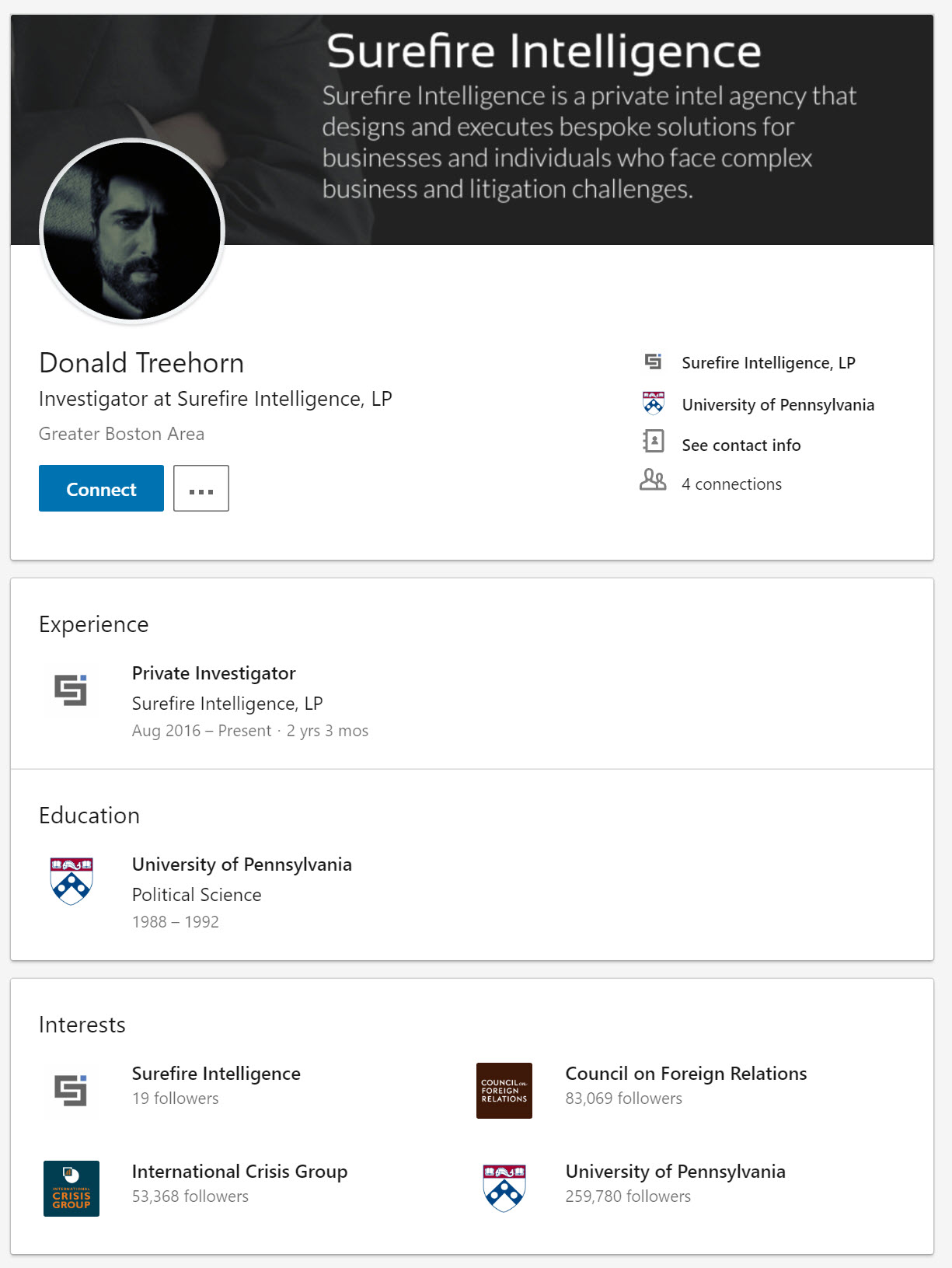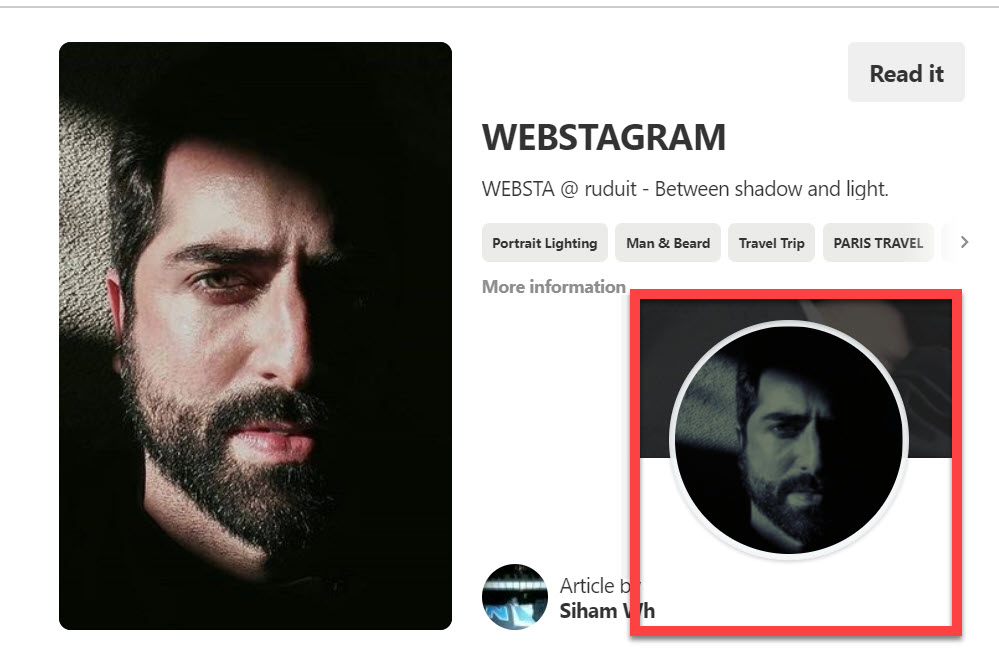 An LA-based "Private Investigator" at SureFire Intelligence bears a strong resemblance to Nick Hopper, a British model and photographer.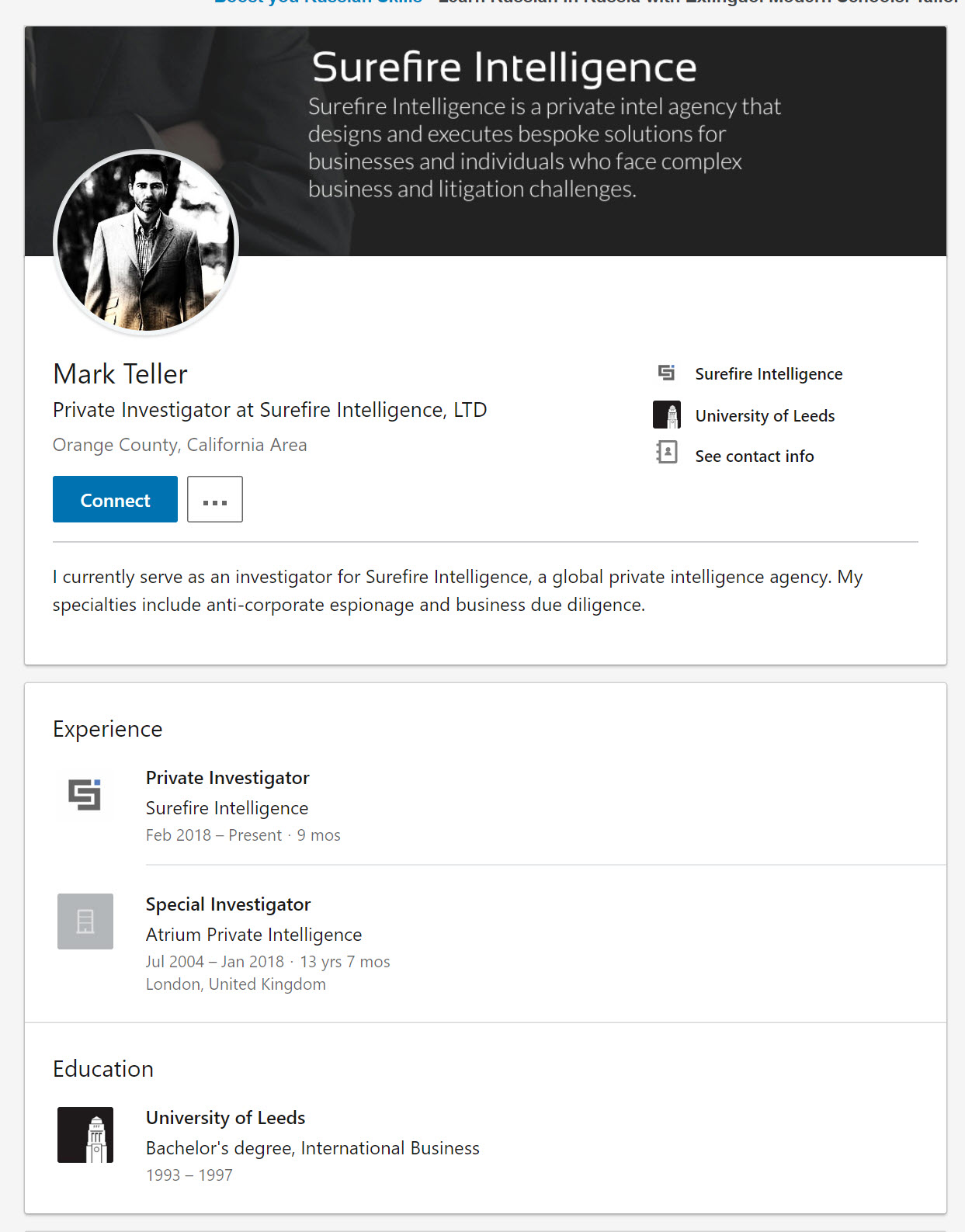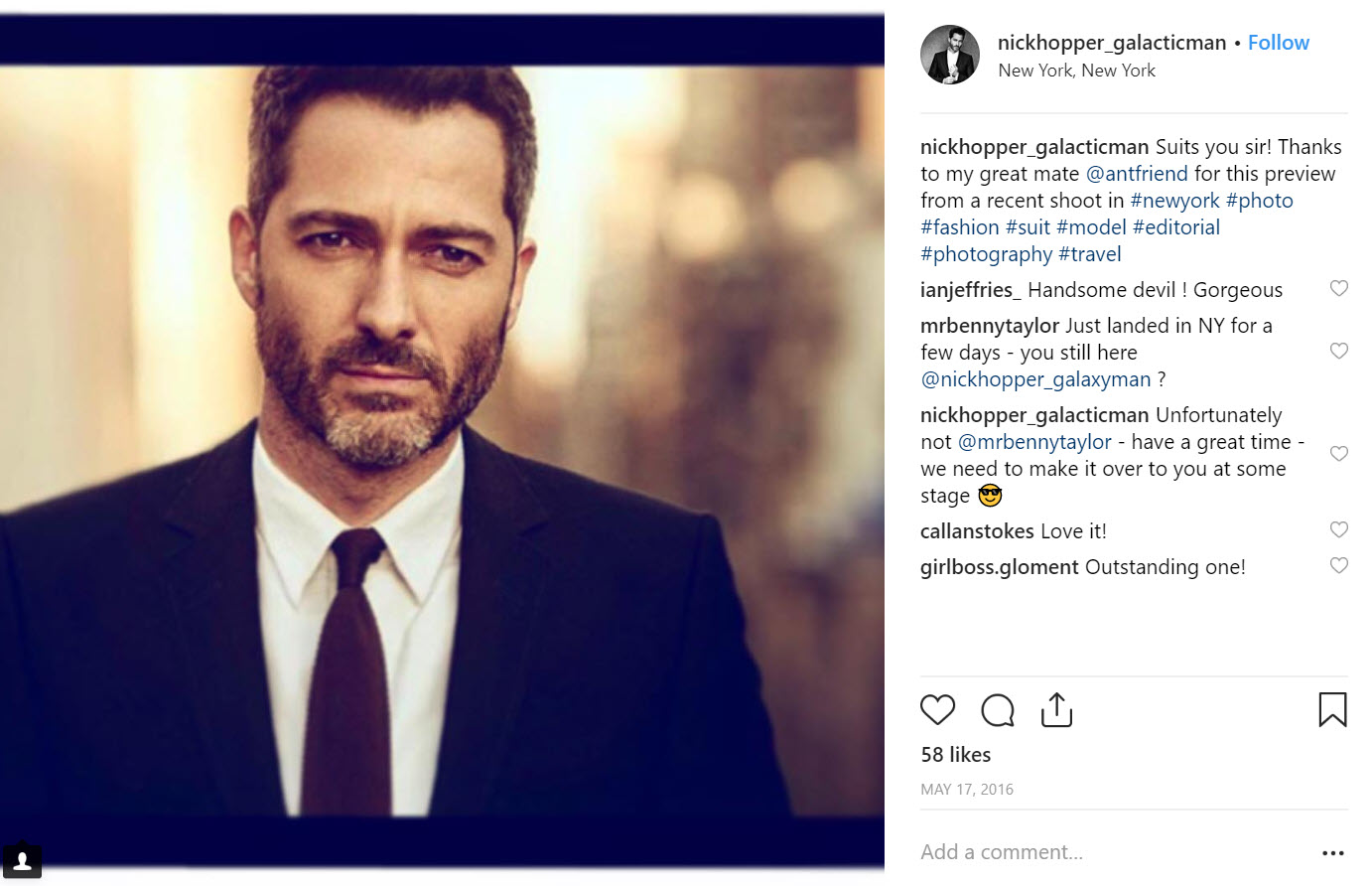 A woman who describes herself as the "Head of Government Relations" at SureFire Intelligence either does not exist, or is actually a stock photo model.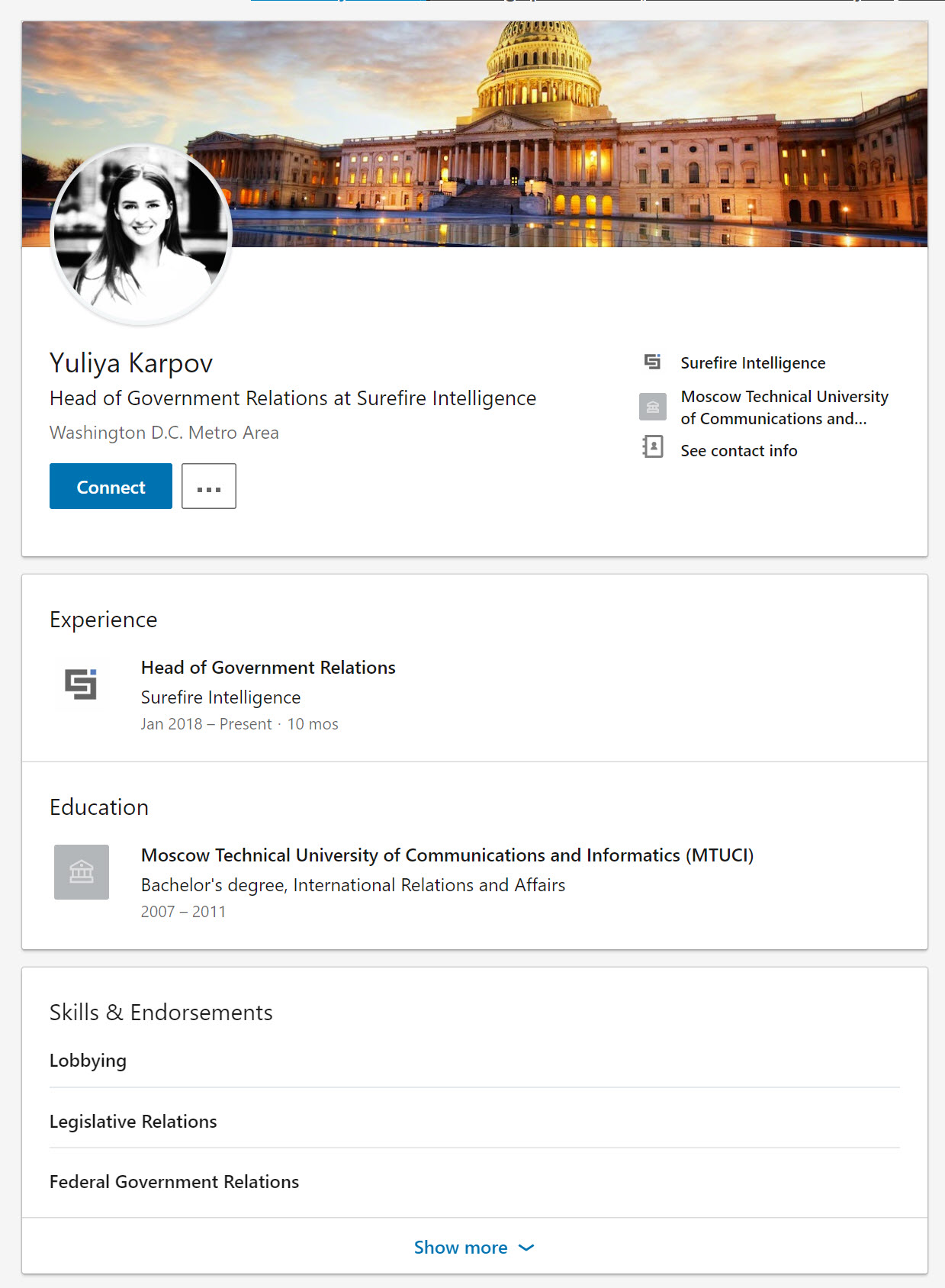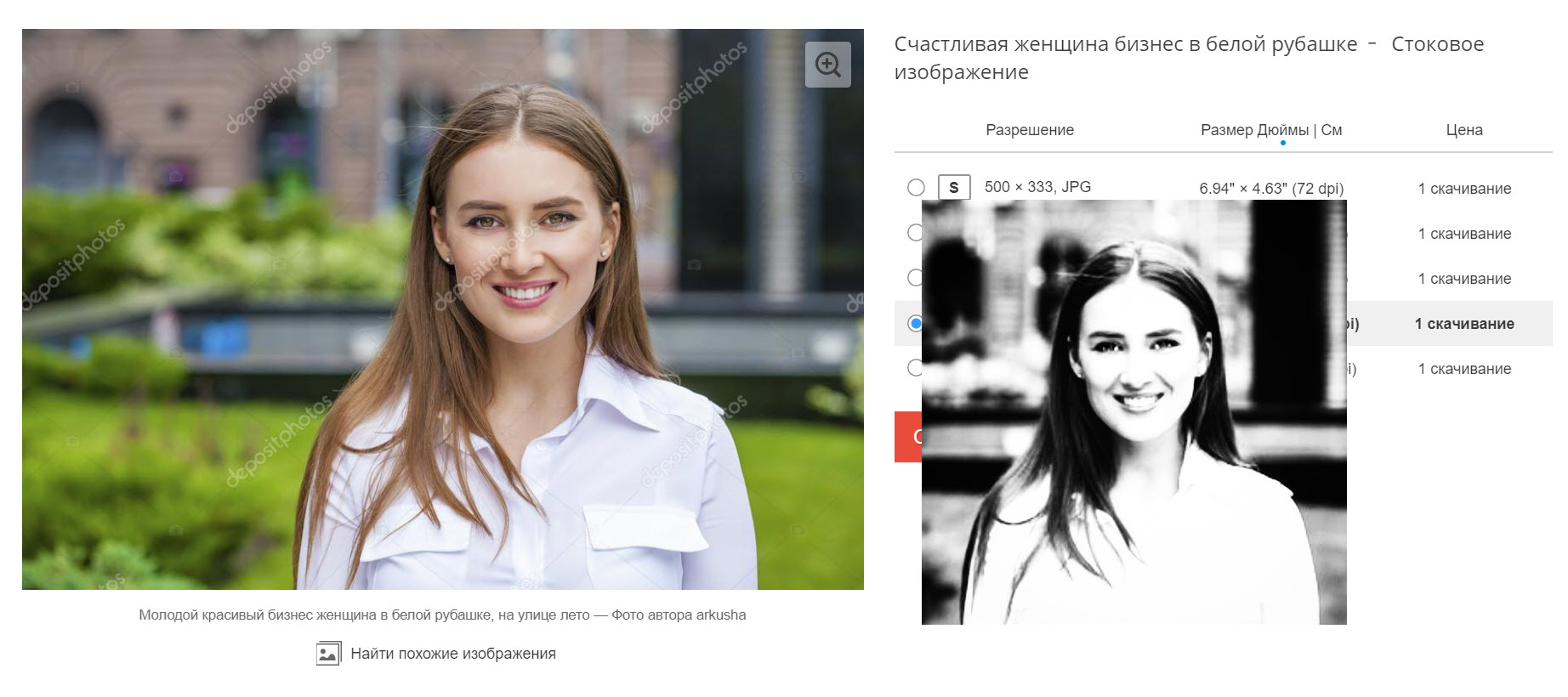 The "Deputy Director of Operations" at SureFire is also fake, unless he moonlights as a minister from Michigan.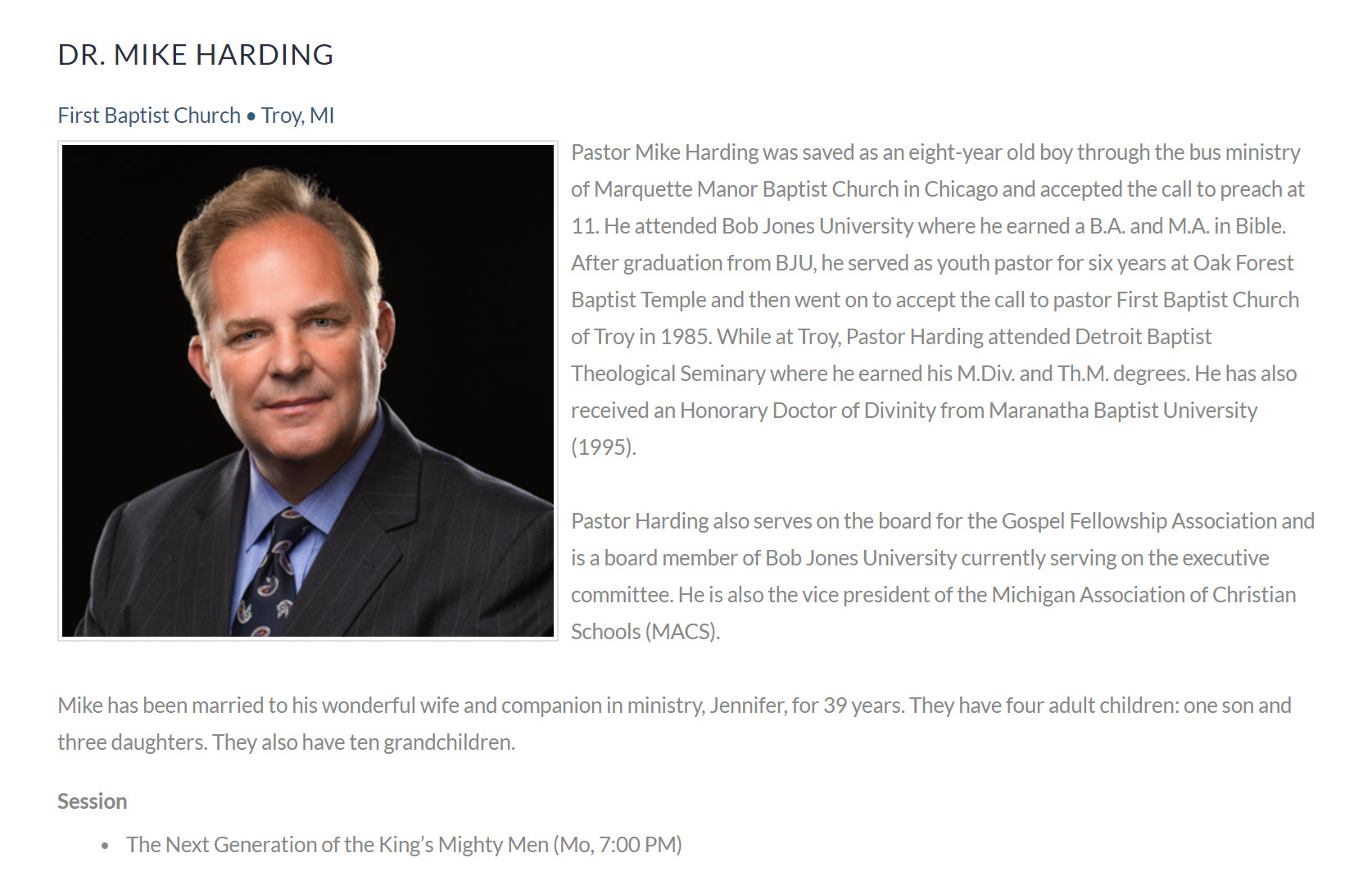 Other "employees" at SureFire Intelligence also stole their profile pictures from others, but perhaps the most brazen is their Zurich-based "Financial Investigator" — Christoph Waltz.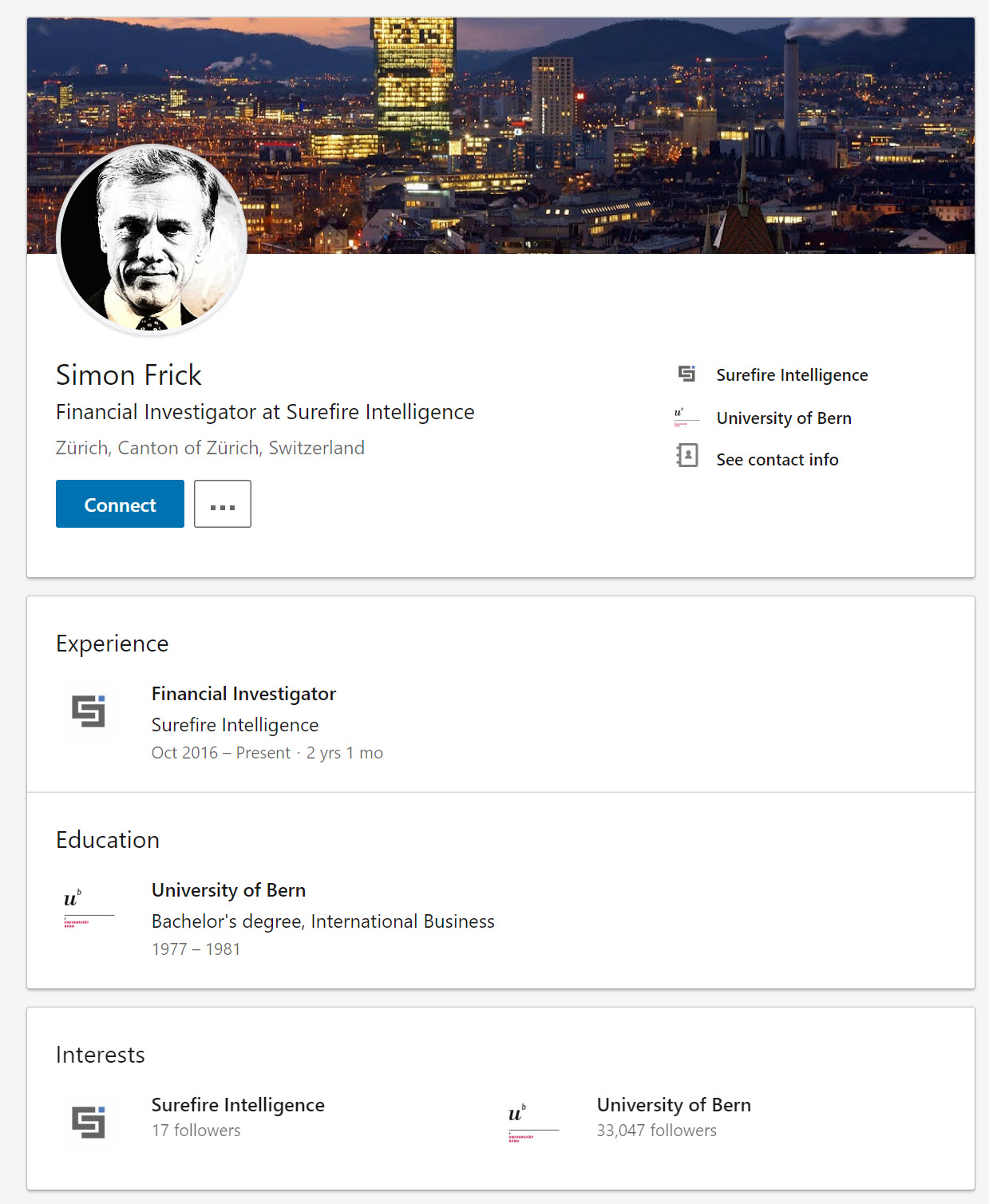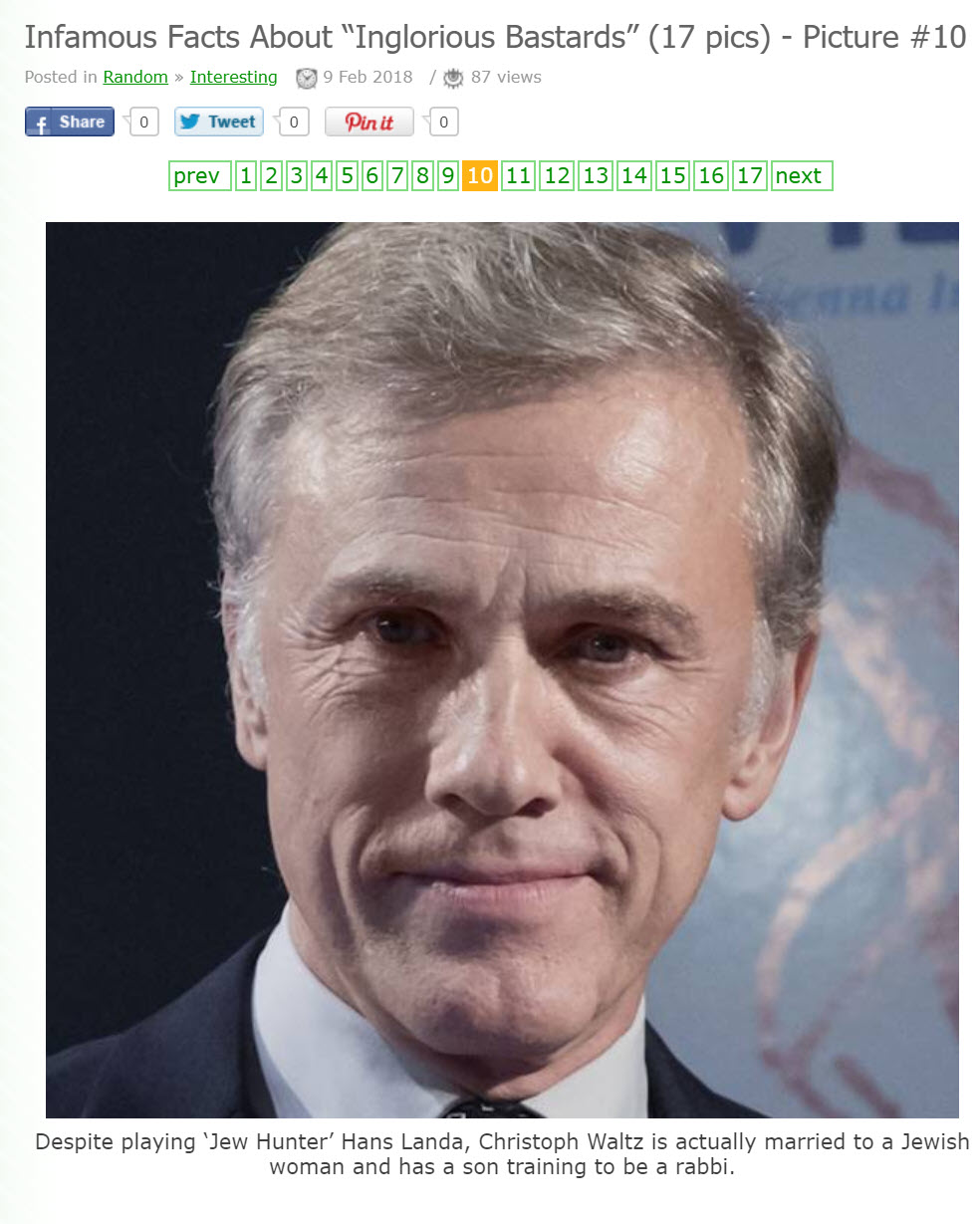 Few, if any, of these profile photographs produced results when running a reverse Google Image search. However, Jacob Wohl, or whoever else created these LinkedIn profiles, was probably not aware that when they were plugged into Yandex Image Search — which is far more powerful with facial recognition — all of the LinkedIn photographs will bring back surefire results.
Update: The Medium user "Evan Goldman", who claimed to be an Israeli analyst specializing in writing on private intelligence, used a profile picture stolen from a model named Oran Katan, as discovered by Byron Kittle. "Goldman" wrote a glowing profile on SureFire Intelligence, claiming to visit their headquarters and speaking with their analysts. He deleted his Medium profile today, but his Twitter is still active [archive] as of this update.