Imagery Confirms Niger's New Cessna 208 Caravan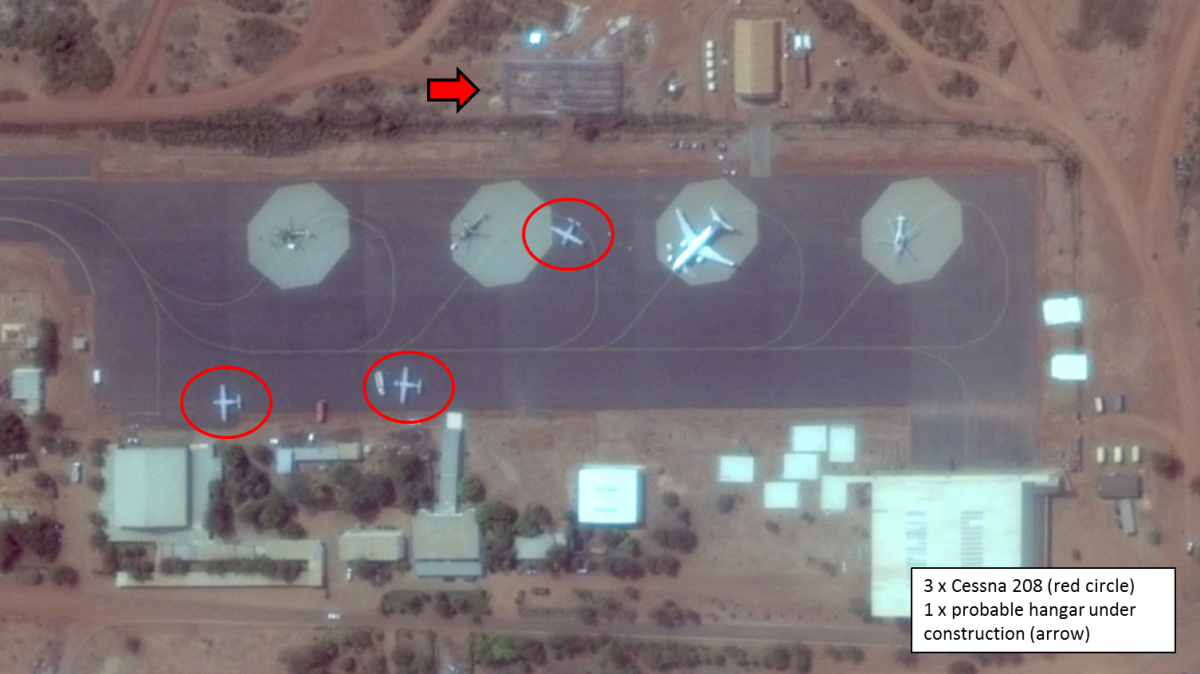 The latest commercial satellite imagery acquired by DigitalGlobe confirms the arrival of two Cessna-208 Caravan to Nigerien Air Force's Base Aérienne 101 in Niamey. In October 2015, it was reported that the U.S. Ambassador presented the two Caravan along with $36 million worth of additional equipment and training. The U.S. Embassy in Niger notes the aircraft are equipped for the Intelligence Surveillance and Reconnaissance mission.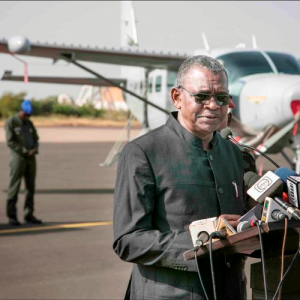 Along with the Caravan, imagery shows what appears to be a new hangar under construction. [1] The new construction activity may suggest that the aircraft will be based in Niamey. A total of three Caravan are visible in imagery acquired in November. Niger previously received two Caravan with FY 2012 Section 1206 Funding which included expenses like maintenance and pilot training.
In relation to recent funding, the Federal Business Opportunities portal in July announced that the U.S. Air Force was soliciting contractors to provide Multi-Engine Land and Instrument Rating Pilot Training for the country's air arm. The 3 month period of performance will take place during 01NOV15 and 31MAR16. Like previous training, it's expected to occur in the continental U.S..
In addition to the aircraft, the U.S. also donated 40 military vehicles (Toyota Land Cruisers, ambulances, and cargo trucks), 250 uniforms, personal protection equipment, and radios to the 24th Battalion Interarmée based at Dirkou in northeast Niger as a part of a second project. Official sources had few additional details.
Left: DigitalGlobe imagery dated November 04, 2015 / Right: DigitalGlobe imagery dated December 22, 2014
Lastly, space snapshots from 2015 continue to show the expansion of the airport. New aircraft support shelters, additional leveling and the construction of aircraft hardstands were noted. Two additional fuel bladders were also added north of U.S. and French deployments. The additional fuel bladders were in place by August, the same time the Defense Logistics Agency requested fuel be prepositioned at Zinder airport, a location less than 100 miles from the Nigerian border.
This post was originally written for Offiziere.ch and is provided here with permission.
Notes:
[1] The hangar measures approximately 22 x 50 meters.