Revealed: The Ukrainian Man Who Runs A Neo-Nazi Terrorist Telegram Channel
Even by the low standards of Telegram, an online messaging service that is sometimes described as "a safe haven for pro-terror Nazis", the Ukrainian-language Telegram channel devoted to praising the Christchurch shooter is an ugly spectacle.
The channel, which we will not name as to not promote it, is full of vicious racism, anti-Semitism, Islamophobia and neo-Nazism, as well as open calls for violence and murder. It continues to sell bound translations of the Christchurch shooter's hateful manifesto, as we first revealed in an investigation in August 2019. Perhaps sensing a new business/recruitment opportunity, the channel now also sells and distributes Russian-language translations, having sold only Ukrainian translations previously. The channel continues to share the shooter's live-streamed video of the attacks and promote praise of said shooter, as well as other far-right terrorists. 
It's a channel we at Bellingcat have gotten to know very well, since our staff has received death threats from the channel's administrators on multiple occasions, all due to our work in helping reveal how neo-Nazis operate in Ukraine and beyond.
Now, one year after the channel was first created in the wake of the Christchurch attacks, Bellingcat has learned the identity of one of the men who claims to be behind it. 
In a publicly-accessible Telegram chat group in October 2019, Telegram user "Der Stürmer" stated that he was one of two people behind the channel, even going so far as to write "it's my channel" in response to a post showing a rifle and a Ukrainian translation of the manifesto, and also post a screenshot showing him as an administrator of the channel.
In March 2020, an activist provided Bellingcat with a Telegram chat log and screenshots featuring months of private messages with Der Stürmer — this was done on condition of anonymity. The messages were shared between the activist, who had created a far-right female persona online for work purposes, and Der Stürmer.
In these chats, Der Stürmer revealed much more than just his Nazi fanboy username to the activist's female fascist persona. 
He told her his age, his first name, last name, the city where he lived, and his email address. He even told her he loved her. He also revealed nicknames he uses on other accounts, nicknames which Bellingcat was able to use to find even more information about him online. He shared a photo of himself. He even shared a photo of his car and its plainly visible license plate number. 
The hundreds of private messages Bellingcat reviewed paint a picture of a gun-obsessed, Nazi-loving, hate-filled, and lonely 22-year-old man living and working in Ukraine's capital, Kyiv. And Der Stürmer — or David Kolomiiets, which, he said, is his real name — has apparently made plans to come to the United States in 2020 (plans that may or may not be derailed by the coronavirus pandemic). 
For all the chatter on neo-Nazi Telegram channels about the need to preserve anonymity and security from all manner of "feds" and "journalists/spies", Kolomiiets was willing to throw caution to the wind because — well, to put it plainly, because he seemed to think he might get laid.
The Channel Which Will Go Unnamed
The Telegram channel devoted to praising the Christchurch shooter — again, naming the channel and the shooter helps promote them, and Bellingcat wishes to refrain from this — began its existence on March 17, 2019, just two days after the Christchurch mosque attacks. The channel shared the shooter's manifesto as well as the live-streamed video the shooter took of the attacks. 
The channel slowly grew over the next few months, becoming popular with a few hundred fans on the most violent neo-Nazi fringes of Telegram. With vile racism, Islamophobia and anti-Semitism alongside direct calls for terror and murder, the channel is extreme even for Telegram, the online messaging application that has inspired considerable criticism for abetting neo-Nazi propaganda on its platform. 
We at Bellingcat had become aware of the channel's activities in the summer of 2019. In August 2019, we published an investigation into the channel, focusing on the fact that the channel's administrators were selling, for the equivalent of $4, a bound Ukrainian-language translation of the Christchurch shooter's violent, racist manifesto that called for others to follow in his footsteps.
These hard-copy translations, according to a June 2019 post on the Telegram channel, were user Der Stürmer's idea. 
"In mid-spring @celticempire [Der Stürmer's handle] said that it'd be a good idea to publish a paper version of [the Christchurch shooter's] manifesto for his collection," a post on the channel read, presumably written by the other co-administrator of the channel.
In response to the manifesto's translation and publication, New Zealand Prime Minister Jacinda Ardern called for Ukrainian authorities to stop the sale of the manifesto, calling it "abhorrent and disgusting." The channel's administrators then posted a video death threat against our staff for having published the investigation.
"This video is a kind of instructive response on how to deal with our enemies," the message accompanying that video read before showing photos of two of our staff members, along with other members of the media, being shot with what appeared to be shotguns. Subsequent posts included us being told "you know what's waiting for you" with a link to the video, while another post suggested our heads belonged on pikes outside military bases.
Since August 2019, however, the channel has only become more popular, continuing to openly sell translations of the manifesto, including a Russian-language translation. In recent weeks, the channel has published a confidential document apparently stolen from New Zealand Police, published a photo of a young man posing threateningly outside one of the Christchurch mosques that was attacked last year, and continued to share photos from apparent buyers of translated copies of the manifesto.
"Fell in love. Idk how. But I can feel it." 
While all of this was happening, one of the channel's creators fell in love with a girl. Problem is, she was never real.
On October 26, 2019, Telegram user and neo-Nazi channel co-administrator Der Stürmer — an obvious reference to the Nazi newspaper Der Stürmer — messaged the account of the activist Bellingcat has been in touch with. They were using said account as part of their far-right female persona. Bellingcat has reviewed their chats extensively.
Der Stürmer and the undercover activist were members of a small public Telegram chat devoted to an online neo-Nazi group. Among this chat's former members was Jarrett William Smith, 24, an American soldier who pleaded guilty in February to distributing bomb-making instructions online, and who had discussed committing terror attacks in the United States, including a bombing of a news network. He had also mused about going to Ukraine to fight with the Azov Regiment.
Der Stürmer was surprised that there was a woman in the group, or at least an account with a young woman for a profile picture. 
"Wow", he messaged her privately. 
The activist didn't reply. The next day Der Stürmer messaged her again. "Still wow", he wrote.
Finally, the activist replied. It didn't take much to get Der Stürmer to talk about himself. 
"Do you run that [Telegram] channel?" the activist asked Der Stürmer in one of their first private conversations, referring to the channel by name.
"Yes, I do," he replied, confirming what he had previously stated publicly. In that conversation, he also told her his first name: David. 
Their chats continued over the next few days, with the activist drawing more and more information out of David. These chats were mostly conducted in English, with a handful of Ukrainian and Russian phrases thrown in; David's English, by his own admission, was "broken", though fluent enough to communicate.
In these chats, Der Stürmer, or David, said that he was Ukrainian, lived in Kyiv, and that he had sold between 800 and 1,000 translations of the Christchurch shooter's manifesto. He said that he ran the Telegram channel with another young Ukrainian man who goes by the screenname "Hitler Himself" on Telegram. David also claimed he had just received a U.S. tourist visa and was planning to visit in summer 2020, having already been to the U.S. in 2019. 
David also revealed he had an obsession with firearms. He told the activist that he wanted to buy an AR-15 assault rifle while in the United States in 2020 (how he would actually get that weapon back to Ukraine was not discussed). He also claimed to have an M4 rifle, wrote in conversation about having bought "a new optic sight" for his gun, and said that the reason he worked a boring office job in Kyiv was for money "to buy equipment and ammo." He also told her he lived alone in Kyiv, and that "even my friends know nothing about me."
As the chats continued, David's extremely hateful views weren't hard to bring out. When the activist asked him if he "hates Jews," David rather bluntly suggested that all Jews should have died in 1943, during the Holocaust. He also complained about his first name being common amongst Jewish men ("I'm not a kike," he said; "too many jokes about it").  
David also wrote that there were "too many people that we need to destroy" in Ukraine — groups he defined as people from Luhansk and Donetsk in eastern Ukraine that have been under the control of Russian-backed forces since 2014, as well as Jews and "kebabs" [an apparent reference to Muslims]. He also referred to the perpetrator of the 2019 El Paso shooting, who was inspired by the Christchurch attacks, as his "hero".
At the same time, David spoke like a man who felt like he'd found his neo-Nazi soulmate.
"Fell in love. Idk how. But I can feel it", he told the activist on November 15, 2019, less than three weeks after he'd started chatting with their far-right female persona. He talked about buying airplane tickets to come visit her in the American state she said she lived in. In response to a request to send a photo of himself — after he'd asked her for a nude photo — he demurred and instead sent a photo of his car, with his license plate visible. 
Soon after, however, David relented, sending a picture of himself wearing a t-shirt that he had displayed in the public chat a week before.
By this time, David had also told his dream girl his last name — Kolomiiets. 
"When we are going to marry[?]", Kolomiiets asked the activist. His soulmate would "take [his] last name" and become the "proud wife" of a Ukrainian man, David said.
"I want one and only", he said.
He was even happy enough about this to share with the rest of his neo-Nazi friends. In response to a user in the same neo-Nazi chat asking if there were any women in the room, David chimed in.
"I knew one, but we lost each other," David wrote on January 22, 2020, when he and the activist had not messaged for a while. "We met here."
Thanks For The Nicks! Finding His Social Media Accounts
In subsequent chats — we are preserving his original spellings and capitalizations below — David also revealed some helpful information: nicknames that he used on other websites. 
He told the activist he used "Shamil Fox," in honour of Shamil Basayev, a Chechen insurgent and terrorist whom David liked because "he fought against russians", and the word Fox, in his words, "cause I like foxes. Not the fox news." 
Bellingcat was subsequently able to locate two social media accounts likely associated with Kolomiiets using the information he provided in his conversations with the activist.
Searching online for David Kolomiiets in Russian (Давид Коломиец; the spelling in Ukrainian is Давід Коломієць) finds a Russian social media web search tool. The first hit for someone named "Давид Коломиец" on this website is an account with a profile picture of Adolf Hitler. 
Clicking the link brings one to a VKontakte profile in the name of Shamil Lis. "Lis" (Лис) means "fox" in both Russian and Ukrainian (transliterated as "lys" in Ukrainian).
The name is clearly more than just a coincidence. The VK profile of Shamil Lis features a post of a photograph shared on the Telegram channel, the same photo he shared with the activist, bragging it was his "legendary photo across twitter and telegram."
Other posts suggest he has been a tourist over the last year, including an apparent trip to Thailand. A 2019 post suggests that he made a trip to the United States, with one photo from Times Square in New York which was posted in January 2020 but dated March 9, 2019.
This is consistent with Kolomiiets' claim to the activist that he had been in the United States over the previous year. Kolomiiets had also specifically asked the activist, in a November 2019 conversation, whether they had ever been to New York City.
The Facebook account almost certainly connected to David Kolomiiets was not difficult to find. A simple search using the words "Shamil Fox" found a Facebook account with the ID "shamil.fox.14"; "14" is a common neo-Nazi numerical symbol. 
There is almost nothing of note to Shamil Fox's Facebook profile, including only two profile pictures. One of them, however, shows a young man taking a selfie in an elevator mirror, dated May 7, 2017.
It's clear that the young man in the 2017 profile photo on Shamil Fox's Facebook very closely resembles the photo of David Kolomiiets that he sent to the activist in November 2019, and are very likely the same person. Moreover, it's even more clear that the two photos were taken in the same elevator. 
Bellingcat reached out to Kolomiiets for comment before publication. He did not reply to an email sent to the address he gave the activist and deleted Bellingcat's request for comment sent on Telegram without replying.
What Now?
Back in August, New Zealand's Prime Minister Jacinda Ardern demanded that something be done to stop the open sale of the Christchurch shooter's manifesto from Ukraine. In response, Ukraine's ambassador to New Zealand promised at the time that Ukraine would "[hunt] down and prosecute" anyone selling the manifesto. Almost seven months later, the manifesto continues to be sold from Ukraine by a social media channel that openly promotes hate, terrorism, and murder. 
Is this about to change? Now we — "we" as in everyone from the activist who first communicated with him, to us at Bellingcat, to readers across the globe, to New Zealand Prime Minister Ardern, to Ukrainian law enforcement—- know the name of one of the individuals who claims to be behind one of the worst neo-Nazi terrorist Telegram channels. With his penchant for self-promotion, his thirsty-dude tactlessness, and love for a catfish, we've got one person to thank for solving the mystery: David Kolomiiets himself.
UPDATE
The Telegram channel in question has basically admitted to the fact that yes, David is affiliated with the channel, and yes, he is responsible for the idea to print the manifesto. They throw in some bonus threats towards us in the end.
Somewhat adorably, David is now trying to cover his tracks. Please note his deleted VKontakte account:

David has also changed his Twitter. Yes, we were aware of his Twitter as well.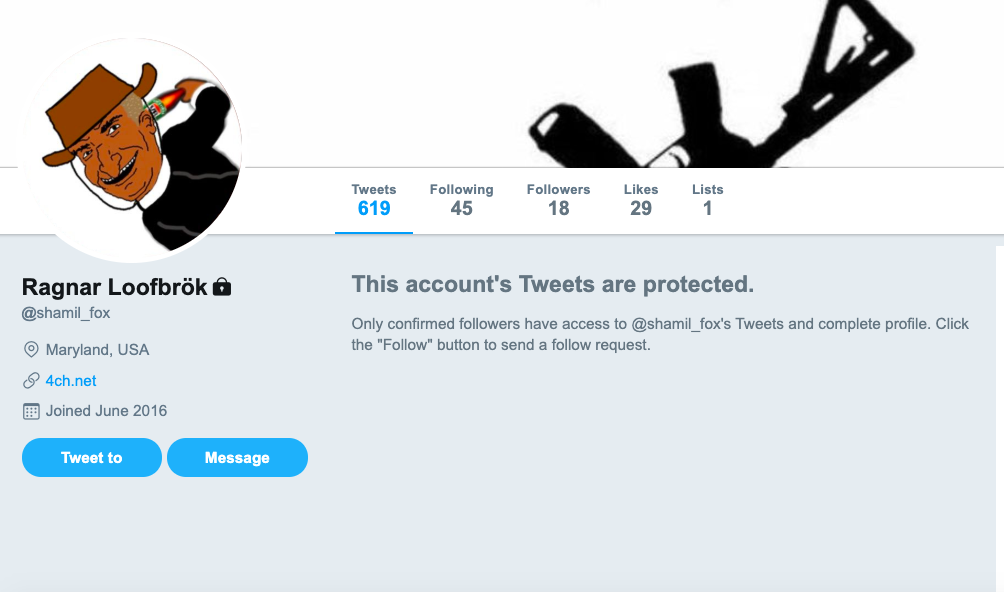 The above is how his Twitter used to look. The below is the new (and unimproved) version: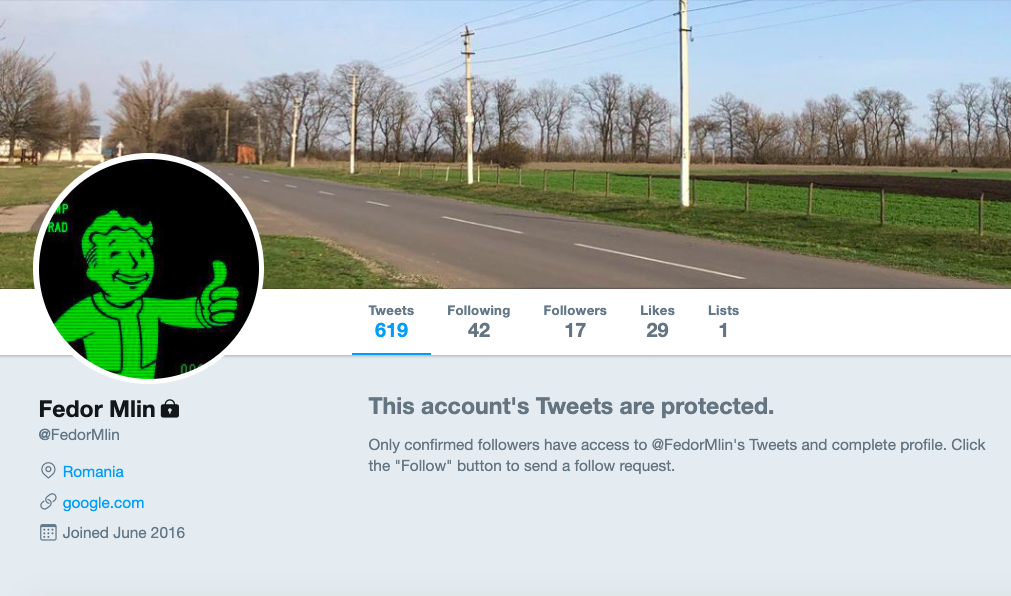 Finally, in yet another stroke of utter genius, David has changed his Telegram name.
We'd just like to take the moment to point out that it's still attached to his previous messages: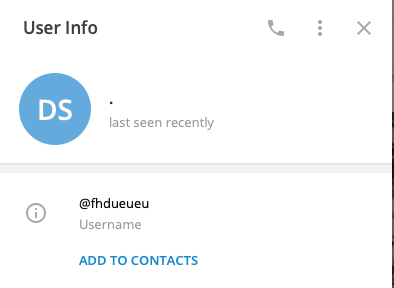 Nice going, David.