Pro-Assad Lobby Group Rewards Bloggers On Both The Left And The Right
A shadowy group that supports Syrian dictator Bashar-al Assad is giving thousands of dollars to far-right activists, conspiracy websites, YouTube personalities, and WikiLeaks founder Julian Assange — all under the guise of an award for "uncompromised integrity in journalism."
The Association for Investment in Popular Action Committees, an umbrella nonprofit based in the San Francisco Bay area, ostensibly exists to raise awareness of "social justice issues that are key to sustainable world peace." In practice, that has meant bolstering public support for the Assad regime, which has rewarded the group and one of its main fronts, the Syria Solidarity Movement, with visas and access to top officials in Damascus.
The association is now rewarding its fellow travelers, a number of whom joined its treasurer at a state-sponsored conference this month, addressed personally by Bashar al-Assad, to promote "solidarity with the workers and people of Syria." 
"The Serena Shim Award for Uncompromised Integrity in Journalism honors non-mainstream journalists who continue to tell challenging truths in difficult times," states a website the group set up. The award is named after a U.S. woman who worked for Press TV, an Iranian government television outlet, and died in a 2014 car accident while reporting from Turkey. "The funds provided by this Award enable these courageous journalists to continue their work in an environment that penalizes them for their clarity of vision and willingness to expose the powerful," the award website states.
While obscure, and not to be confused with the "AIPAC" that supports the state of Israel, the association behind this latest journalism award made headlines for their generosity just last year, when former Ohio Congressman Dennis Kucinich disclosed that he'd been paid $20,000 to speak at a 2017 pro-Assad conference in the United Kingdom. Kucinich was running for governor at the time of the admission, which helped cost him the race.
"On the campaign trail Dennis has refused to condemn Assad," former Ohio Governor Ted Strickland, a Democrat, said at the time. "What we now know goes further. Dennis wasn't just defending Assad out of conviction, he was also being paid by a group that has been a vocal cheerleader for this murderous dictator."
Kucinich, who has questioned the Assad regime's responsibility for chemical weapons attacks, and met with the dictator himself in 2017, at first described his financial sponsors as a "civil rights advocacy group." But he later pivoted to an apology — acknowledging his money had come from a dictator's partisan lobby, not a peace organization — and pledged to return the tainted cash.
The Syria Solidarity Movement was established in 2013 to facilitate a North American speaking tour for Mother Agnes, as per its website. Mother Agnes is a pro-Assad nun who argued that the hundreds of victims of a 2013 Ghouta Sarin attack were planted by anti-government insurgents, not killed by the state, spoke at rallies across the U.S. as a representative of the Syrian Mussalaha ("reconciliation") movement — a faux-peace initiative launched by the regime in Damascus and led by Ali Haidar, a minister in Assad's government and leader of the Syrian Social Nationalist Party (SSNP).
That initiative is strongly supported by the Syria Solidarity Movement, despite the fact that the SSNP is a rabidly anti-Semitic, fascist organization that advocates for a "Greater Syria," incorporating Lebanon and Palestine. Its logo is a stylized take on the swastika, and the group has exploited its international ties to the far right to lead the Syrian regime's "solidarity" outreach abroad.
Indeed, the SSNP's Haidar spoke at the same 2017 conference as Kucinich, while Susan Dirgham, national coordinator of "Australians for Mussalah," is a founding member of the Syria Solidarity Movement's steering committee. On its website, the Syria Solidarity Movement declares it "imperative" that "the Mussalaha reconciliation initiative be recognised, nurtured and supported by all who believe in peace through dialogue."
The Syria Solidarity Movement and its parent nonprofit do not reveal their donors, but they both have money to spend. Between 2007 and 2017, the association received at least $1.8 million in support from undisclosed donors, per financial reports filed with the IRS. Its president, Kamal Obeid, is a structural engineer and advisory board member of Architects & Engineers for 9/11 Truth, which maintains that the 2001 attacks on the World Trade Center were an "inside job." The association also funds the International Solidarity Movement of Northern California, a pro-Palestine group.
Paul Larudee, the group's treasurer, describes himself as a former U.S. government advisor to Saudi Arabia and is a fixture among Bay-area Palestine activists, with whom he has often clashed due to his own associations. Larudee also frequently appears on Iranian state media. In a May appearance on PressTV, marking the Iranian government's "International Quds Day," he spoke alongside a Holocaust denier, Kevin Barrett, who declared that "the September 11th false flag attack" was perpetrated by "extreme Zionists" as part of a long-term conspiracy aimed at world domination. Larudee, for his part, argued that U.S. foreign policy was dictated by Israel, arguing that officials "who are supposedly appointed by Trump are actually appointed by Tel Aviv, for the most part."
It wasn't the first time Barrett and Larudee appeared in tandem: they are regular collaborators, with Larudee  also having appeared on Barrett's web show in 2017. The Syria Solidarity Movement has republished Barrett's claims that chemical weapons attacks in Syria are rebel "false flags" designed to spur a Western, humanitarian intervention that never came. 
Larudee has also suggested Jewish financier George Soros may be funding the Boycott, Divestment, Sanctions (BDS) movement to subvert anti-Israel activism.
When it comes to Syria, Larudee has not just aided the regime at home. In 2014, he went to Syria to serve as an international observer for a sham election that Assad won with 88.7 percent of the vote. While in Damascus, he and other observers were hosted by the International Union of Unified Ummah, an Iranian NGO.
Serena Shim's mother, Judith Poe, referred all questions about the award to Larudee. "I am sure he will be happy to give you all the information you desire," she said. 
He was not. Neither Larudee nor Obeid have responded to emails, phone calls and voice messages requesting comment about the prize or its enticing dollar component. There is no way to discern how winners were selected, then, but there is a common interest: all are conspiratorial in the extreme and each has raised doubts about the "official story" of the Syrian regime's perpetration of various atrocities.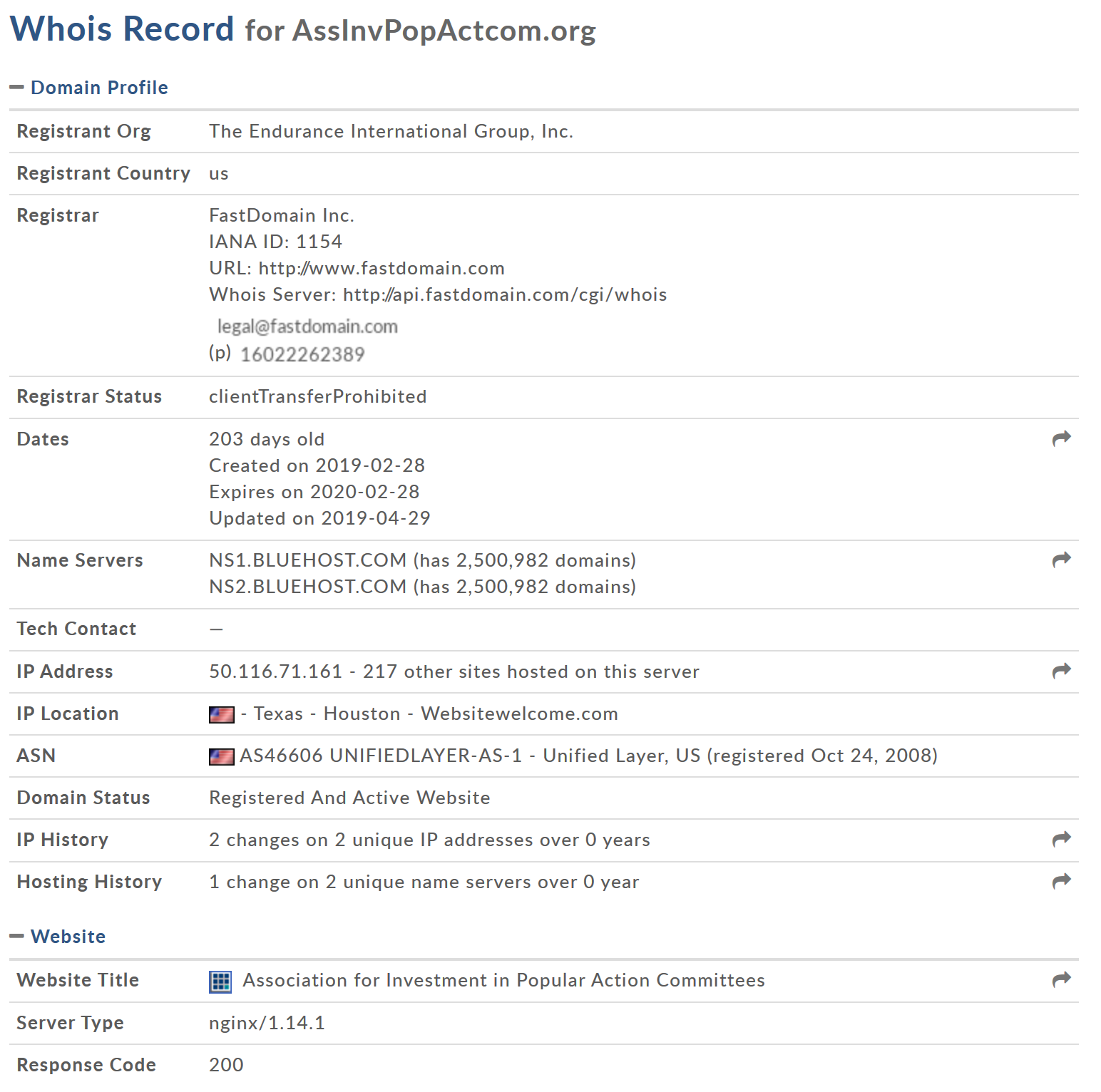 Among those winners is Jimmy Dore, a comedian turned political commentator who was employed by The Young Turks, a progressive video outlet, until April 2019. According to an IRS filing, however, Dore actually began receiving money from the association behind the Serena Shim Award in 2017, receiving $2,500 for what the latter described as "human rights media." 
That same year, Dore would argue that a chemical weapons attack on the opposition-held town of Khan Sheikhun was likely a "false flag," the bodies of dead children having been planted, perhaps, by extremists (the United Nations has confirmed that the Syrian government, the only party to the conflict known to possess the Sarin and an air force, was responsible).
"Reporter Actually In S-Y-R-I-A Exposes Media Lies About Everything" was the name of another 2017 conspiracy-theory segment, that one featuring Eva Bartlett, a founding member of the Syria Solidarity Movement and the first winner of the Serena Shim prize.
In a statement, a spokesperson for The Young Turks, founded by former MSNBC host Cenk Uygur, said the company was not aware of the payments. It appeared unperturbed by one of its former hosts taking cash from a group that lobbies for the regime whose atrocities that host denied, suggesting the company abides by the same ethical standards as the mainstream media. 
"Dore was an independent contractor," the spokesperson said. "We "cannot obligate contractors to disclose every outside source of revenue, nor any company. I hope you're not suggesting that we demand a full financial audit of every contractor we use because that would be patently absurd." The spokesperson suggested looking instead "at the millions of dollars mainstream media companies get from defense contractors in advertising and other sources of revenue to start a war with Syria."
Note: According to the Society of Professional Journalists, members of the media should "Refuse gifts, favors, [and] fees" that "may compromise integrity or impartiality"; that, according to the society's Fred Brown, "is the starting point for many employers' codes of ethics."
While the association has not yet filed its IRS disclosure for 2019, another Serena Shim Award winner, Kim Iversen, revealed in a celebratory post on Instagram that her prize came with a payout of thousands of dollars. A YouTube host who has rocketed in popularity — from 5,000 subscribers in February to over 166,000 today — Iversen has put out videos on a gamut of geopolitically fraught topics, speculating that an Iranian attack on an oil tanker was a "false flag" and arguing that Saddam Hussein and Muammar Gaddafi were overthrown by the West for trying to sell oil in a currency other than the U.S. dollar. Iversen has a particular interest in longshot presidential candidate Tulsi Gabbard, with one out of every 10 of her videos centered on the congressperson, a favorite of pro-Assad conspiracy theorists who herself questions the Syrian regime's responsibility for chemical weapons attacks.
"It's an honor to be recognized for taking a stand even when it's unpopular," Iversen wrote on August 2. "The $5000 cash award will help me elevate the show to the next level":
Two dozen people or news organizations have been awarded the prize thus far. That could mean as much as $120,000 in prize money for pro-Assad media, assuming the same rate is the same across the board, with other winners including Ajamu Baraka, the U.S. Green Party's 2016 candidate for vice president; Kevork Almassian, a Syrian activist employed by the far-right party Alternative for Germany; and Caitlin Johnstone, an Australian who describes herself as a "100 percent reader-funded journalist" and who promoted the theory that DNC staffer Seth Rich, not the Russian government, was responsible for leaking Democratic emails ahead of the last U.S. presidential election.
The award, and the money that comes with it, was also given to several websites and blogs that routinely promote pro-Assad conspiracy theories, including Information Clearing House — an anti-Semitic website that has published columns arguing mass shootings are "false flag" attacks; Moon of Alabama, which maintains that the Zika virus was framed for birth defects actually caused by pesticides; Black Agenda Report, which argues the revolution in Sudan was a regime-change operation; and SouthFront — in a video, the site says the Serena Shim Award will aid its "struggle against the neoliberal globalist dystopia" (CORRECTION: Paul Antonopoulos was previously incorrectly identified as the founder of SouthFront in this piece — he is, in fact, the managing editor of Fort Russ News. Bellingcat apologizes for this error). 
MintPress News, which in 2013 published an article attributing chemical attacks in Syria to anti-Assad rebels — the piece was attributed to a journalist who denied authoring the story — was awarded an undisclosed amount of money; three of its regular contributors, Whitney Webb, Finian Cunningham and Max Blumenthal, also received the award, as did Rania Khalek, a Russian state media personality who in 2018 was found to be surreptitiously on the Kremlin payroll. RT regular Vanessa Beeley, who served on the steering committee of the Syria Solidarity Movement, also received an award for her regime-friendly commentary. Beely's speciality is attacking the White Helmets, a volunteer group that rescues victims of Syrian, Russian and U.S. bombing raids. 
Blumenthal, Khalek, and Baraka all attended a September 8 "trade union forum" in Syria, sponsored by the Assad regime, to stand "against the economic blockade, imperialist interventions and terrorism." The visit came at a time when the Syrian regime is generally not issuing travel visas to U.S. citizens, according to interviews with recent visitors and a tour operator in Damascus; they were accompanied by Paul Larudee as well as Rick Sterling and Judith Bello, two other members of the Syria Solidarity Movement's steering committee.
Venezuela Analysis, a website founded by the husband of a Venezuelan diplomat, also dabbles in Syria-related conspiracy and received an award for its troubles. Greg Wilpert, the site's founder, claimed he was not too familiar with the people and money behind the prize. "We were informed by the treasurer of [the] Serena Shim Award, Paul Larudee," he said. "That's all we know." Wilpert elected to not disclose how sizeable a contribution his website received.
Back in 2018, when confronted with the source of his hefty speaking fee, Congressman Kucinich deemed the funds toxic and gave them back, writing that "anyone who stands for peace must be able to remain above the appearance of influence."