Giancarlo Fiorella Appointed as Bellingcat's Director of Research and Training
Amsterdam, September 14, 2023
Bellingcat is thrilled to announce that Senior Investigator and Trainer Giancarlo Fiorella has been appointed as a Director of Research and Training and will join the Executive Board. He follows Aric Toler, who held the position for the last nine years, and has recently joined the New York Times.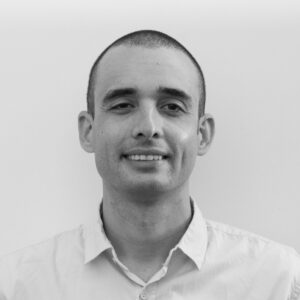 Giancarlo joined Bellingcat in 2018 initially as a volunteer. He has contributed to many of Bellingcat's leading investigations including the Unravelling the Killing of Shireen Abu Akleh and researched a range of topics including the Mahbere Dego massacre in Ethiopia and police violence in Colombia.
He has trained many open source researchers and helped develop new methods to teach open source techniques to a wide range of groups including as part of the Media Literacy Champions project with The Student View.
He was responsible for developing Bellingcat's thriving Discord community– growing membership and creating a space where open source researchers and enthusiasts can collaborate and share information.
He hosts a weekly Twitch Livestream where he discusses the latest developments in open source research.
He has a PhD from the Centre for Criminology & Sociolegal Studies at the University of Toronto, where his research focused on non-state actors and anti government protests in Venezuela. He is also an Assistant Professor with the Global Justice Investigations Lab at Utrecht University.
The entire Bellingcat team welcomes Giancarlo and wishes him well in the new role.