Sander van Luik and Maria Teresa Ronderos Join Bellingcat's New Supervisory Board
Amsterdam, July 18, 2023
Bellingcat is delighted to announce that Sander van Luik and Maria Teresa Ronderos have been appointed to its Supervisory Board.
Both Maria Teresa and Sander bring a wealth of valuable experience and replace Joseph Peeraer, Marietje Schaake and Yoeri Albrecht who are stepping down. Joseph and Marietje had served on Bellingcat's Supervisory Board since 2019 while Yoeri had served on the Supervisory Board since 2020.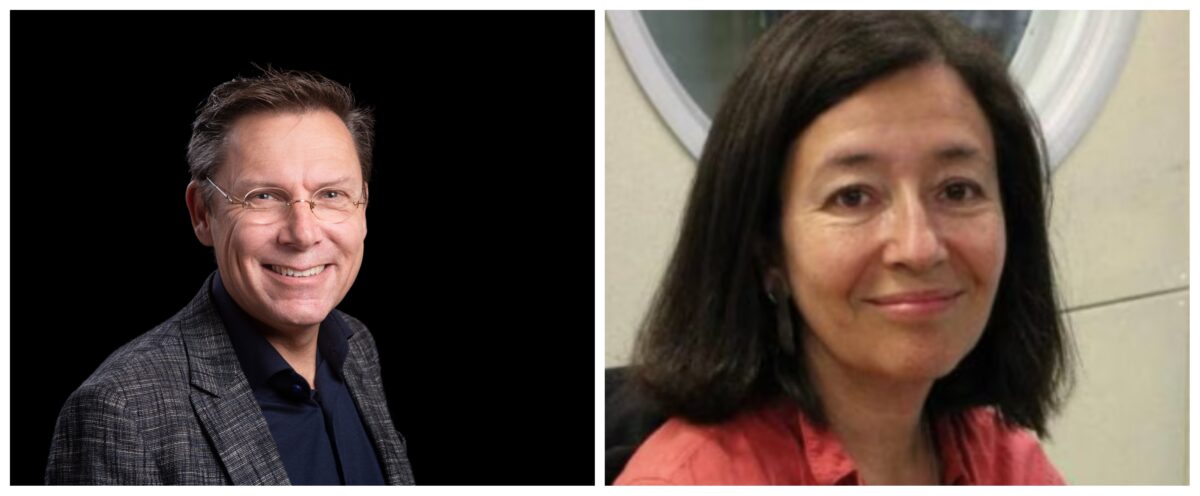 Sander is recently retired from the Royal Netherlands Navy, where he rose to the rank of Captain. He has been an active participant in the Dutch MH17 community since 2014, with his experiences there giving him a firm knowledge and familiarity with Bellingcat's work. Sander has also worked in cyber defence and as a senior project manager. With a career spanning 40 years, he brings a wealth of strategic knowledge and organisational experience to Bellingcat.
Maria Teresa brings huge experience as investigative journalist, editor and as founder of digital media organisations in her native Colombia, as well as throughout Latin America. She now directs the Latin American Centre for Investigative Journalism (CLIP), which has published over 25 cross-border collaborations with more than 90 media organisations in the region. Author of several books and a press-freedom advocate, her work has been recognised with a Simón Bolívar Colombian national award for life-time accomplishments and the Maria Moors Cabot and Ortega & Gasset awards.
Bellingcat's Supervisory Board is responsible for supervising the policy pursued by the Executive Board of Directors and the general course of affairs of the Foundation. The Supervisory Board also advises the Executive Board of Directors.
The entire Bellingcat team welcomes Sander and Maria Teresa.